If you wait until the last minute….
it only takes a minute.
We did SO much today! We were all over Tucson, running from doc appointments, elf errands, BX, grocery store, PetSmart… and I only took a few pics throughout the day :/
My lunch from Renee's Organic Oven: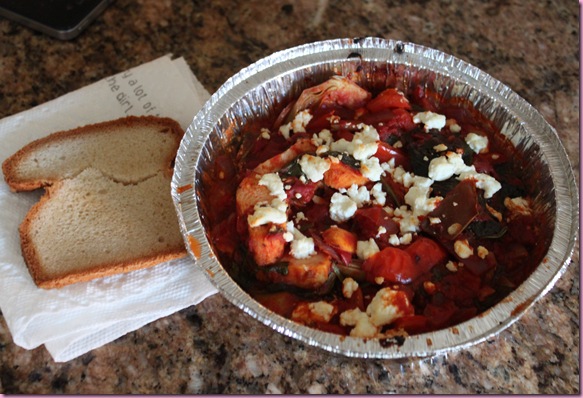 Tonight's dinner: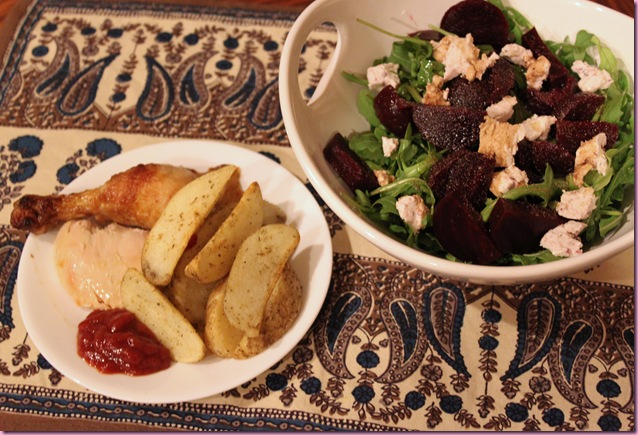 (rotisserie chicken, Alexia fries and salad with beets, arugula, goat cheese, walnut oil and balsamic)
and Bella meeting her new porcupine toy.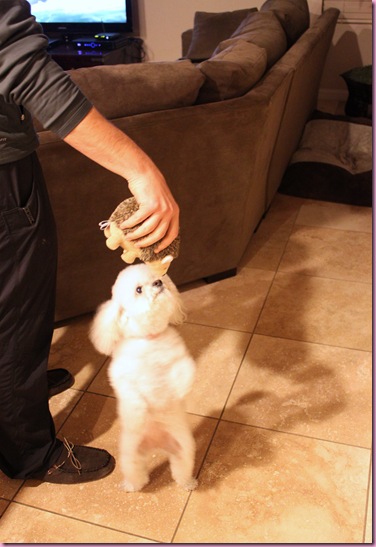 She was in love 🙂
I did make it to the gym today, but only for a quick cardio sesh. It was a good little workout quickie to get some endorphins going and felt nice to shake my legs a bit- lots of standing in lines today. I'm still pretty shocked that I don't have to run around buying ALL of my Christmas presents on Christmas Eve in typical Gina fashion, but I thought I'd post some last-minute gift ideas for some of my last-minute friends.
Because as we always say in this house,
"If you wait until the last minute, it only takes a minute."
Last-minute holiday gifts
DIY: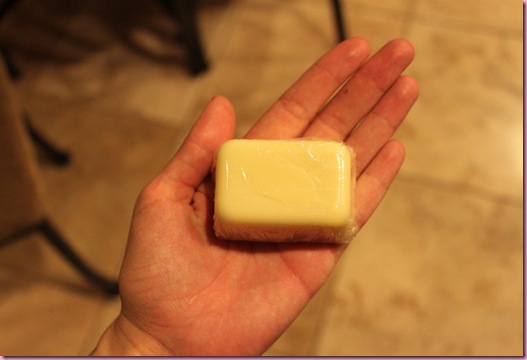 Cookie butter or any homemade nut butter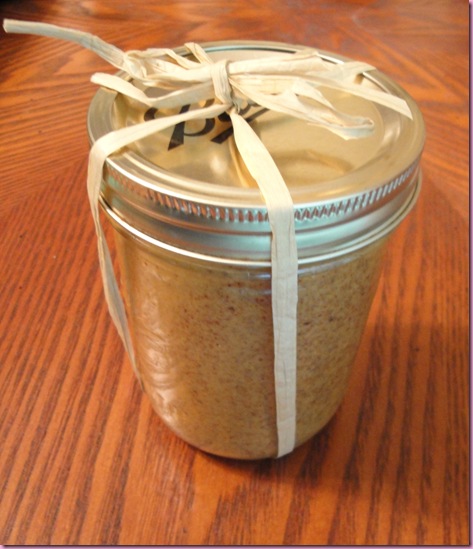 (Chipotle almond butter that Heaby sent to me.. and I will never forget how glorious it was)
Chocolate truffles or amazeballs for your fitness-y friends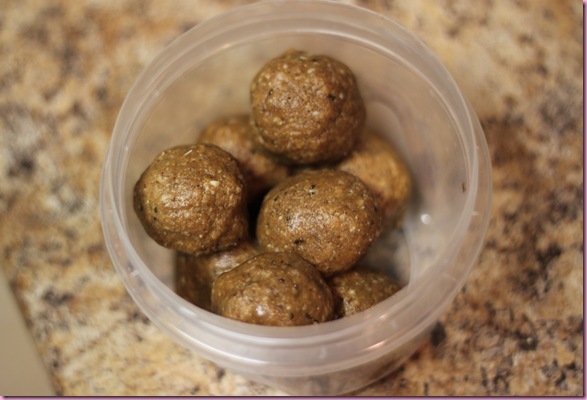 In a pinch:
Flowers: perfect hostess gifts
A "basket" based on a theme for the person you're giving it to. We make these in the squadron pretty often for raffles or gifts- you could do a "movie night in" basket with popcorn, DVDs and candy, different types of teas with a unique tea set, sea salts, or a wine and chocolate basket. These are also fun gifts for the people who are more difficult to buy for. I'll go to World Market, buy a basket, and load it up with goodies from there- it's an easy and fun last-minute gift.
Gift certificates for spa treatments or tickets for a show or event they might enjoy. This always seems (to me) more personal than money or gift cards with fixed values.
Need more ideas?
Here's this years holiday gift guide, plus one for the mamas and one for the dudes.
I'm off to watch episodes of My Drunk Kitchen with the Pilot and drink hot chocolate almond milk.
See ya in the morning! <3
xoxo
Gina
A lovely reminder for kindness: My friend posted this video on her Facebook wall- an excellent example of the impact of positive actions. I especially needed this after my road rage this afternoon. I never let anyone know that their driving sucks, but I could have been more patient… and let's just say the baby needed some earmuffs. 😉