Quite a beautiful and festive evening over here <3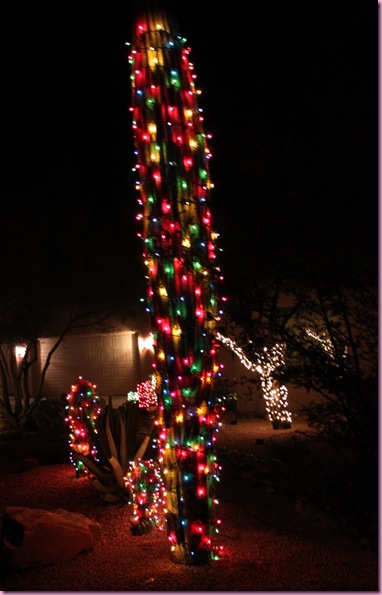 After Zumba, I came home to make the cinnamon roll dough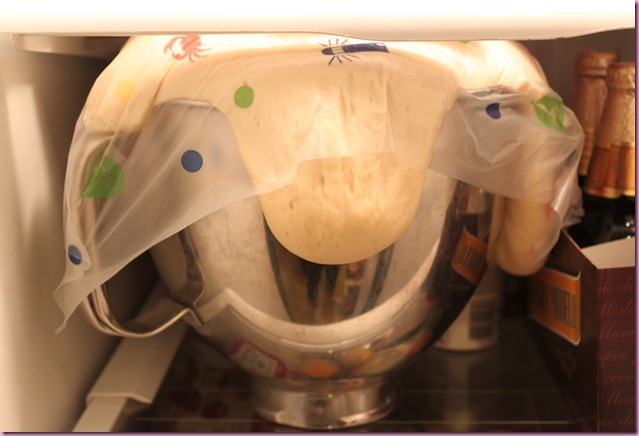 (which I just discovered was exploding out of the mixing bowl- a few TurboFire punches took care of that)
and we got ready to head to my dadoo's house for Christmas Eve dinner.
Prom picture: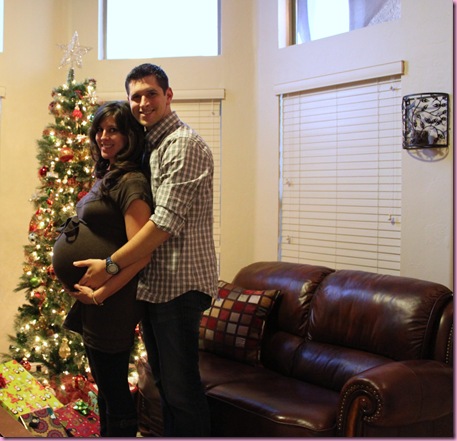 It's the first time the Pilot has been able to spend Christmas with my fam, and it was the usual Christmas Eve festivities.
Everyone was over there,
my stepmom had all of their gorgeous holiday decor out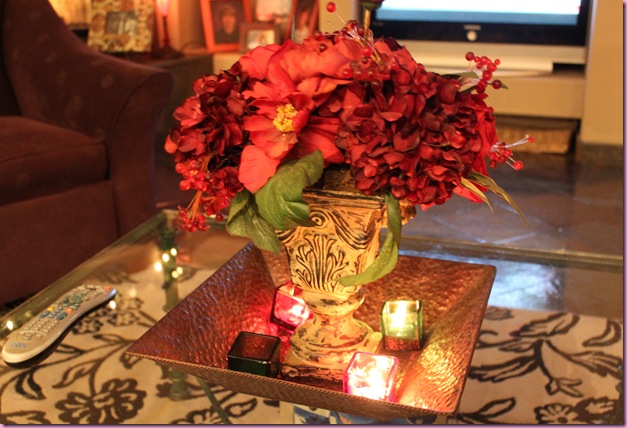 Mexican feast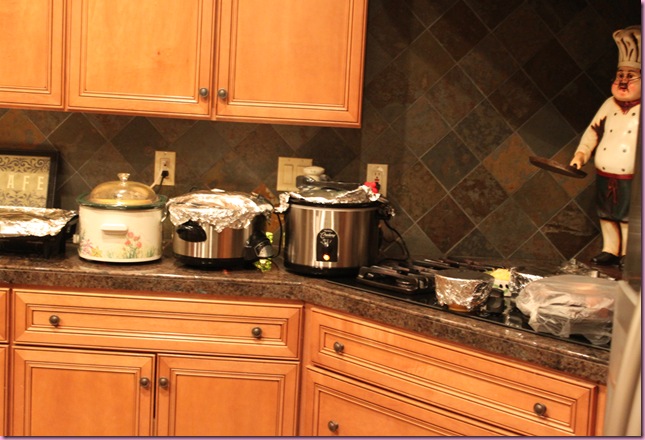 (tamales, enchiladas, chile rellenos, beans, rice, salsa, guacamole, mini chimichangas)
Appetizers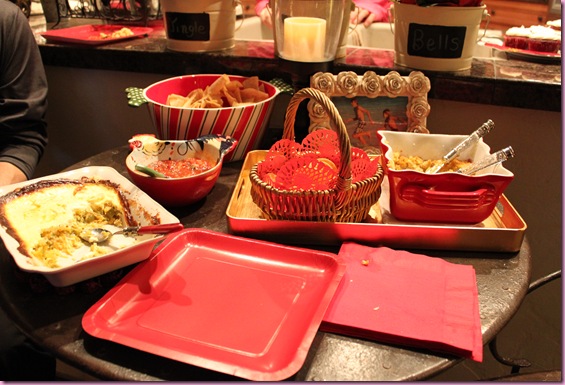 Desserts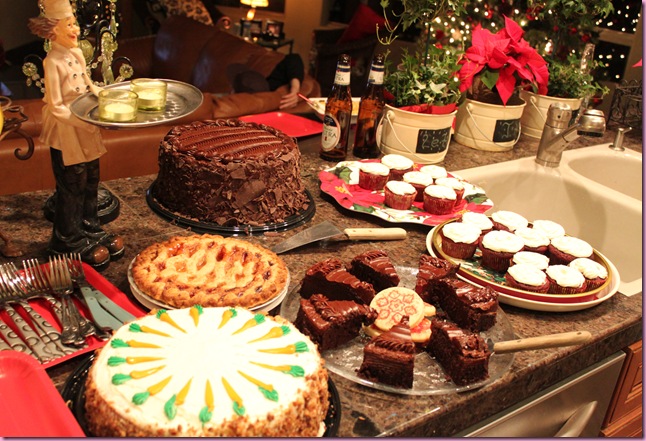 White dogs running around in their holiday best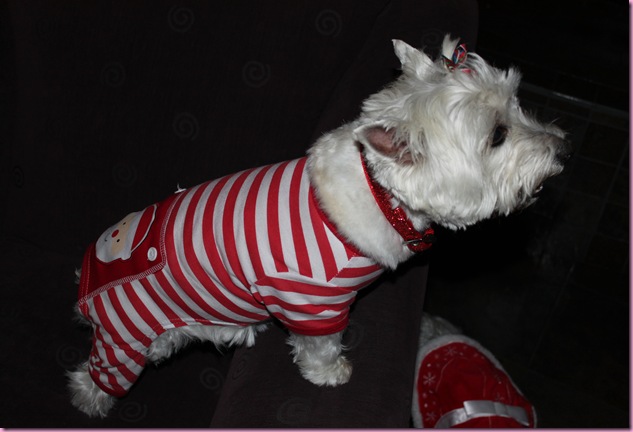 (Sammi!)
and the cousins Christmas costumes. These, by far, were the most hilarious ones yet.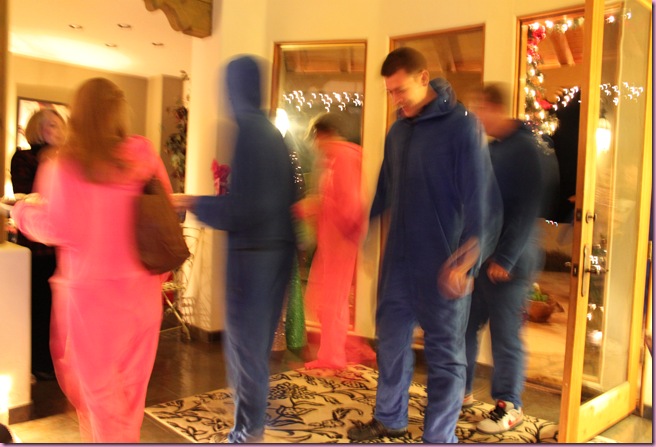 We always show up in something ridiculous for Christmas- two years ago it was the shirts that look like tuxedos (I wasn't home for that one), last year we all put on bibs to eat dinner since my cousin Tucker had just been born, and this year it was the Forever Lazy adult footed jammies….
aka the goofiest things ever.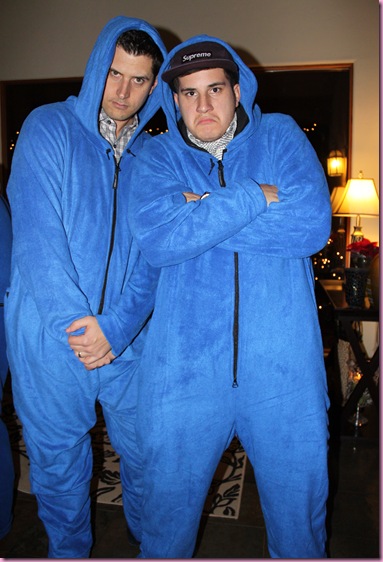 The funny thing is that I think the Pilot really likes his. He said it was warm and comfy, and kind of reminded him of his flight suit.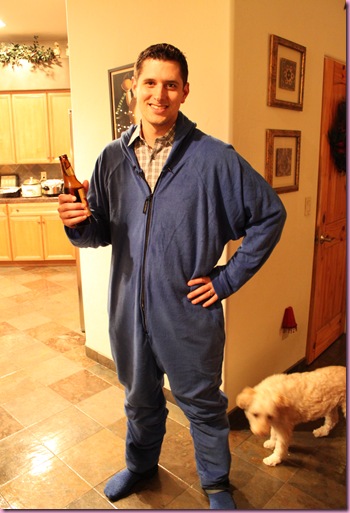 The best part of the night was getting to spend time with the family, relaxing and enjoying each other's company- puppy snuggles and gifts were just a bonus <3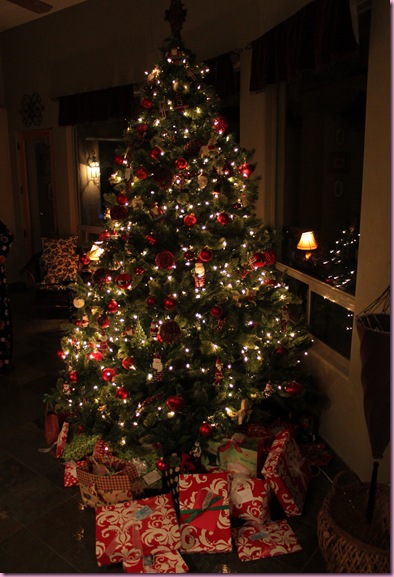 Hope everyone is having a wonderful night!
Hot chocolate almond milk and bedtime over here…
xoxo
Gina