Hi friends! How was your day? Hope it's been lovely <3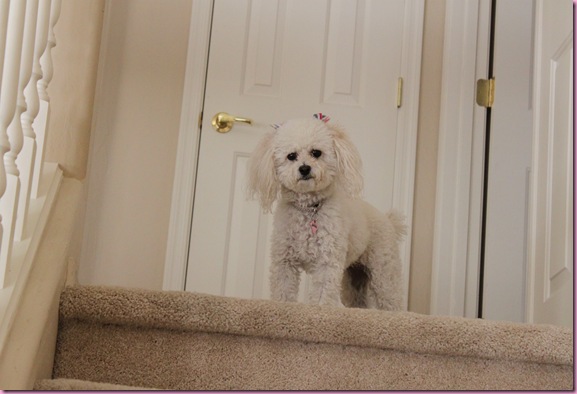 {Bella already owns the place}
I spent a majority of my day cleaning the things the cleaner neglected yesterday, which was pretty much everything 😉 The good news is that I LOVE to clean and the even better news was that I took your advice and called Living Social (it was an LS deal, not Groupon), just to let them know the eco-friendly maid service was less-than-stellar and they issued me a full refund. I <3 awesome customer service.
Stopped at Target to get some supplies: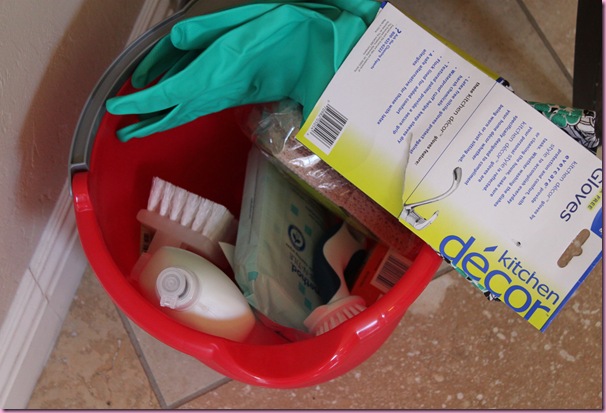 (Cute blue flower cleaning gloves, too)
Tip: SO much household cleaning can be done with 3 things: 1) baking soda, 2) vinegar and 3) non-toxic dish soap (I really like the Method brand from Target- the lavender one smells lovely). Dish soap and warm water can clean pretty much anything (like nasty floorboards), vinegar mixed with water is awesome for removing water stains/corrosion from sinks, soap build-up, carpet stains and window cleaner,  and a paste out of baking soda and water will get a ton of stains out (perfect for grout or if your sink has a funky looking stain in it, baking soda paste is the answer. It will make it look brand new and shiny again- just use a brush to clean it with the paste, rinse and dry off).
A lot of attention was paid to the floorboards, which I'm pretty sure haven't been cleaned many times in their life.
Much better: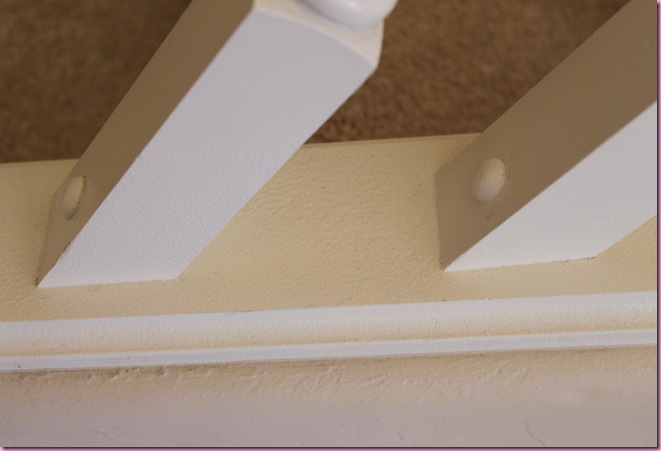 I cleaned every floorboard in the entire casa, the staircase, bathrooms and wiped down the shelves in the closet that were looking pretty gnarly. It finally feels good to unpack, now that we won't be unpacking into a dirty place!
While I was Mrs. Cleaning away, my nana was hard at work unpacking the kitchen stuff.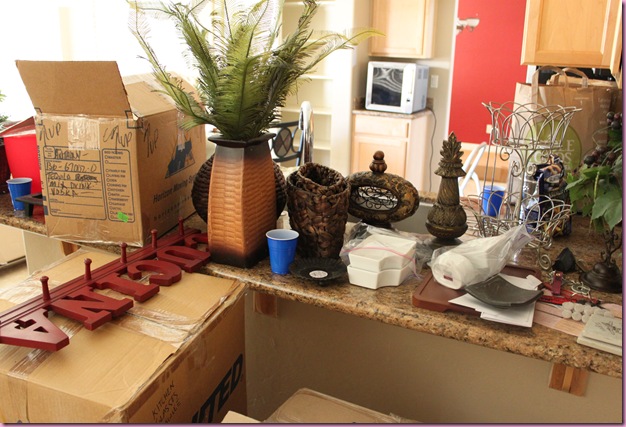 She did cookbooks, pots and pans, BBQ tools, and kept me company all day… amazing.
Mid-cleaning snackage was an organic applesauce + handful of gluten-free pretzels.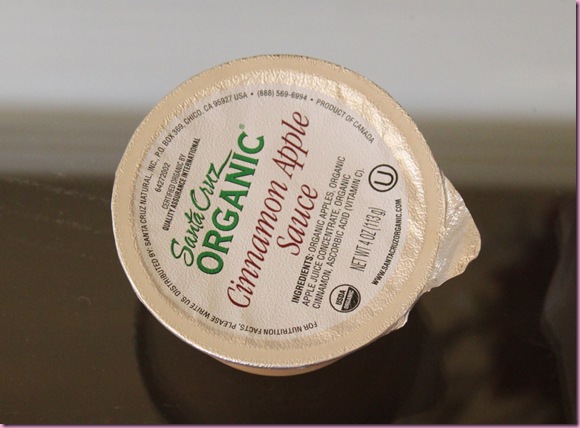 I still hadn't picked up groceries, so lunch was the same as yesterday:
Hummus, goat cheese and veggies on GF bread from Renee's Organic Oven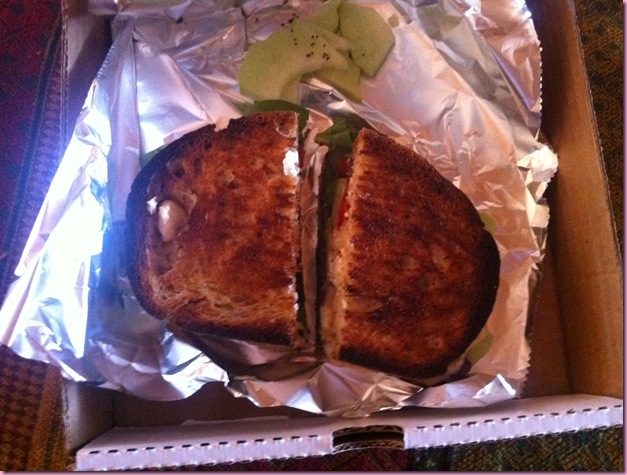 My sandwich lurve.
Just got back from a quick gym sesh and am about to make some food for the Pilot and myself 🙂
Enjoy your night and I'll see ya in the morning!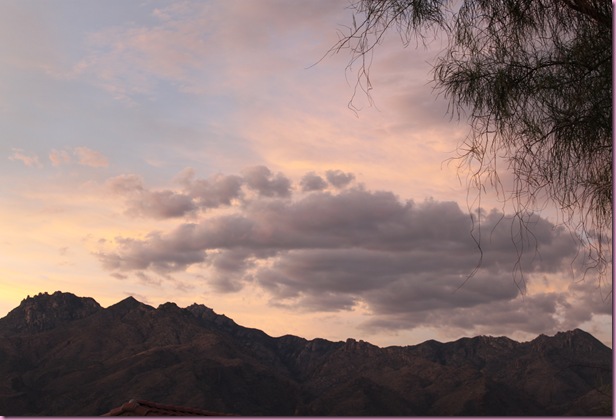 xoxo
Gina
Something to talk about: What's your favorite unofficial workout? For me, cleaning is second to shopping 😉 Any natural cleaning recipes/suggestions?