Hi guys! How are ya? Did anyone do anything fun this weekend?? We were spring cleaning machines. Not exactly fun, but necessary- we're almost done.
I even made my own cleaning solution!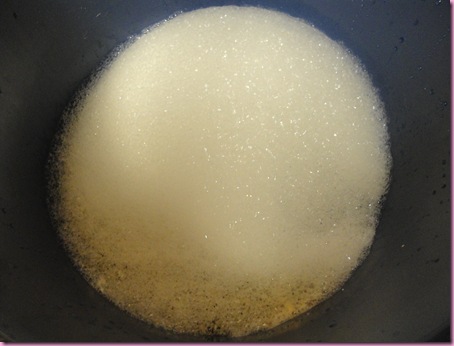 Since we're in the process of ridding our house of all chemicals, I mixed up that bad johnny after some Google research. Juice of 2 lemons, warm water, baking soda and some Greenworks liquid soap. Worked like a charm 😀
The pilot had a long week at work, so I thought I'd be a nice wife and make him some pancakes for bfast.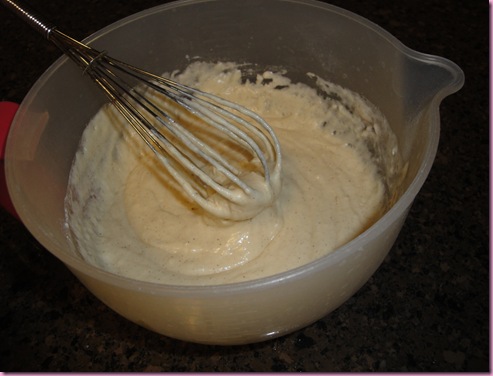 I followed this recipe for the batter, then he cooked them up sprinkled with organic blueberries and also had eggs and organic turkey.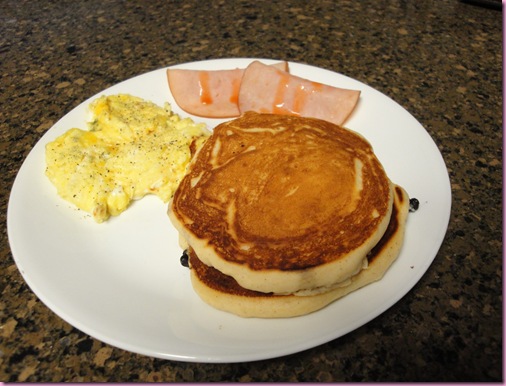 You'll never guess what I had…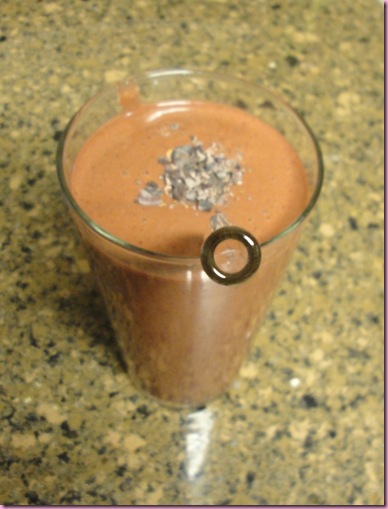 Chocolate cherry bomb. 'Twas so bomb 😀
We cleaned like maniacs (and packed up a TON of clothes for Goodwill), and for dinner I was stoked to make Ina's Swordfish with Tomatoes and Capers.
I pan-seared the swordfish with sea salt and pepper, then baked it off in the oven.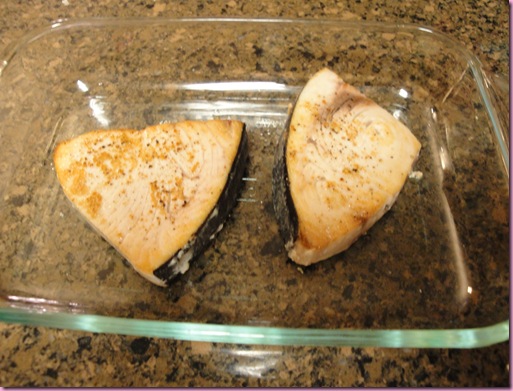 Then worked on the sauce: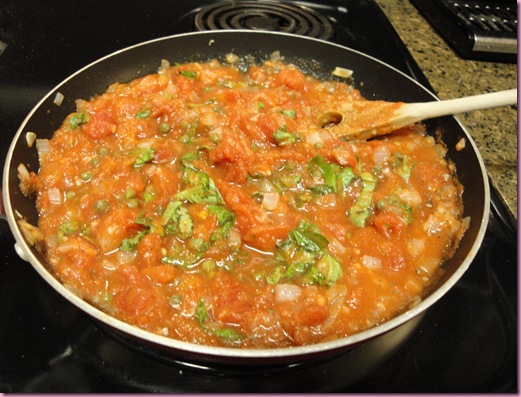 With our meal, we had my favorite salad with roasted beets, shallot, Organicville balsamic, honey goat cheese (!) and organic greens.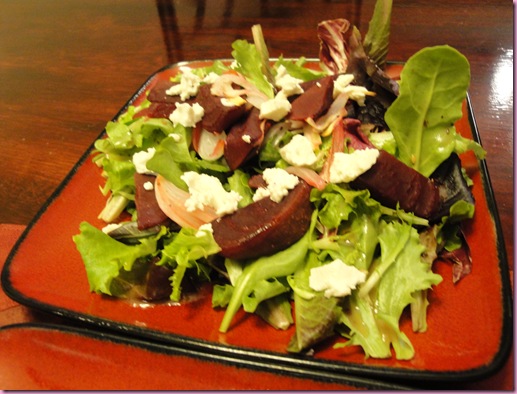 With the swordfish and sauce.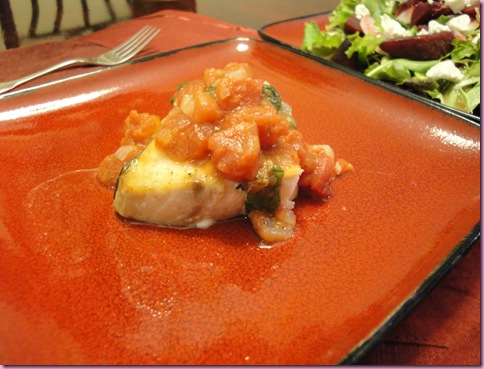 Quite the face-rocking feast.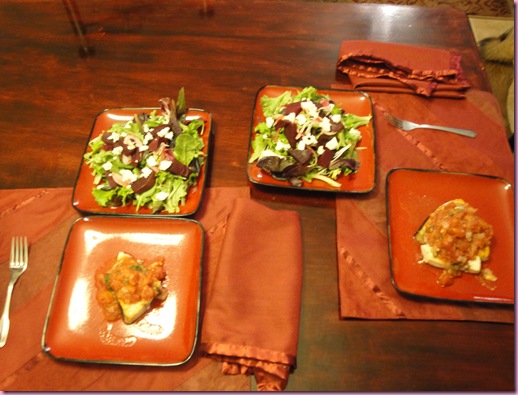 Today we're steaming the carpets and then our casa will be squeaky clean for spring 😀
As far as workouts go, I'm going to take one more easy day before getting back in the full swing of things tomorrow. Taking a week of rest has been crazy difficult for me –I haven't taken this much time off in years- but I know it's the smart thing to do. I CAN'T wait to Zumba tomorrow, do some power yoga and RUN!! I really think that taking time off can light a little fire in the motivation department 🙂
Have a happy Sunday!
See ya tonight <3
xoxo,
Gina
Upcoming: A breakfast cookie video and (finally) a new workout plan! We've been waiting to launch the new Iron Pumping plan until Caitlin's triathlon was over- which she's rocking out right now 🙂