I always tell myself to take it easy and pace myself for these things. But then when the time comes, and class starts, I get so excited, go a little cray,  and then it hurts to be alive by the end of the day. I've already learned so much –lots of new moves for upcoming workouts and Tabata videos!!- and can't wait to share the golden info nuggets with you.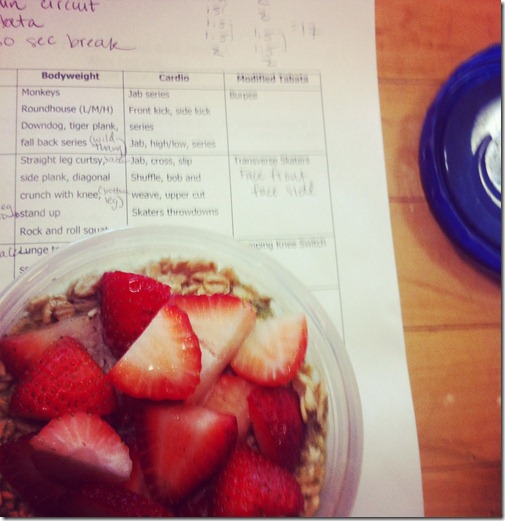 So far I've taken a High Intensity Interval training, a body bar strength class and a couple of lectures. Later tonight is one about metabolism, which I'm excited about. One of my friends took a lecture last night and she's going to give me her notes- lots of awesome tips for pre and post-workout fueling strategies.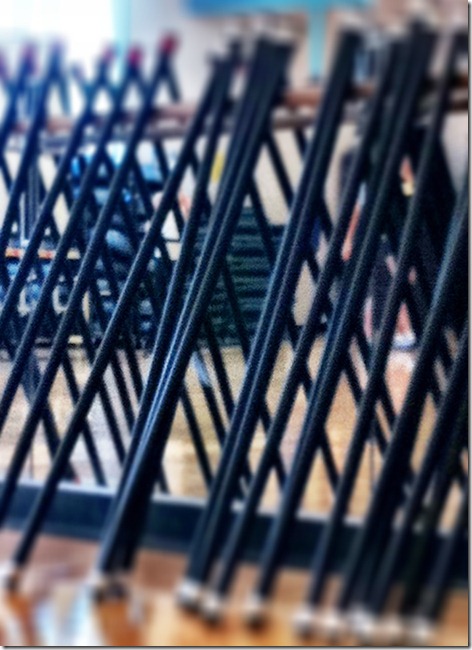 Two things that are weird about today:
-Waking up before Liv. It made me sad to leave the house without saying goodbye- she was happily crashed out. I got dressed in the dark, being careful not to wake anyone –not even the snoozing Bell- and chugged my coffee while driving here.
-Spending the day at my alma mater. Go Wildcats!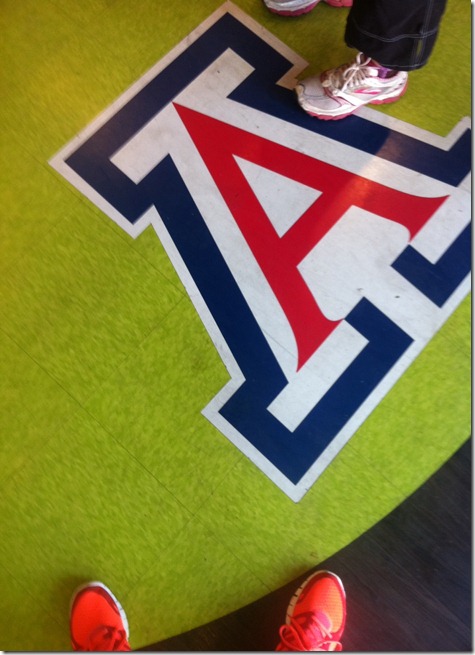 I have to say I'm a little bit bitter about the gym here.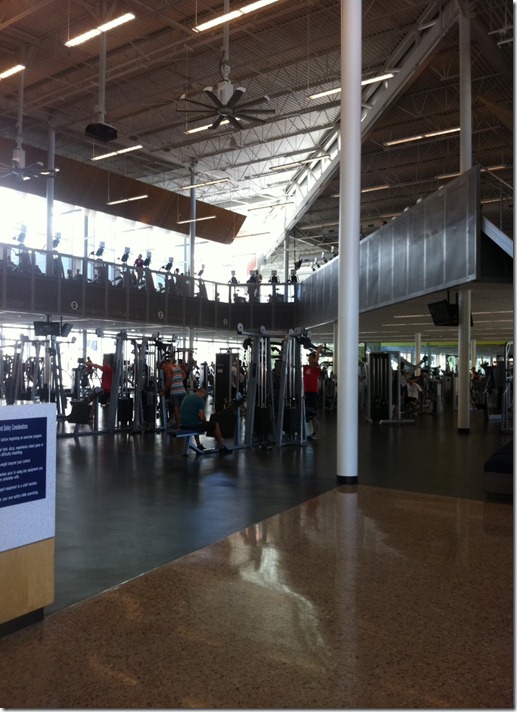 When I came to school at U of A, the rec center left much to be desired. Since I've been gone, they've expanded all of the gyms and revamped the entire facility. They built an entire floor of cardio equipment, added an athletic gear store and a café that uses local produce in menu offerings.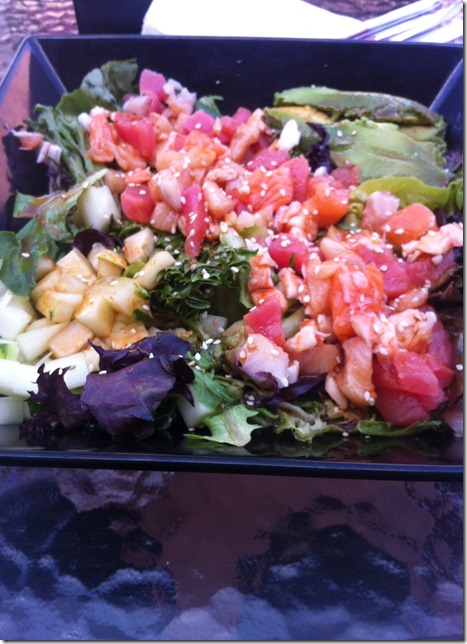 (I enjoyed some sushi at Fuku with work friends during the break)
With everything that's sparkly and new, it still brings back nostalgic memories. My first time coming here, when I was starting to get into fitness. I nervously walked around the maze trying to find the cardio room, and then walked for 10 minutes before they informed me that you have to sign up for cardio equipment. I eventually loved working out here, and would often come to walk before class.
At the same time, it also brings bad some of my worst memories. Without getting too into things, you guys all know that I was in an unhealthy relationship while I was in college. One morning after my workout, he was waiting for me when I walked out of the gym and started to follow me to my next class. I saw him behind me, so I went into the bathroom and cried to a girl who was primping before class. I'll never forget how kind she was –and that she hugged a sobbing stranger. There's not really a point to this story except to say that at that time, I saw my life going in an entirely different direction than where it is now. It's never, ever too late to make a change for yourself. If anyone else out there is going through a similar situation, I'm sending you a virtual hug. Just remember that you deserve to be happy.  <3
Time to get back to it! Let me know if there's anything in particular you'd like me to feature for a reader's request.
xoxo
Gina
Something to do: Per the October Calendar, it's a lovely day for one (or three!) rounds of booty burner. Please leave a comment to let me know how you and your biscuits did.