10/7: Fitness and Meals for the Week
My brain definitely appreciates the new fitness knowledge after this weekend at Fit Fest. It was like, "what?! You're learning something besides fluffy girl novels and baby stuff? Let me just soak this up…"
To be honest, after Friday's sessions, I was a little discouraged. I learned a few new things during the day, but was most excited about the metabolism lecture. It ended up being a total flop. It was basically a speech on why carbs are the devil and that we should only eat a minimal amount of carbs each day. She also said we shouldn't eat an entire apple (!) and that onions and tomatoes are "too starchy." She didn't provide any research-based info, just personal experience, and the thing that made me the most upset was the fact that the women in the room were totally eating it up (pun?). Some of the legendary moments: "You should eat egg yolks because they have lecithin." Edited to say: eggs are good for you, but she didn't go over any of benefits, just said "they have lecithin." And "You know, muscle weighs a lot more than fat."
Needless to say, I was hoping Saturday's lectures would be better and they rocked.my.world. I'm so excited to talk about a few topics this week, but in the meantime, here are some of the golden nuggets I took away from the weekend:
-The emphasis on a sedentary culture. So many people drive to work, sit at their desk, eat sitting down, drive back home, and sit on the couch and watch TV- so much sitting. It's important to remind clients of little ways to stay active, even when their job and commute requires so much sitting. One of the best ways to encourage movement? Wear a pedometer. Just the act of wearing one will keep you more aware of activity levels and those who wear pedometers, on average, walk a mile more each day.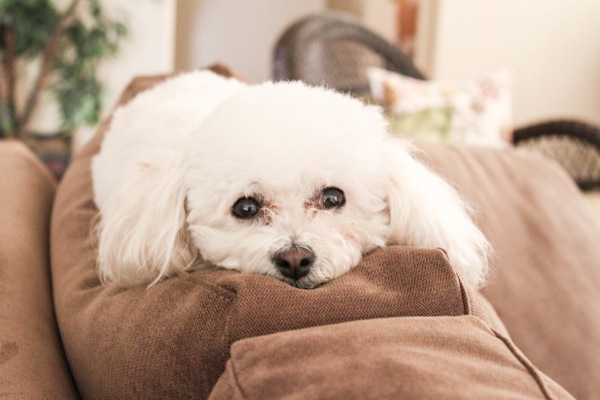 (A puppy who gives you lovey eyes until you walk her seems to work well, too)
-For difficulties with exercises requiring dorsiflexion (such as squats, lunges, etc), and the participant has a tough time going down without their knees hurting, try foam rolling their calves. That will help break down some of the fascia and increase the flexibility of the ankles.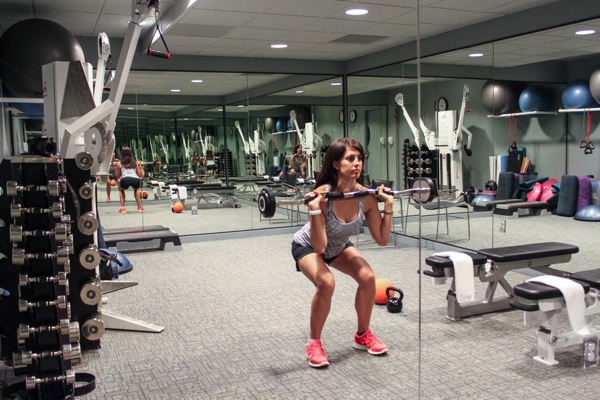 -If you set your music to 128 bpm, one 32-count set is 15 seconds. This is AWESOME to know for Tabata classes because when the next phrase starts, you go again.
-HIIT really is the cardio KING. I'll be doing a post on this, plus the best research-based interval training methods.
-I'm very fortunate to work where I do. A few of my colleagues were there with me, and it made me realize that every day I go in to teach, I'm at my own little version of a fitness workshop. Since we have assistants for each class, I get to assist and watch my friends teach all the time, and learn something new in each class.
After I got home last night, we went out with some friends to dinner at Eclectic.
They were decked out in their Florida gear, we were all Arizona-ed out: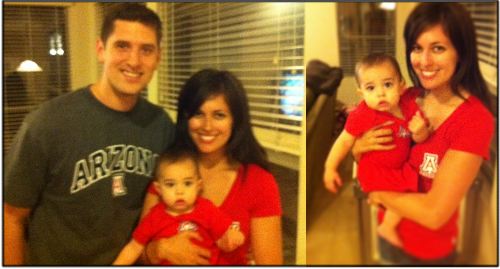 Baby Wildcat <3
This week's fitness and meal tentative plan:
-Sunday: OFF
-Monday: Runday
-Tuesday: CrossFit (I keep putting that in the schedule and still haven't made it back a second time!)
-Wednesday: Teach Zumba
-Thursday: OFF
-Friday: Weights and HIIT
-Saturday: Teach Zumba
Meal ideas:
-Pumpkin Amazeballs
-Whatever the farmer's market has that looks good 🙂
Hope you have a wonderful day- see ya later <3
xo
Gina
What's on the fitness plan this week? Any new recipes on the menu? For some ideas, check out the October Calendar <3