I was better off staying far away from the computer last night. It was the kind of day where everything I touched seemed to spontaneously combust:
I had a Home Alone moment with the grocery bags (of course, one happened to contain the eggs)
I knocked Liv's full plate of food off the table (thank goodness for my four-legged food cleaning crew)
and I made some cookies.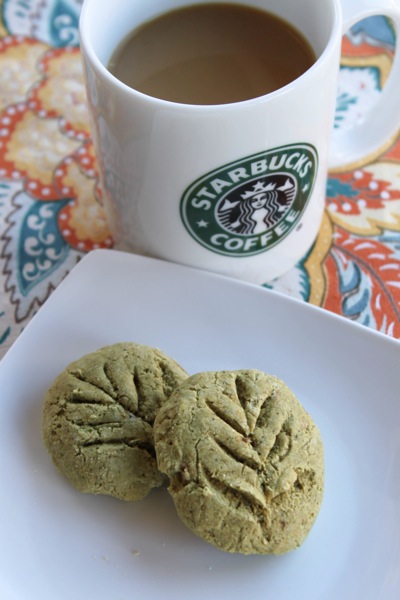 They look pretty but they taste awful.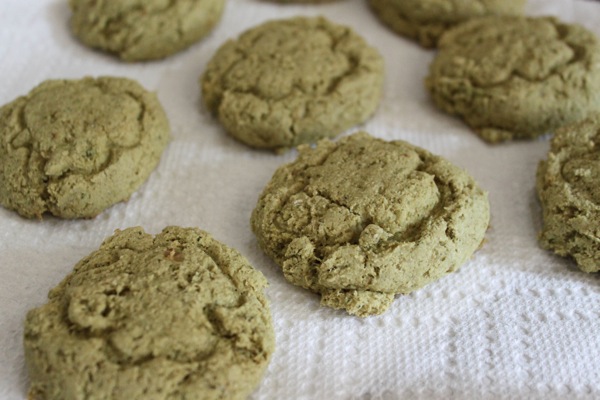 I think it probably had to do with the fact that I used gluten-free flour, but other than that, I followed the recipe exactly. (Or I think I did. The way yesterday was going, I could have forgotten a crucial ingredient and have no idea.)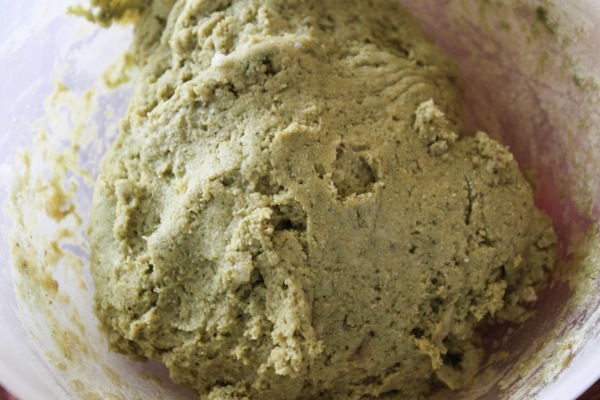 Didn't forget the sugar since my green tea powder is unsweetened: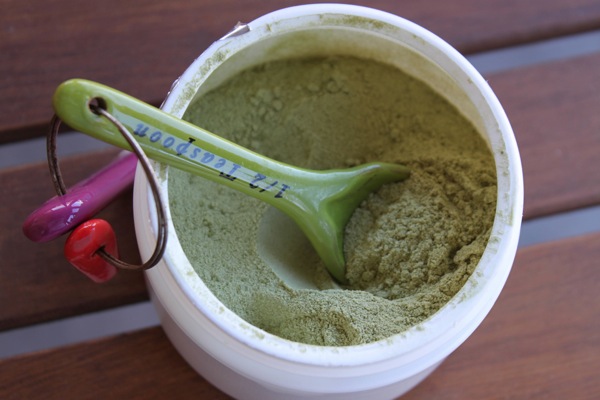 (and am stoked to use it for almond milk green tea lattes!)
but I'll have them perfected by St. Patrick's Day- such a fun and festive treat idea! I feel like St. Patty's Day sneaks up on us every year. I'm always running around frantically trying to find/make something green. Not this year… I'll be ready.
At least I had some brownies to wash down said sad cookies.. and some wine, for good measure.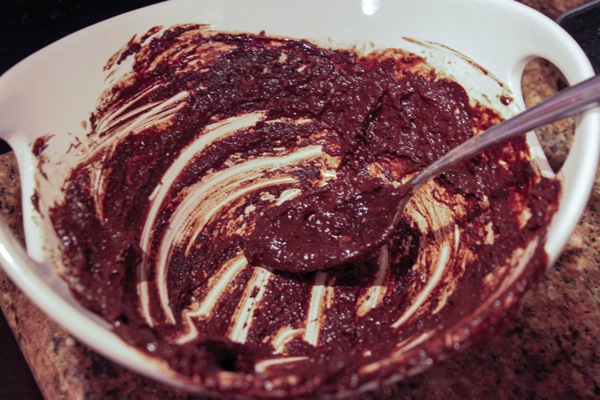 [gotta save some batter for the cook]
A friend from work just finished and rocked out a Paleo challenge, so it's celebration time. I used almond flour for the brownies, and have the wrapped up and ready to take in with me this morning.
At work today, I'm also teaching my first barre class, so I spent some time last night practicing and getting music together. We had our workshop about a month ago, so I know what I need to do, but I always get a little nervous before teaching a new format.
I also practiced a new Zumba dance. Our new ZIN CD came and when "Take On Me" started playing it was a done deal.
You can take the girl out of the 80s, but you can't take the 80s out of the girl. Or something like that.
Hope you're all having a wonderful morning <3 Thank you so much for your amazing stories and comments on my latest family post. It was a tough one to write -putting complex feelings into words is never an easy task- and I'm always so thankful for your support. Thanks for being awesome, as usual 🙂
Enjoy the rest of your day and I'll see ya tonight with a What I Ate Wednesday post.
xoxo
Gina
Congrats to the Reebok shoe winners!
sarah: It is sunny and nice out, for once. So I'm going for a lovely walk 

 .
Chelsea C: Enjoying my free night with the fiance–watching TV and cuddling! 

@Legally_Healthy
Congrats, ladies!! I hope you love them as much as I do. Send me your shipping info (fitnessista at gmail dot com) and we'll get them on the way.
***Remember today is the LAST DAY to get in your BodyMedia entries! For Workout 4 today, add in some cardio blasts: 10 burpees and 15 jump lunges in between each circuit. You're welcome. Baha.
Something to read:
 Make the most of your next spin class