Hey guys 😀
Holler from the comfy green chair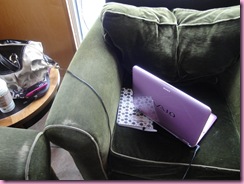 I'm chillin' here at Bizzle, doing the computer work thang for a few hours. I like to think the green chair is lucky 🙂
I LOVED reading your comments about whether your kids [will] eat like you do. I agreed with so many of you guys who said that attitude about food is so important. It's crucial to make sure kids have a healthy attitude about food and not feel like anything is "forbidden". Instead, it's a great idea to surround them with the good, healthy stuff and not freak out when the not-so-healthy kid food sneaks in. I had a pop tart every day for maybe 10 years of my life (S'mores flavor is the best, btw haha) –  I'm still alive and kickin' 🙂
Today's Insanity workout was a little rough. I didn't sleep well last night, so even though it woke me up a little, it was *extra hard*. We did it, though and I felt like GOLD when it was over!
My protein pancakes were also too hard…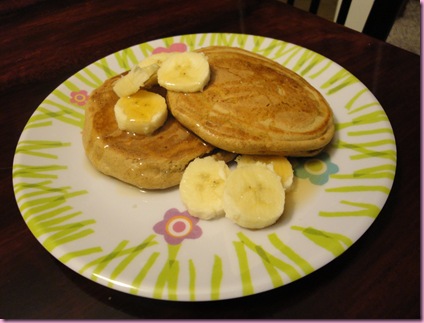 I tried using more flour to see what it would do, and it was a bad idea. Come on, perfect protein pancake! I'm so close….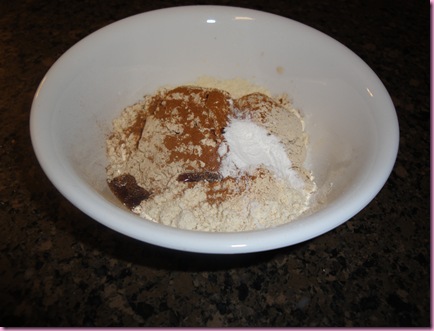 I took the puppers for a walk on base, then came home for some lunchin'.
Sweet potatoes with goat cheese and chives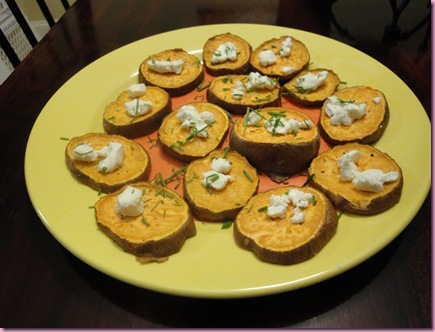 Salad beast with tomatoes and dill: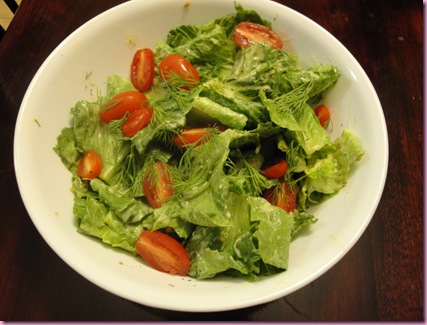 I'm gonna get back to work so I can work more party this weekend but I hope ya'll have a great night <3
xoxo,
Gina
Today's tip: This weekend, buy a fruit or vegetable that you've never tried before. If your produce section doesn't have anything new-to-you, buy an old fave a do a spin on how you'd usually prepare it (serving it savory instead of sweet and vise versa.. foodnetwork.com and google will help ya out). You may find a new produce love 🙂