Nothin' like the real thang
Sup bloggies 🙂 How are ya? Hope your afternoon is going fabulously.
After my Core Fusion/Pilates workout, I made a perfect breakfast.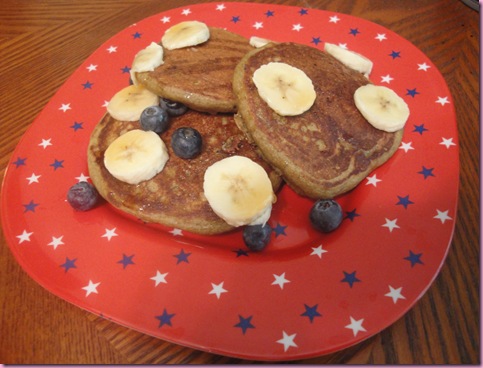 These were a little different because instead of using the Sun Warrior entirely for the protein, I used 1 serving of Vanilla Vega Smoothie To-Go and 1/2 serving Sun Warrior.
The Vega gave the batter a lovely greenish tint.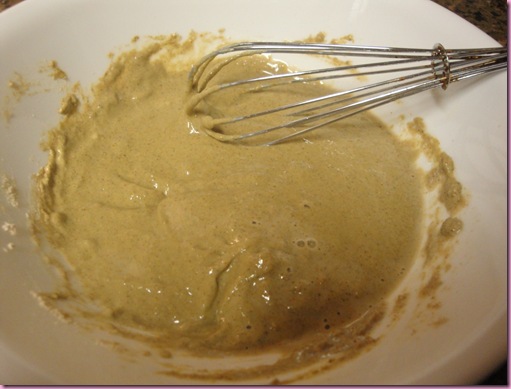 I cooked up the 'cakes and added some local blueberries while they were doing their thang: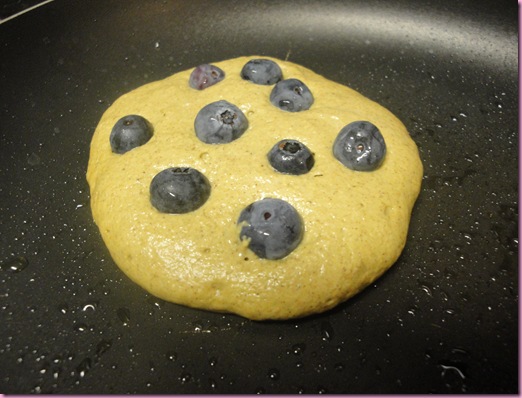 Then topped them with 1/2 sliced organic bananner, more blueberries and 1 T maple syrup.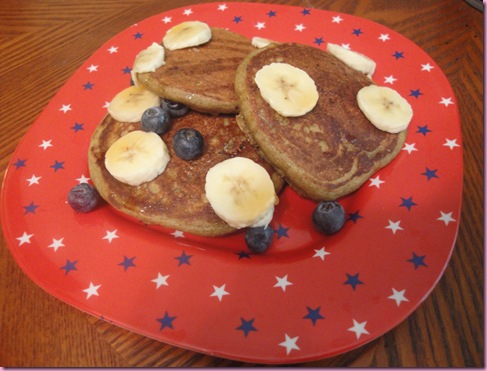 Will someone please remind me why the heck I ate sugar-free syrup for all of those years? The real stuff tastes a thousand times better. Bonus: My body knows what to do with it, since nature made it, not some crazy act of science 😉
I spent the morning at Bizzle working on computer stuff, then stopped at Main Squeeze for a Cullen juice: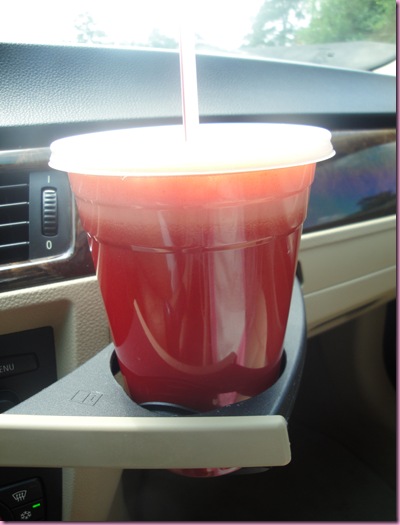 -beet
-apple
-carrot
-ginger
I cleaned up around the casa, then feasted on Emily's vegan black bean burgers for lunch.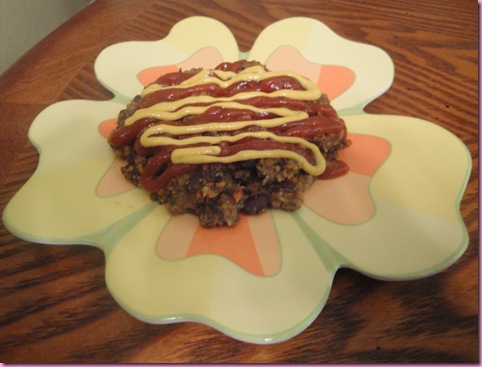 With massaged kale: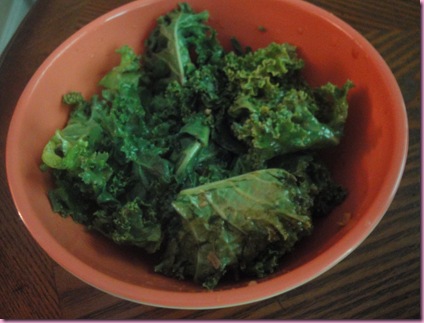 Boo-yah.
I'm back to the gym to train a client, do some cardio + weights, teach bootcamp, and head to dinner with the girls.
Enjoy your night!
xoxo,
Gina
Something to talk about: What's your sweetener of choice?? I used to be a Splenda addict back in the South Beach days – a family-sized bag in a week, no joke- but since I made the change to more natural sweeteners like dates, maple syrup and Stevia (which is still processed, but plant-based and a little goes a long way). Also, a lot of foods taste pretty darn amazing on their own 😉
Something to do: Fitnessista has a Facebook page! Are you a "like-r" yet?? 🙂
Upcoming: Blogroll will be back up on its own page by (hopefully) tomorrow! Sorry to those of ya'll who have missed it- I know it makes it easier to visit favorite blogs