Orangetheory Blogger Fitness Class
Hi guys! How's your day going? I've really loved your comments on this morning's carb cycling post; keep 'em coming! 
My legs are begging for sweet mercy today. (Sorry legs, you've got two classes to teach later.)
After teaching barre yesterday, I headed over to OrangeTheory Point Loma for a blogger fitness class. I've become good friends with some of the OFT staff here, and my friend Hollis (who owns the Point Loma location) asked me if I'd like to set up a class for blogger friends. I was excited to share the OFT love and invited some local bloggers to join in the fun.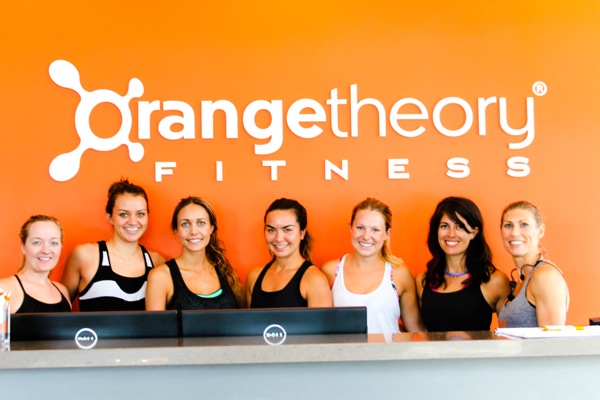 (Jessica, Brianne, London, Ashleigh, Avery and Hollis!)
Hollis definitely gave us the special treatment = she kicked our asses. (She does this in the nicest and most energetic way possible though haha.)
After going through a tour of the studio and equipment, we were ready to rock and roll. Yesterday's workout was a "power" day, which emphasized plyometrics, quick interval stations, and strong bursts of power in our strength sets. We did four blocks, which included treadmill work,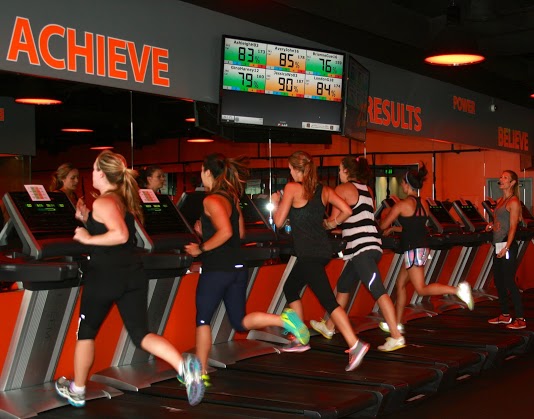 rowing intervals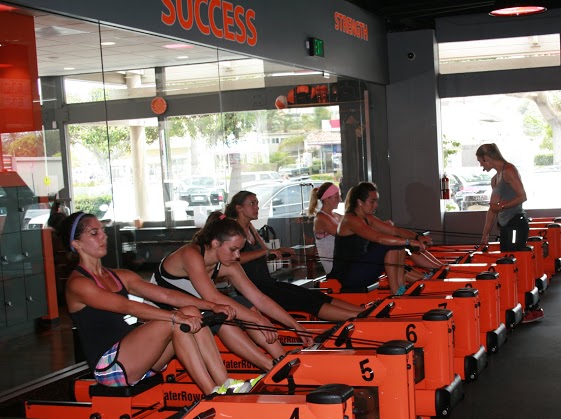 and power-focused exercises on the floor, like power push-ups, jump squats, bench hops and half thrusters. It was amazing.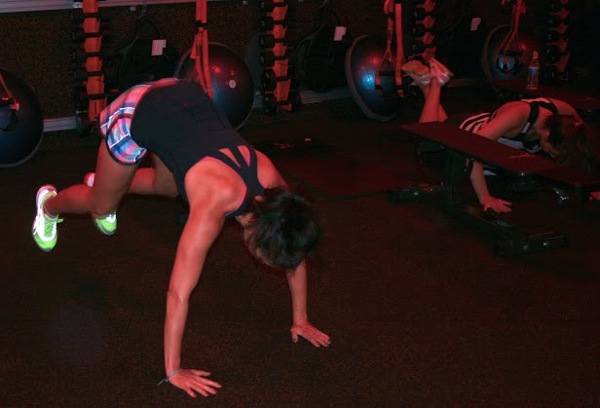 (Shout out to Kelli for the awesome pics!)
One of my favorite things about Orangetheory is that anyone can modify and adjust the workouts according to their needs and fitness level. You're given guidelines within a block of time, and you go as fast as you can, or complete as many rounds as you can within that block. Some days are stronger than others, but no matter what, I always push myself to my personal max in class. It's a motivating and inspiring atmosphere (plus they play incredible music, which helps too!).
I was also really excited to meet some new blogger friends! I know there are a ton of bloggers here in San Diego, but have only met a couple up until now. 
We had fun cheering each other on throughout the workout and completed it as a *team.*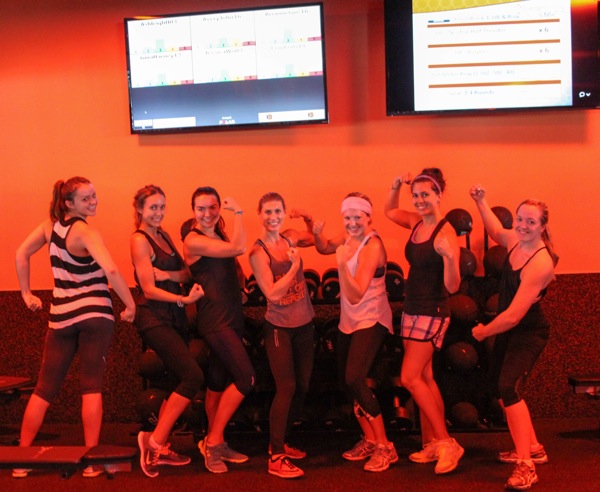 Thanks again to coach Hollis for the amazing sweat sesh!
Are there any new or local workouts you've been wanting to try?
I'm still dying to try stand-up paddle boarding and just learned about a new spin studio (The Rush) I'd love to check out.
Have a wonderful night!
xoxo
Gina
If you'd like to lean more about Orangetheory, check out my Focus On post here!
*ps. From quite a few requests, the monthly workout calendars are back! Email subscribers will get them in their inbox this Wednesday. To subscribe, just leave a comment and click the box below, or you can enter via the widget on the right. xo