Penelope's 4-month update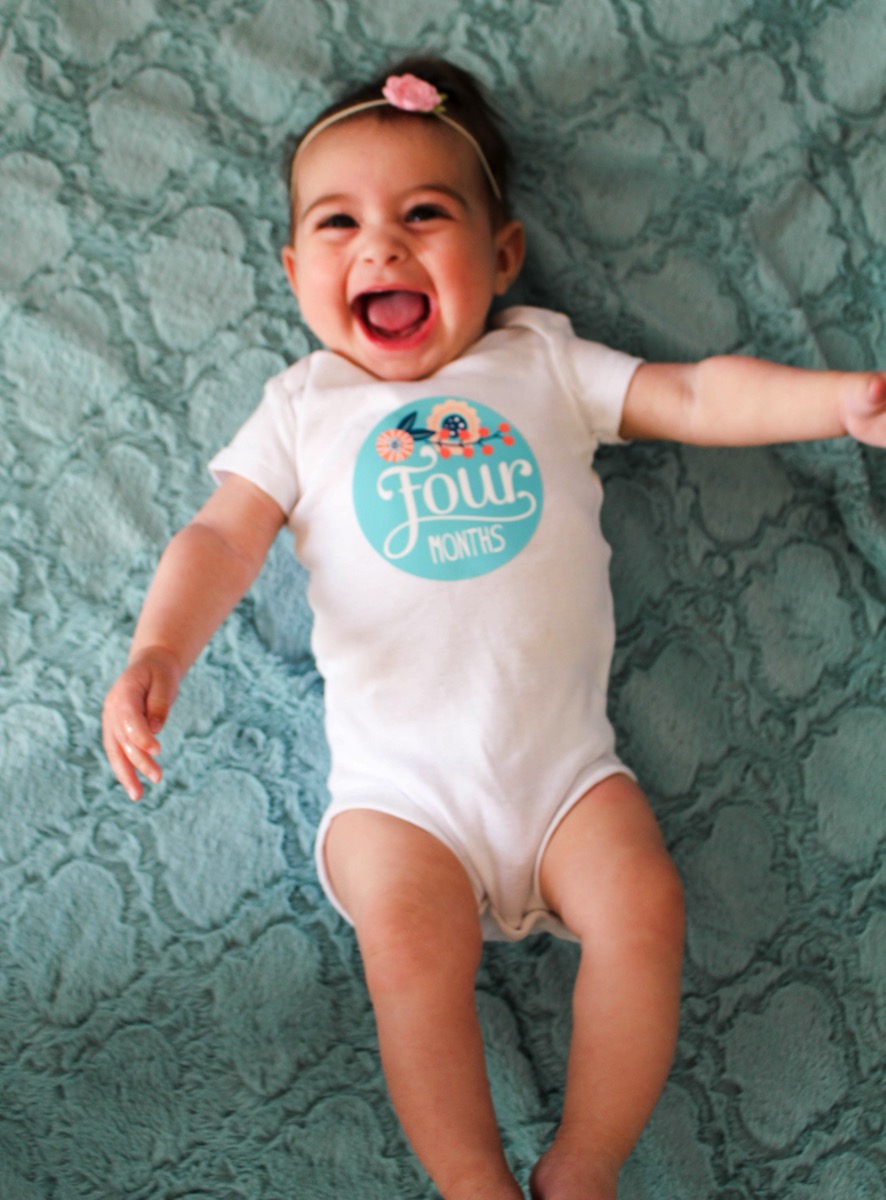 4 months ago today, I was home from the hospital snuggling this sweet little lovebug. During my entire pregnancy, I had no idea what she was going to look like, or how her little personality would evolve. I knew her so well, and at the same time, knew nothing about her.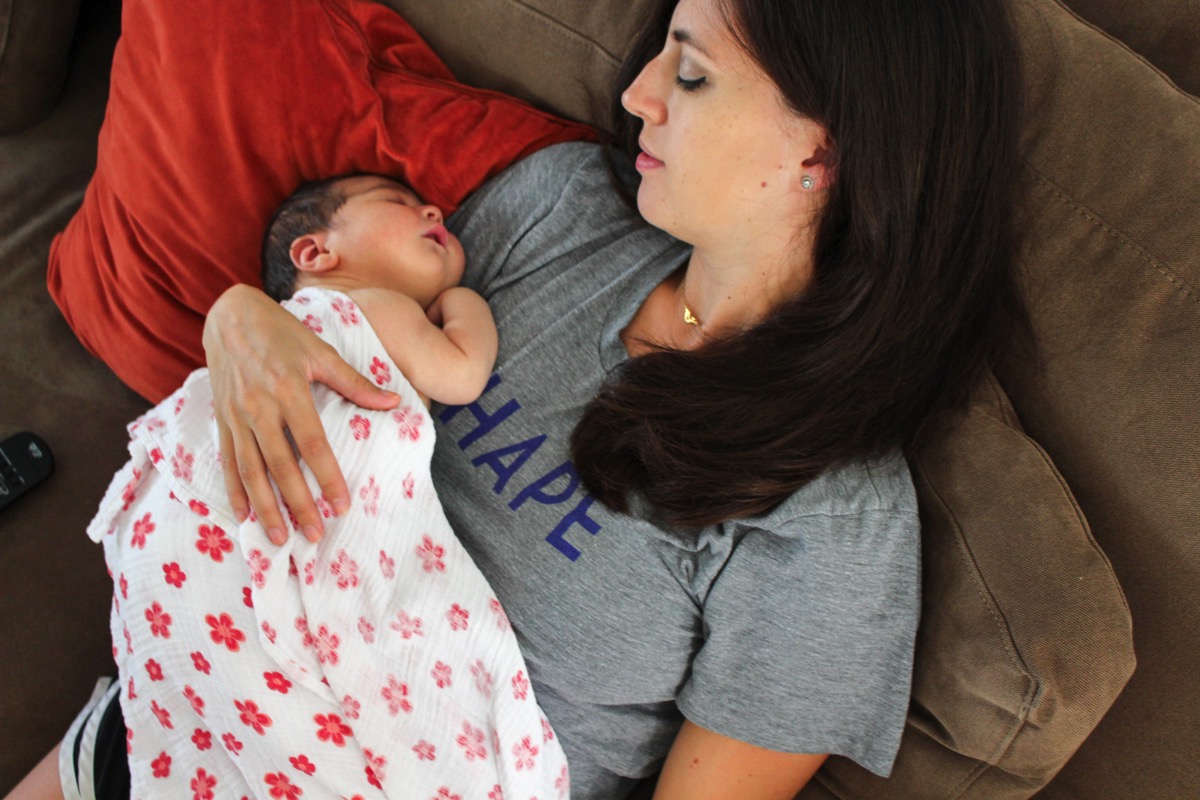 4 months later, this funny goose is constantly smiling, singing pterodactyl songs, and already showing her distinct personality. It's amazing how much can happen in 4 short months, and I can't believe she's a third of a year old already!!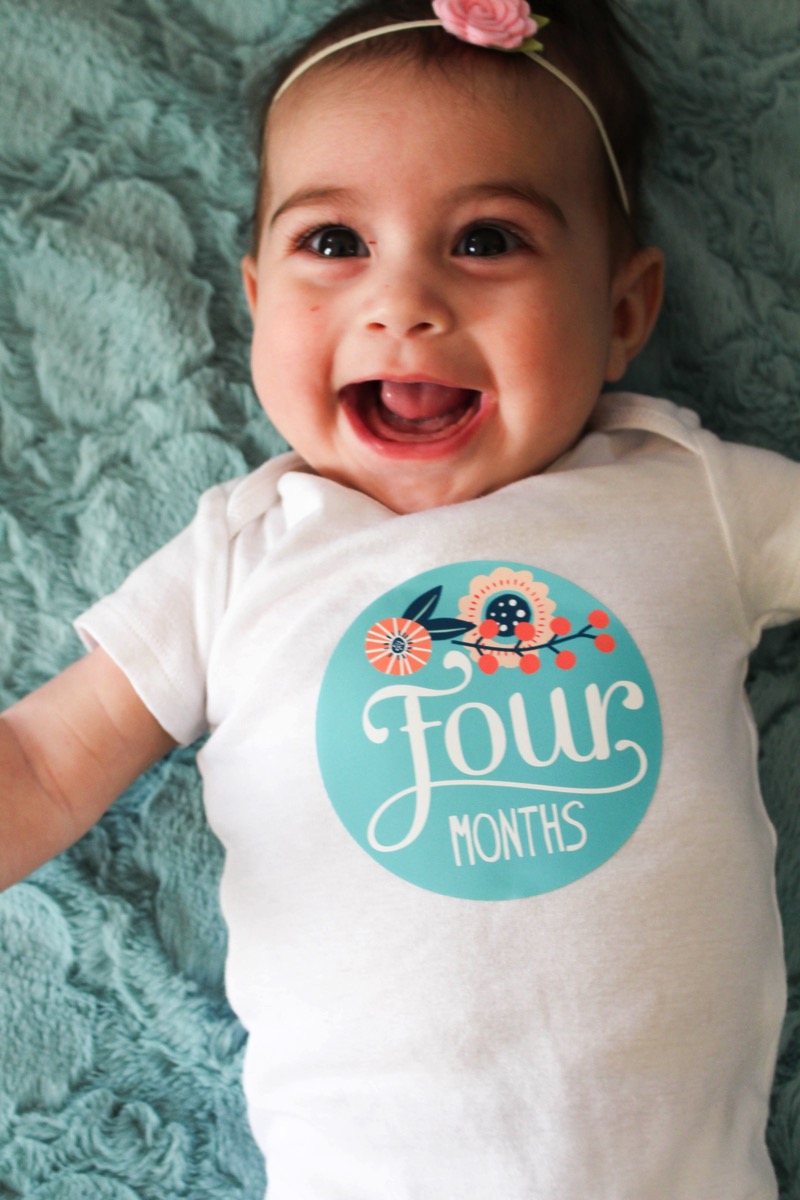 Here's what's going on this month:
-As I mentioned before, we hit a major regression with the reflux. It finally felt like it was manageable and we got the hang of minimizing her symptoms, and BAM. The painful screams and constant spit up were back. We went back to the ped, as we need constant appointments to adjust her Prilosec dosage and also make sure she's still gaining, and she gave us a higher dose. Fingers crossed that it helps her out. I've heard from quite a few people that the reflux will peak before it goes away entirely, so I keep praying that maybe this means we're towards the end? It's really hard to see her in pain, especially since she's like this 98% of the time.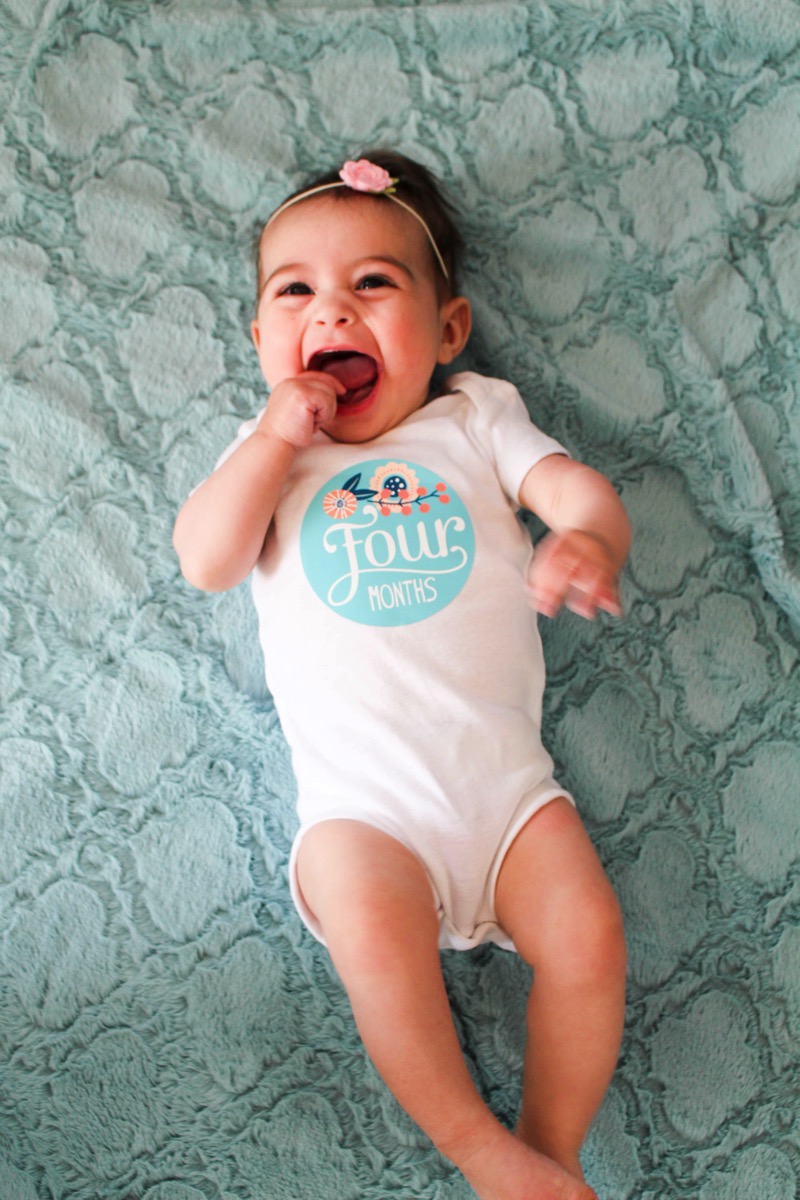 (FULL of smiles!)
-Miss P is a rolling master, and she has finally realized how great it feels to sleep on her stomach. We always place her on her back to go to sleep, but within 10 seconds, she rolls over onto her stomach, sticks her booty in the air, and crashes out. it's pretty adorable. Also, it only took a few days for her to drop the swaddle with some growing pains. Now we're totally swaddle free, and she can inch and flip all around the crib.
-After venturing to Disneyland, I think we're finally ready for a Tucson trip. We're going to start to plan one this spring so we can see the fam and hang out with everyone. She hasn't met most of her family! We need to change that now that she's ready to travel. (Even though we could drive, it will be easier to fly. With the constant stops and having to hold her until she digests, it would easily turn a 7-hour drive to a 10-hour drive.)
-She's wearing 6-month clothes, and it's so much fun to see her in the little outfits that Liv used to wear.
-Even though she may be allergic to some foods, I'm still excited to venture into the world of solids in a couple of months. You can definitely tell she's interested, since she'll watch me eat with intense curiosity. Like "What is that and what are you not giving it to me?" I've done some research on introducing solids to MSPI babies, and have heard that it's best to start with low-allergen foods and wait 5 days before introducing anything else. If you have any resources or ideas to share, I'd love to hear them!
Likes:
-Snuggles before nap time.
-Listening to her big sis.
-Any goofy song that I'll sing to her. I jokingly channeled Sam Smith with "Lay Me Down" before nap time today, and she got a kick out of it.
-Her Wubbanub.
-When daddy comes home from work.
-Bathtime
-Olivia. It's already apparent that she thinks Liv is the coolest.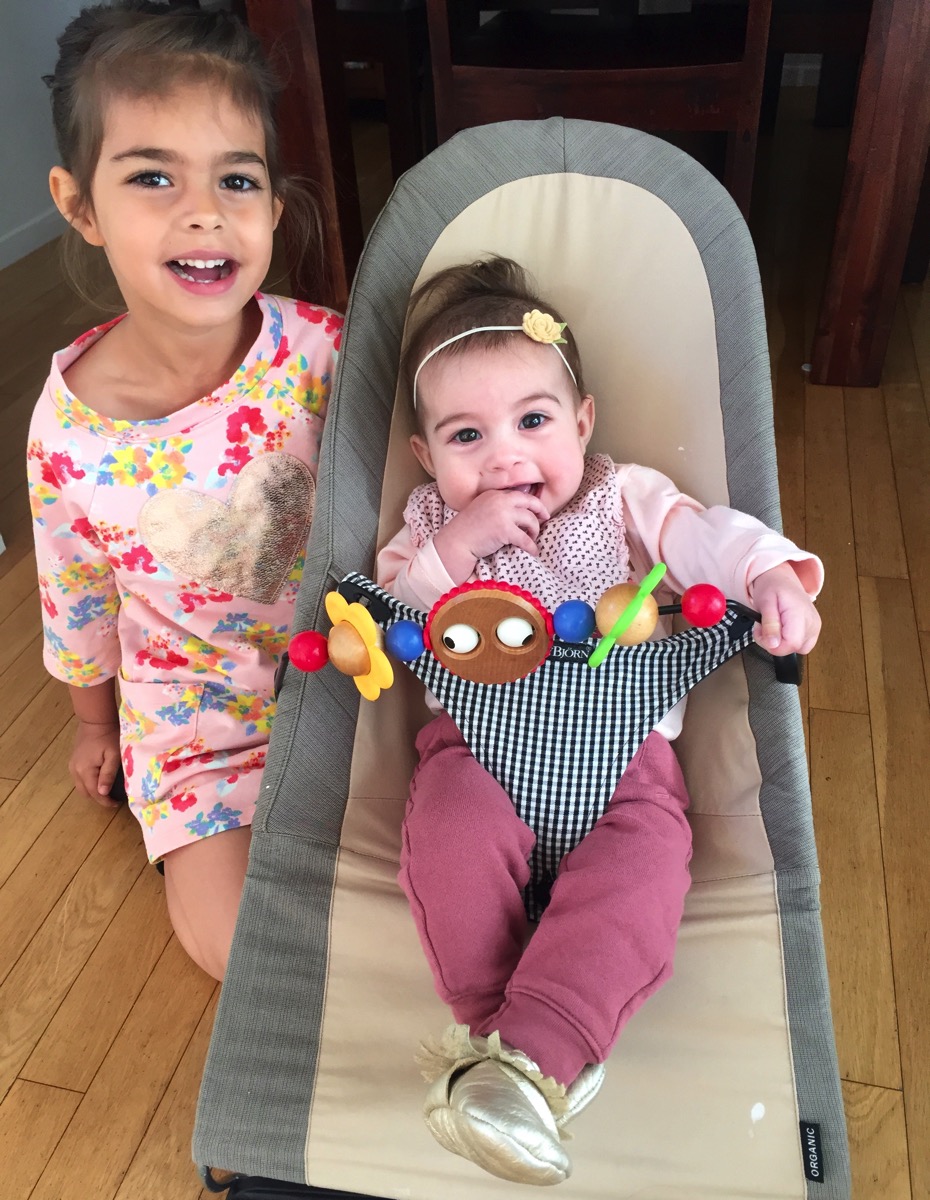 Dislikes:
-Being cold.
-Having her hair shampooed.
-Long car rides
Today, she fell asleep in my arms, and I spent at least 20 minutes before setting her down to stare into her little face, and take in how truly amazing she is. From her already insanely long eyelashes, to her balding little forehead and perfect little bow mouth. It was definitely one of the moments time stands still, and I felt so thankful to me the mama of two incredible little humans.
Keep on growing, little lovebug. <3