Reviving my love of cooking
This post is sponsored by my friends at Blue Apron. Use this link to get $80 off your first four boxes!
I've had a tumultuous relationship with the kitchen ever since the events of last spring took off. First, I was thrilled to be making so many meals at home. I constantly had sourdough in the oven, was mixing banana bread, trying new recipes for dinner, and reveling the in fact that we could now enjoy all of our meals, together, as a family. The cooking mojo lasted for a couple of months and then I burned out. I felt sick of cooking, which became a means to an end. Before I'd finish cleaning up the previous meal, it was time to make something else for our hungry crew.
Over the past year, I've done quite a few things to keep things exciting in the kitchen and bring back the motivation mojo.
Some of the things that have helped:
1) Listening to a podcast or an audiobook while I cook. The kids are usually happily playing or chilling while I'm in the kitchen, so it's my chance to zone out a bit, learn, or be entertained through an audio format. This has been a huge benefit for my mental health; it gives me a chance to unwind and bring my focus back to the present moment. By the time I have dinner on the table, I feel recharged.
2) We turn the cooking experience into a mini date night. When the Pilot is home, we like to pour a glass of wine and enjoy catching up from the day while we cook.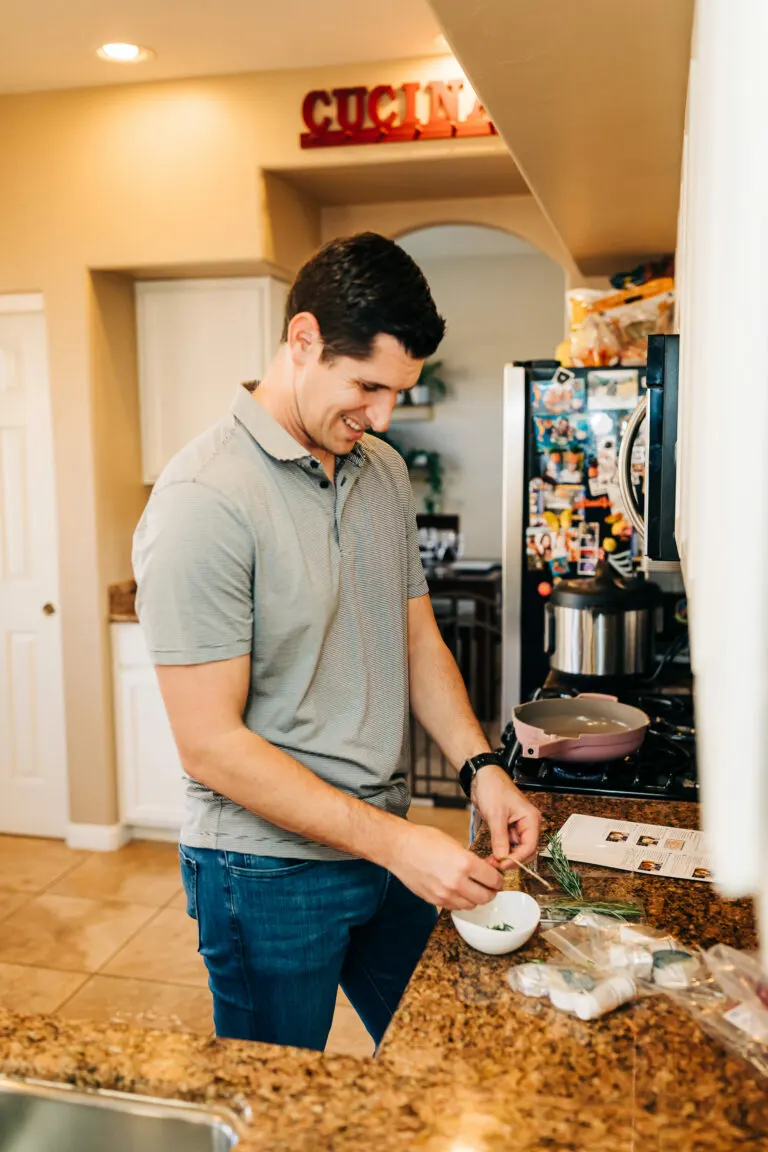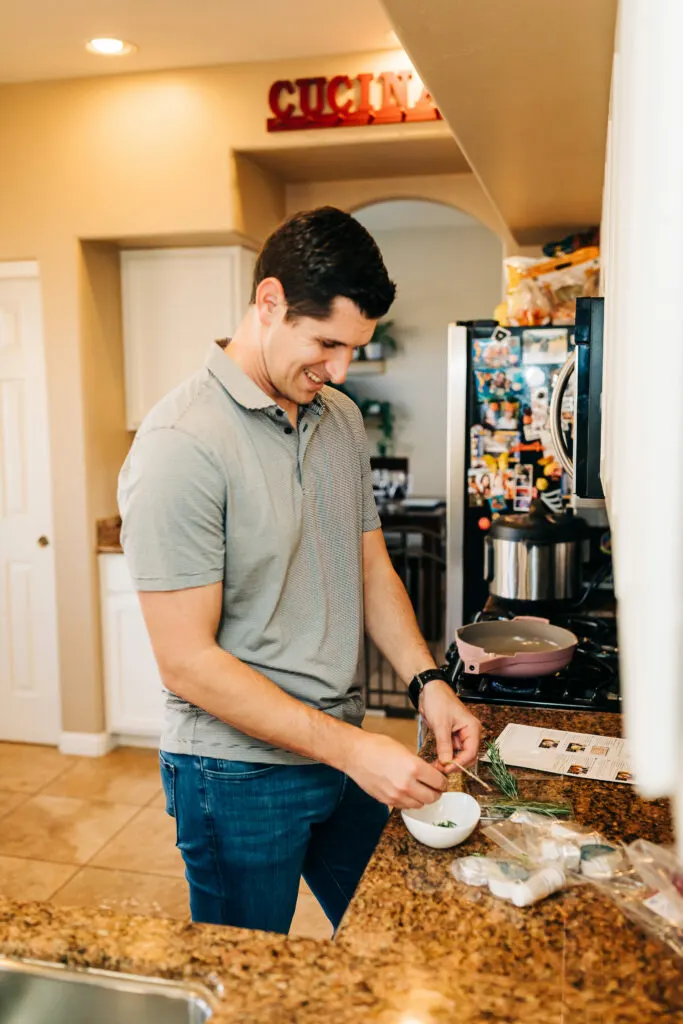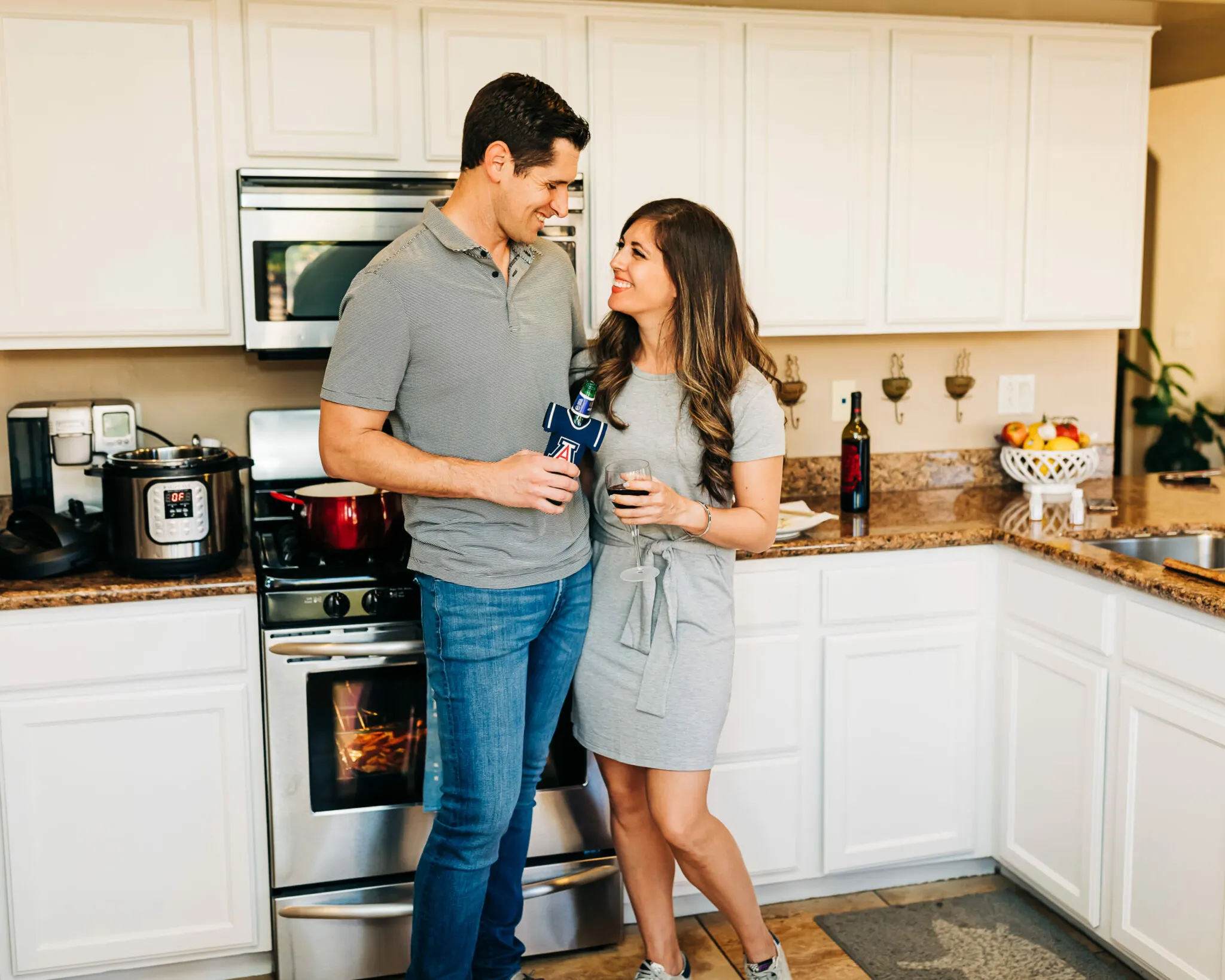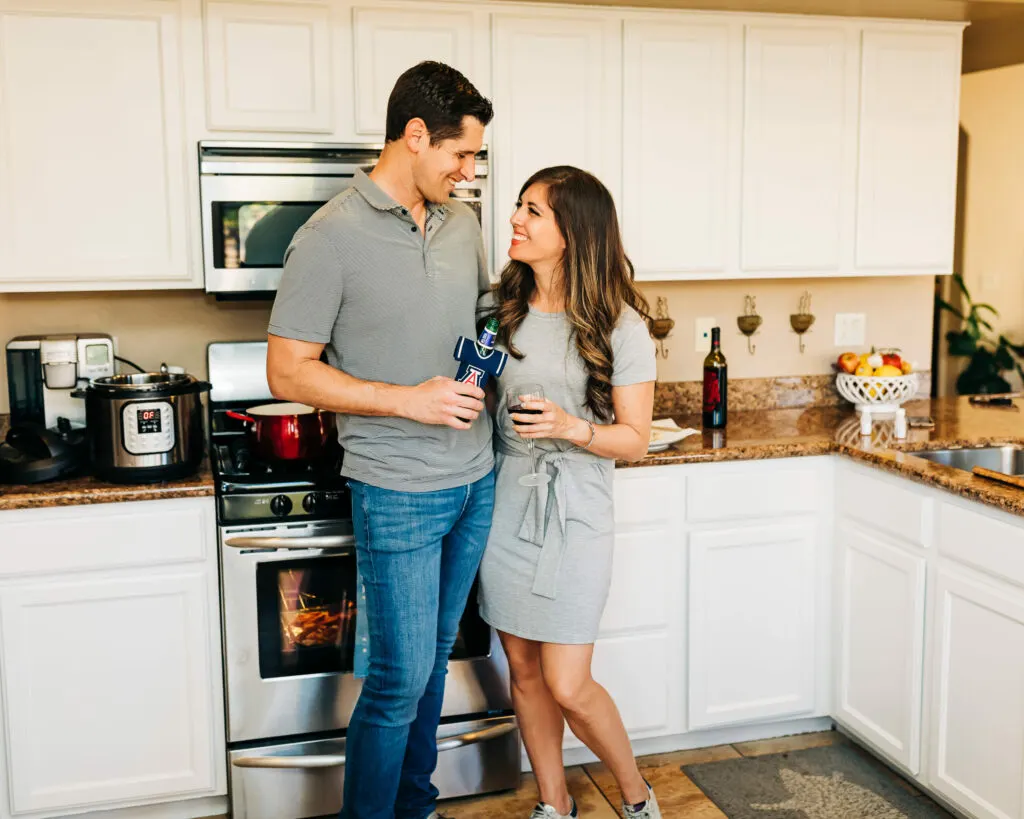 3) New recipes! I've expanded my cookbook collection, checked out lots of new blogs, tried different cooking styles, and have been doing anything to shake up our usual dinner recipe rotation.
4) Blue Apron. We hadn't done a dinner subscription in SO long and Blue Apron has always been one of our very favorites. The meals are restaurant quality and I learn a new tip or cooking technique every.single.time. The ingredients arrive super fresh and it gives us the opportunity to try new recipes.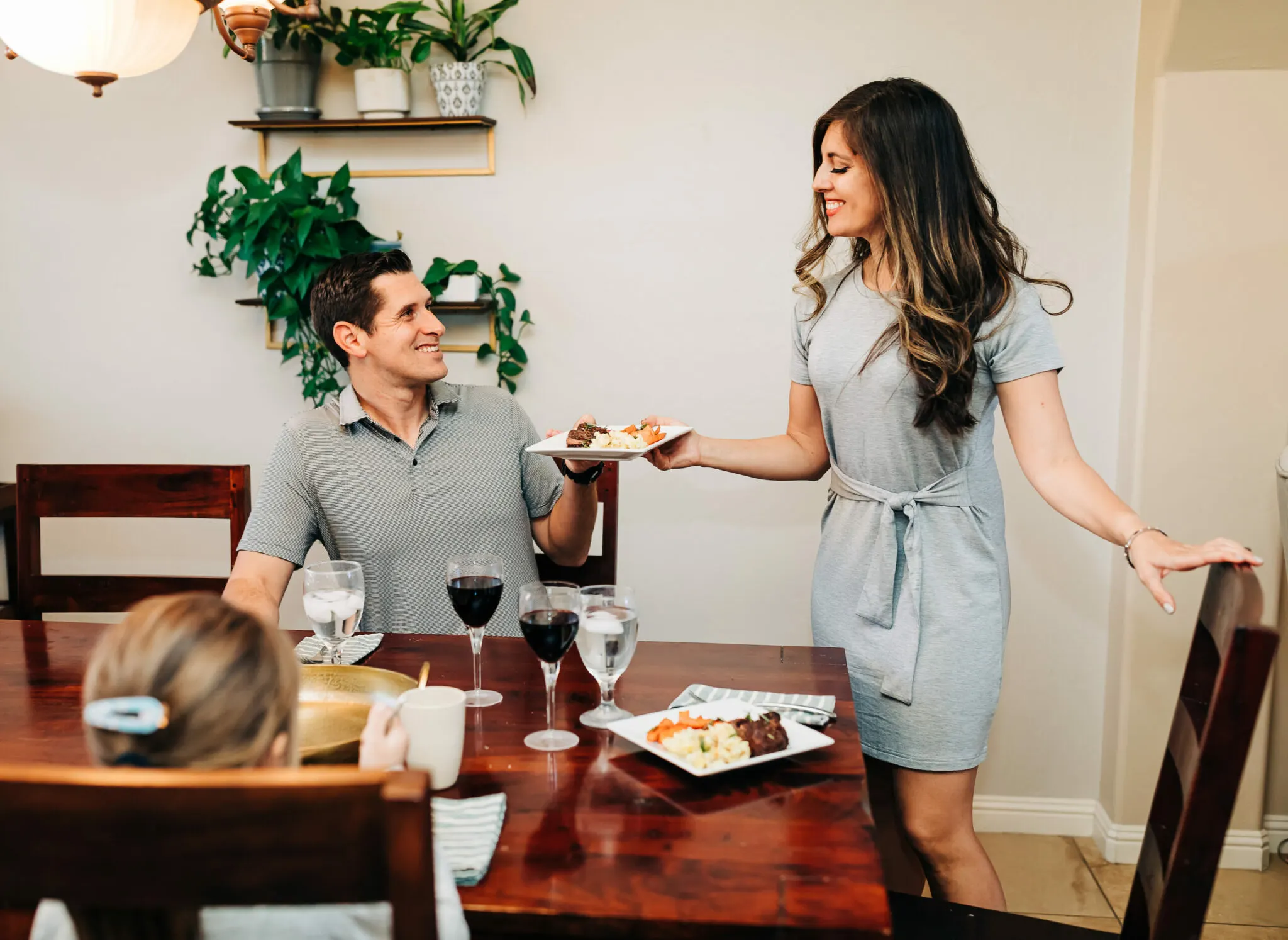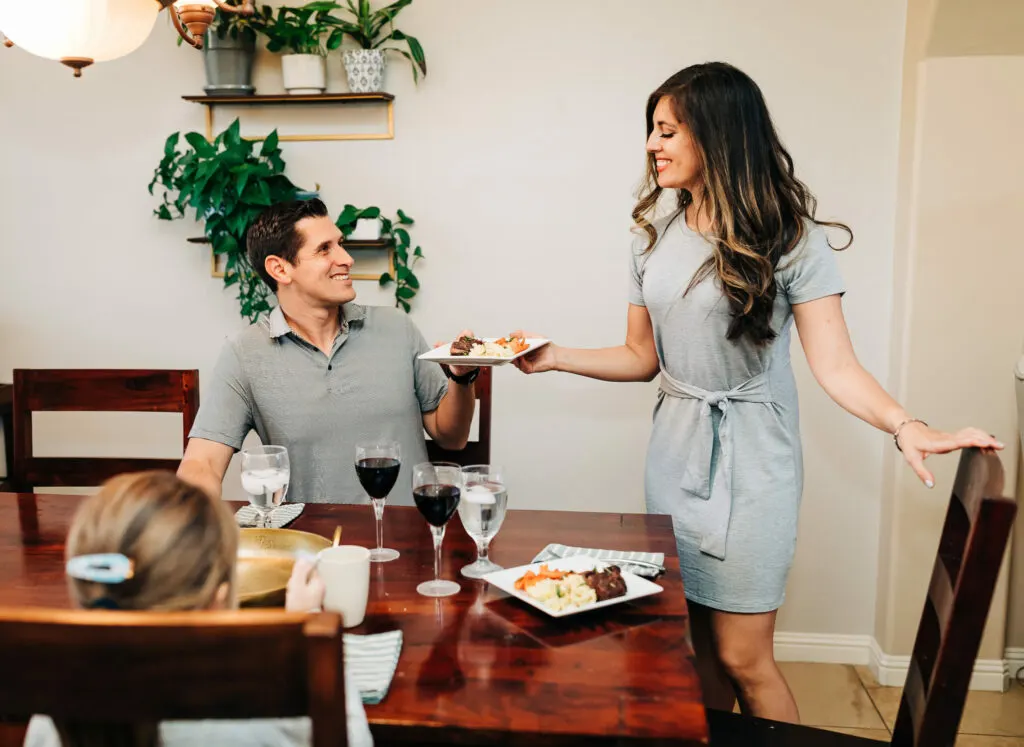 Also, when we have a Blue Apron delivery on the way, it's such a treat because grocery shopping is simplified. I only have to worry about daytime staples and feel fortunate that dinner is already planned and I don't need to add dinner ingredients to our list.
We've used Blue Apron for years now – since P was an itty baby! – but here are some of the things that have changed.
– Their new wellness menu! This new menu focuses on lean protein and fresh produce, with whole grains and natural sweeteners. The menu was developed by nutritionists to help support a variety of wellness goals. The wellness options include carb conscious, WW-approved, 600 calories or less, and vegetarian options. We've tried a couple of the new vegetarian options and they were incredible.
Some of the wellness options from this week: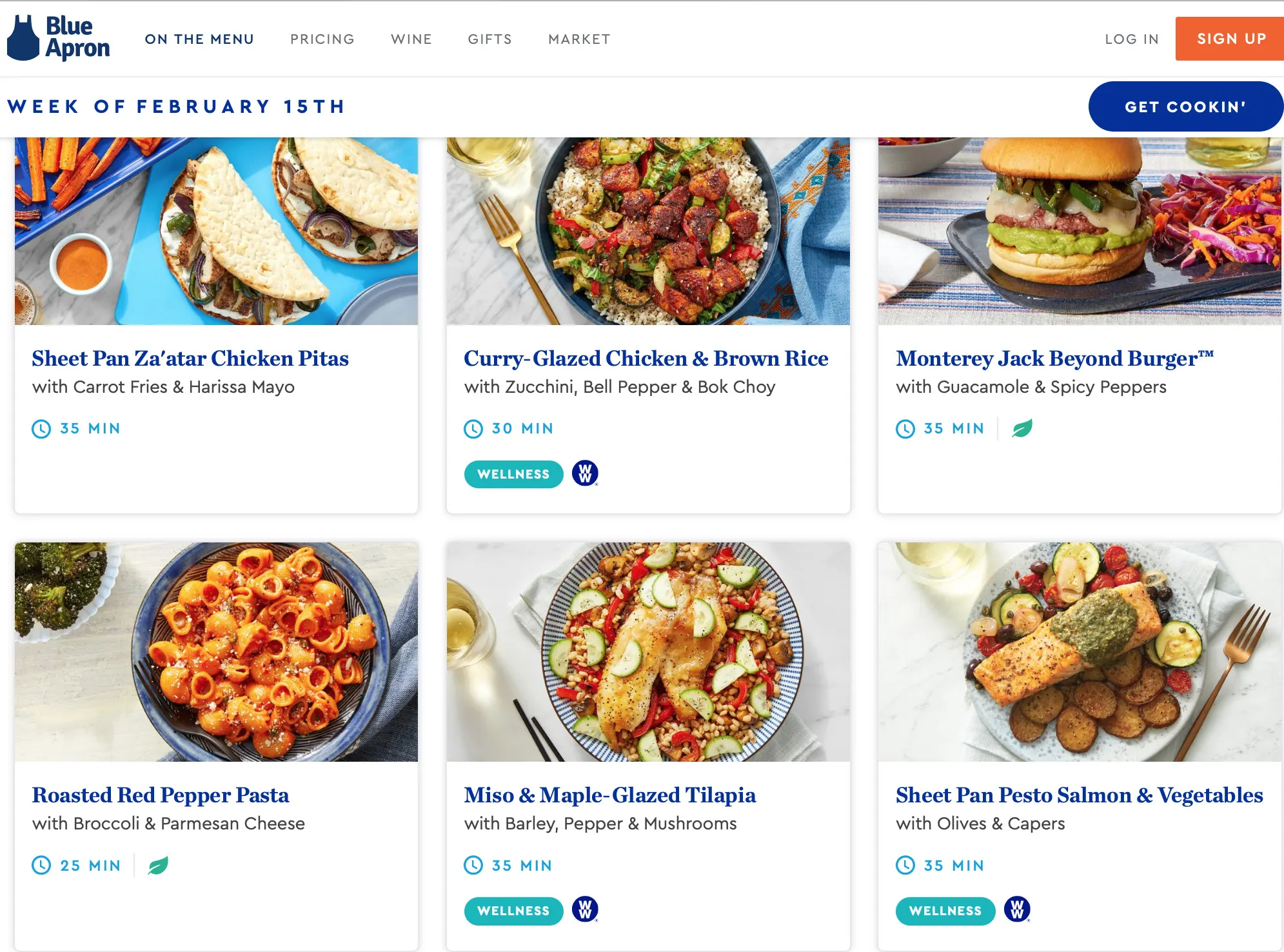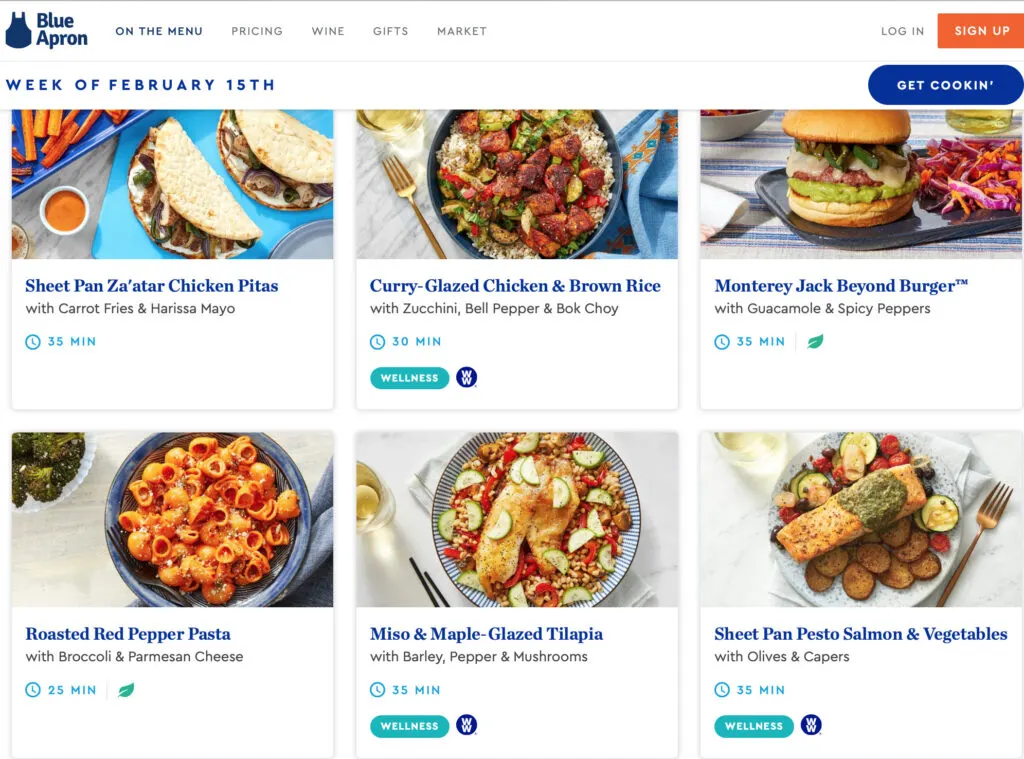 – New Premium recipes, featuring advanced culinary techniques. We recently enjoyed the steak with brown butter sauce and roasted carrots — it felt like a fancy, restaurant meal.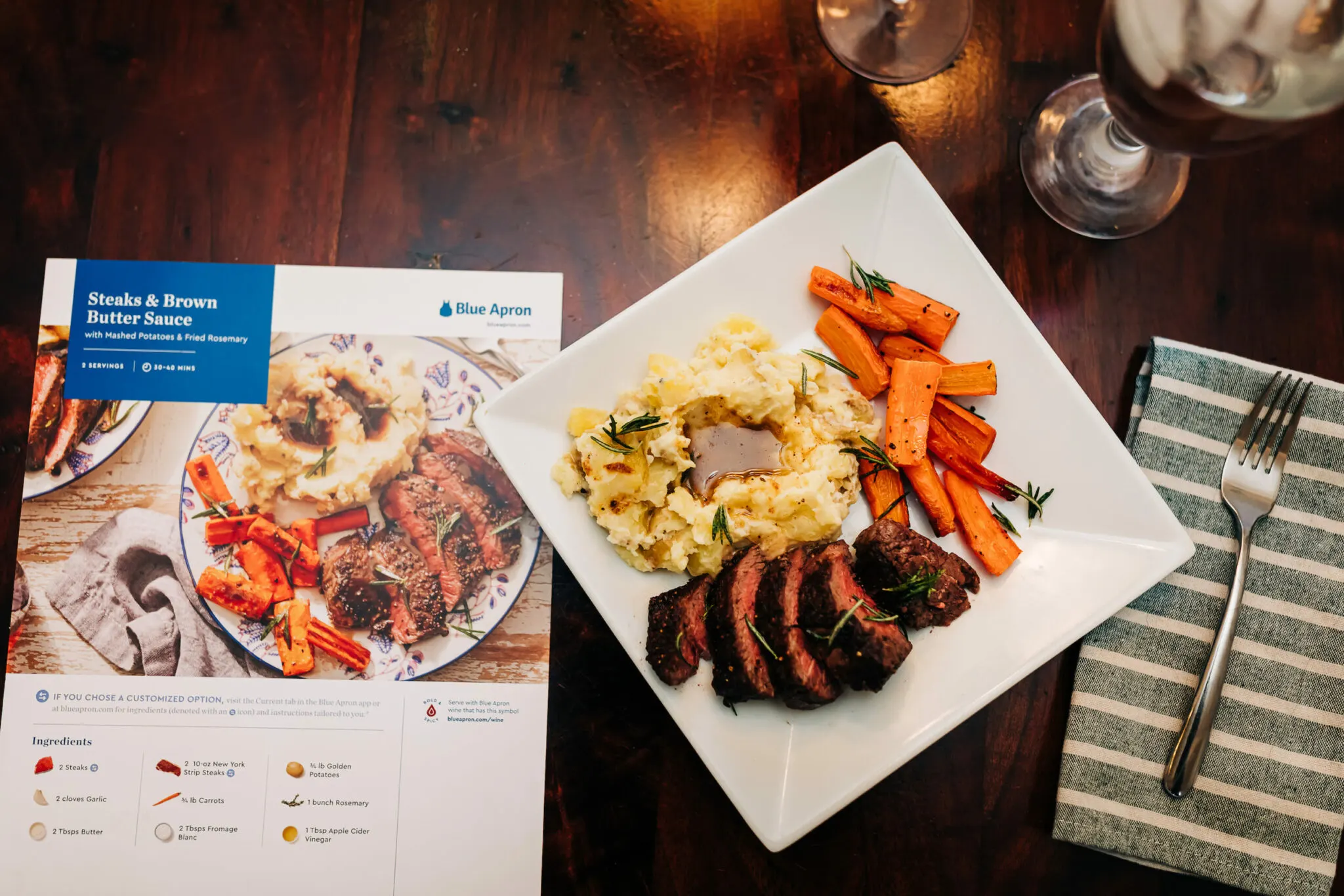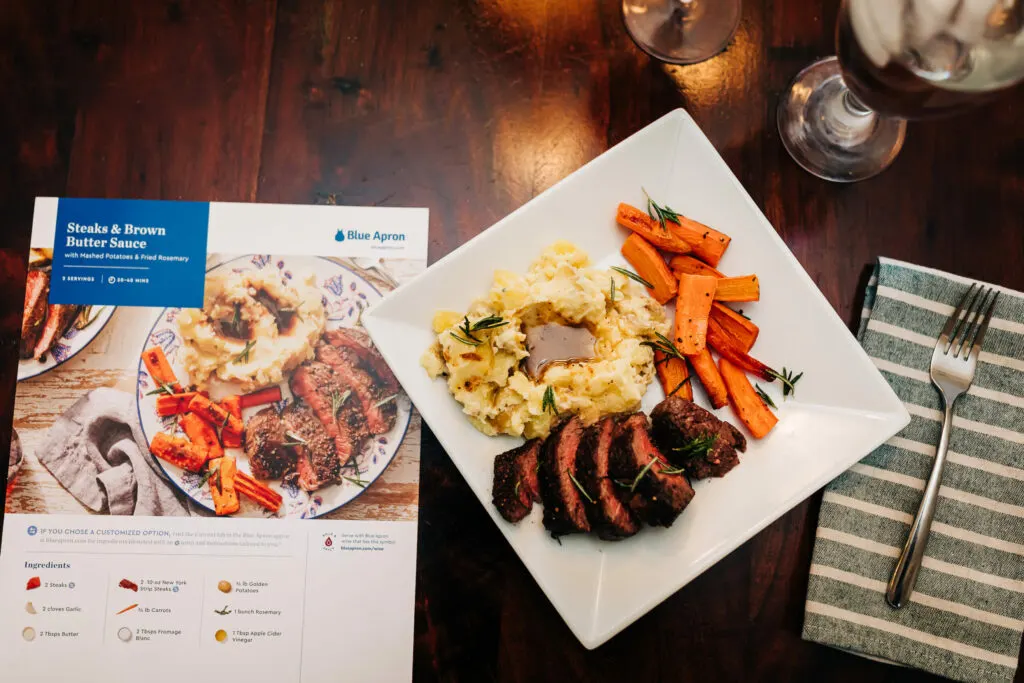 The girls went bonkers for it. They loved the entire meal, and I'm excited that I now know how to make crispy rosemary for a special touch garnish.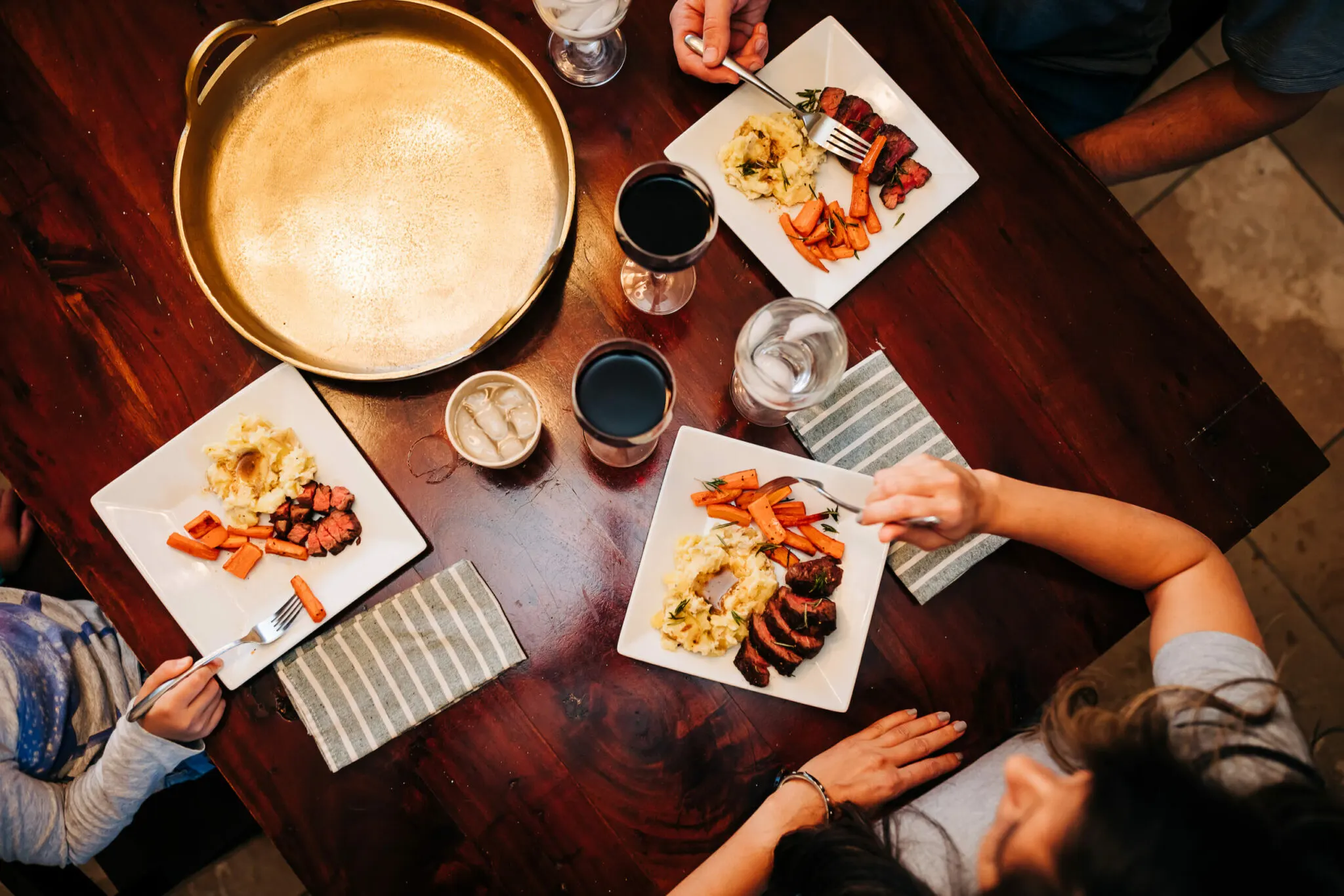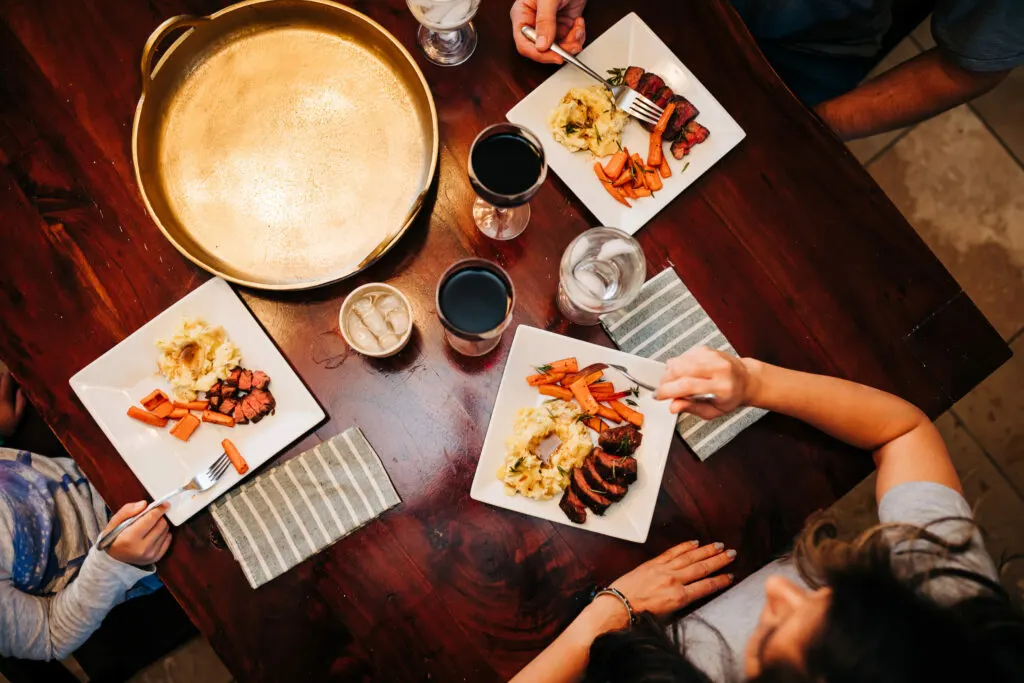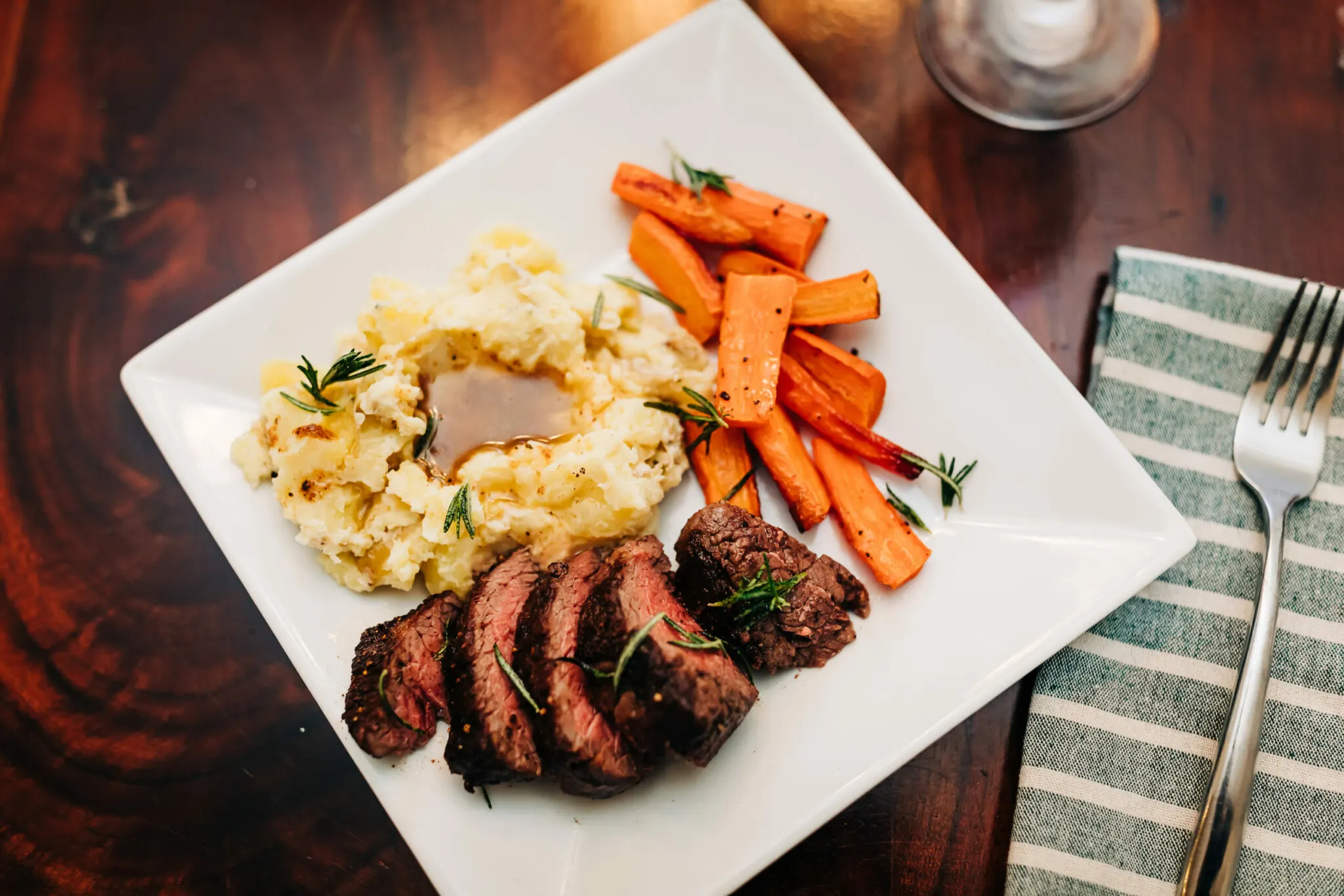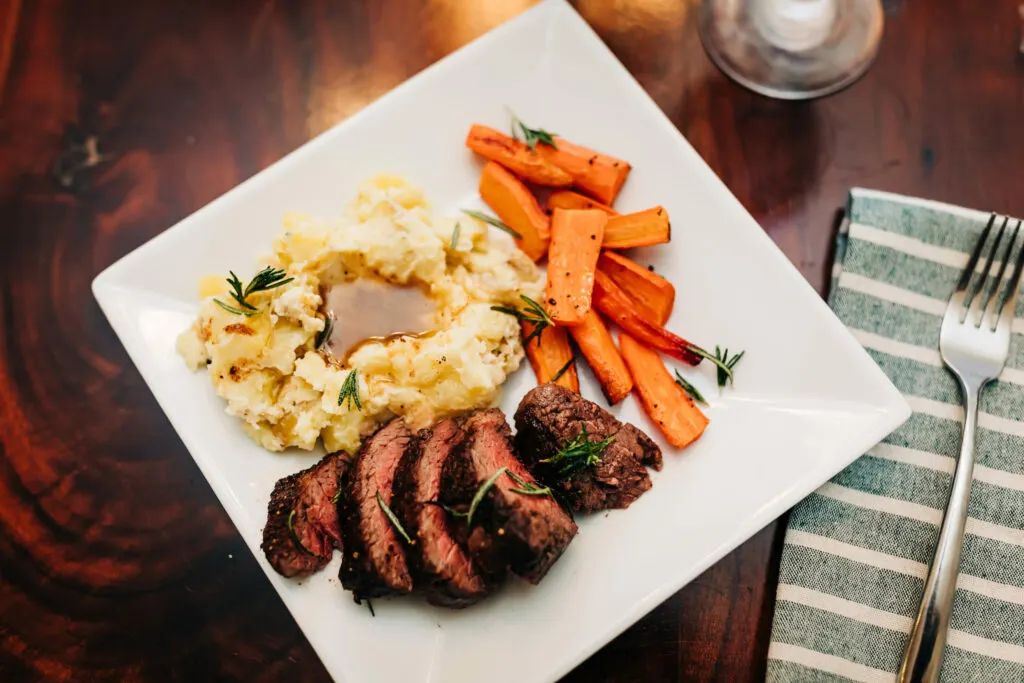 – Easy and straightforward recipes. Depending on the type of week we have ahead, I have the option to choose healthy recipes that are extremely quick to put together.
If you've been wanting to try Blue Apron, now is the perfect time. It's the perfect way to change up the recipe rotation, discover new cooking skills, and simplify your life while still adhering to any nutrition goals you've set. The meals start at $7.49 per serving and help to prevent food waste; they send exactly what you need for each recipe.
Use my link here for $80 off your first four boxes!
Have you tried Blue Apron before? What's your favorite go-to dinner recipe?
xoxo
Gina
Photos by Kristi Harris