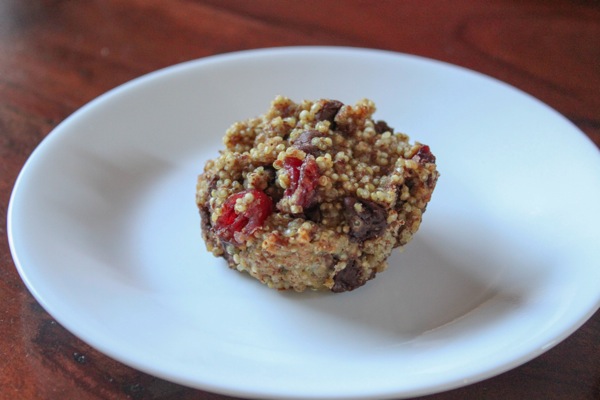 Sometimes I pretend to know things that I do not… but only when I'm talking to the Pilot.
"Turn left here!"
"Are you sure?"
"YES! Ok… no, not really."
This is partially because I like to mess with him, and also partially because when I tell him things that are indeed fact, he asks me a few times just to be sure. It must be a pilot thing, because he's always double and triple-checking the facts.
So, now I just state everything as fact, even when I don't really know the answer. When I talk to other people about things I don't really know, I'll admit that I have no idea, or if it comes up in conversation, I'll kind of mumble it.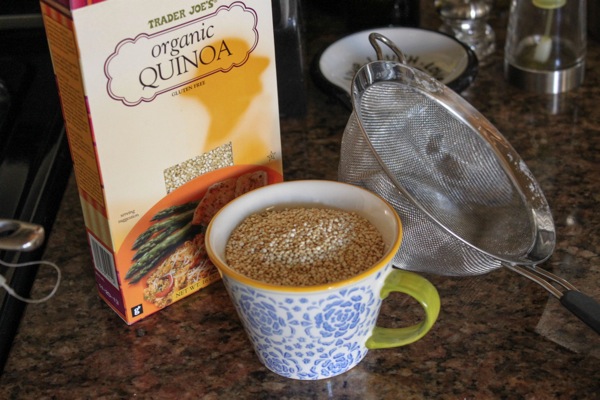 For example, it took me FOREVER to learn how to say "quinoa."
When talking to the Pilot,"It's kwin-oa. Duh."
When talking to others:
"Ohh, what's in the salad, Gina?"
"Just some chopped veggies, mint, lemon juice, garlic, sea salt, and you know"
You know = quinoa. Kwin oa. Or rather keen-wa.
Tomato, tomaaaahhhtoe. Right?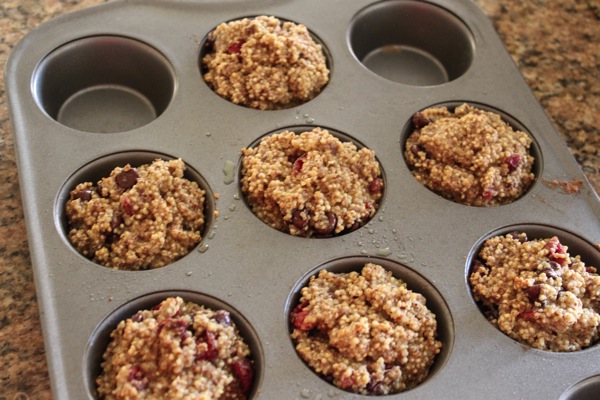 What I do know: these muffins came out even better than I anticipated. There's no flour, just cooked quinoa and almond meal, so the texture is unique- soft and seed-y. Since they're not very sweet on their own, adding in dried fruit and chocolate chips gives them the perfect amount of sweetness. They're a great breakfast option along with an egg or crumbled on top of oats, or for an afternoon snack pick-me-up.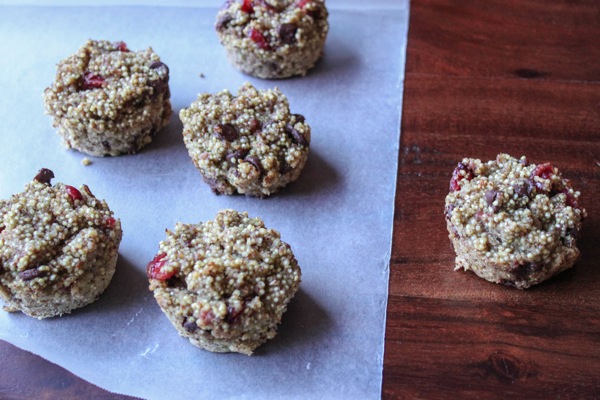 Hope you enjoy them as much as we did <3
Quinoa Trail Mix Muffins
1

C quinoa, rinsed and boiled in 1 1/4 C water for

12

minutes- you want the quinoa to be almost cooked, but not super soft and mushy

1

C almond meal (ground oats would work well, too)

1/4

C maple sugar (or brown sugar)

1/2

C almond milk (or milk of choice)

1

egg

1

t vanilla extract
pinch of sea salt

1/4

t cinnamon

1/4

–

1/2

C chocolate chips (I think we all know which end of the spectrum I chose)

1/4

C dried fruit
optional: 1/4 C nuts/seeds of choice – hemp seeds would be amazing
Instructions
Preheat the oven to 350 and spray a standard muffin pan with the mist or olive oil spray.
Mix the ingredients in a large bowl.
Scoop to mixture to fill 7 muffin tins all the way to the top- these won't be rising.
Bake for 25 minutes.
The hard part: let them cool completely in the muffin tins before removing. If, like me, patience is not your virtue: scoop one out warm, top with a slice of butter and enjoy with a fork.
xoxo
Gina