Hiiiii 😀 How are you? Thank you so much for your lovely comments this morning. I'm very lucky to have ya'll hang out with me during this funky limbo phase. <3 At least the end is in sight!!
To meet the fam for bfast, I decided to wear a dress from a very fancy schmancy French boutique.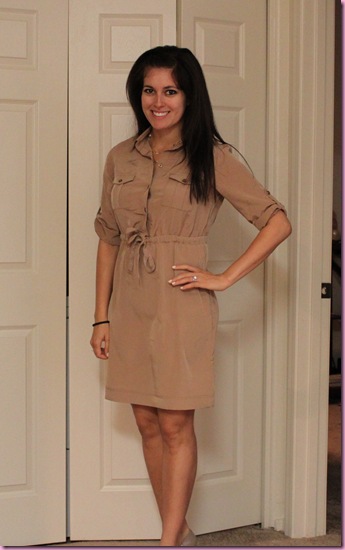 I'd tell you the name of the store, but I can't remember how to pronounce or spell it. It's something like Tar Jay. Hahah
B-fast was AMAZING, and afterwards we hit up my favorite store ever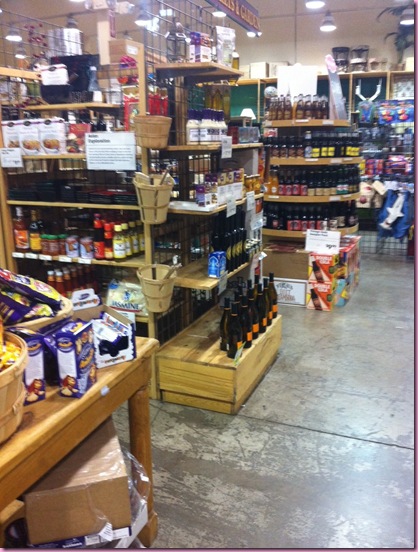 (World Market! Picked up some blog dishware and goodies for the Pilot's Easter basket)
and Costco.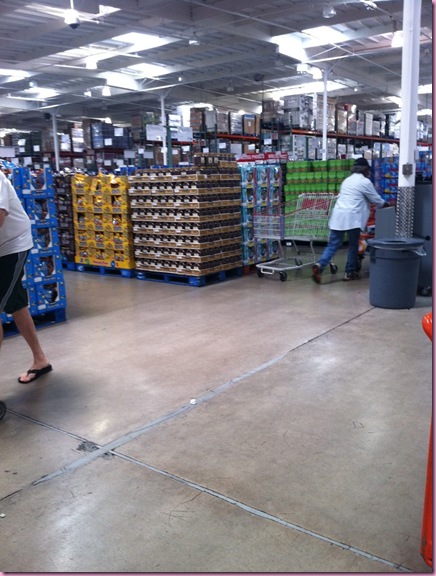 (LOVE the hustle and bustle of Costco on Sundays. Shopping frenzies excite me)
We were going to go to Bed, Bath and Beyond, but there wasn't time 😉
Snack was an amazeball: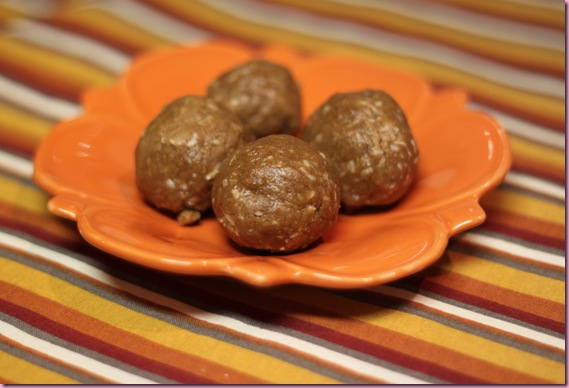 and for lunch I decided to make a new creation.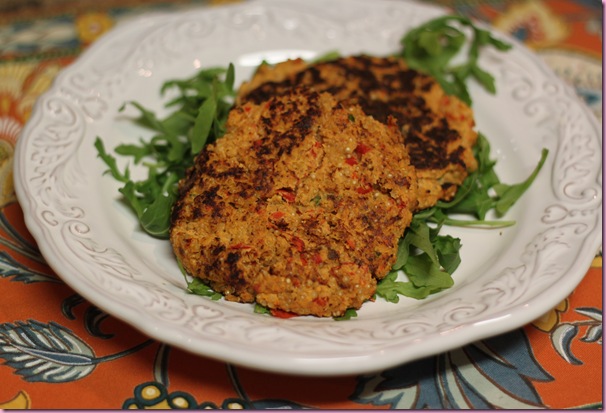 Salmon Quinoa Cakes!
I've always been a huge fan of crab cakes, and thought it would be fun to make a cake featuring two of my all-time favorite healthy ingredients.
Random trivia: Did you know that quinoa isn't actually a grain? It's a seed 😀
I'll share the recipe with you guys, but it's not quite perfect yet. The cakes were very fragile and didn't cook very easily, but still tasted delicious.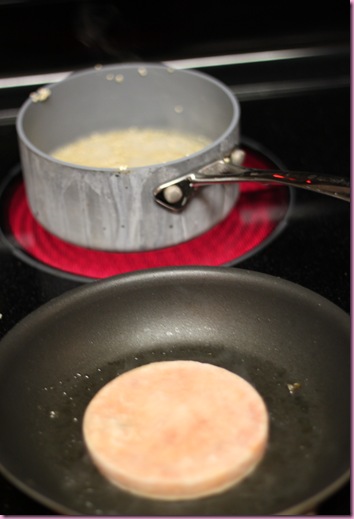 Cook 1 frozen salmon burger patty and 1/4 C quinoa at the same time. Trader Joe's has awesome wild salmon burgers and I've also seen them at Costco and Sam's Club.
When they're each cooked and slightly cool, add to your food processor, along with 1 t Dijon mustard (I used 2 t), 1/2 chopped red pepper, sea salt, pepper, cayenne, 1 egg white and a green fresh herb of choice (I rolled with chives but parsley would be lovely). Pulse in the food processor until well combined, but still has some texture.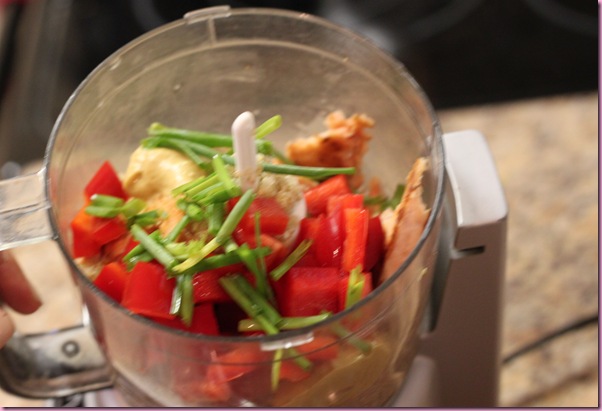 Set in the fridge for at least 30 minutes so the mixture can set.
Separate the mixture into patties and cook on medium heat until they're done, OR pan sear them, transfer to a baking sheet at bake for about 20 minutes at a lower heat (325). I rolled with the pan method, but it took forever (around 5 min per side)
Well, worth the wait, though 😉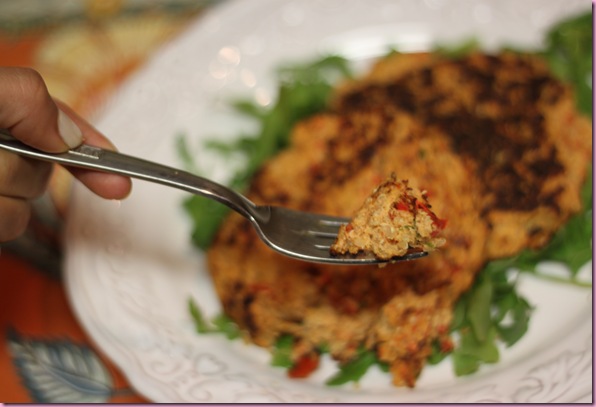 Some of my other uses for quinoa:
-With the classic foodgasm combo
Just finished feasting and am about to roll over to afternoon yoga 🙂
Enjoy your night and I'll see ya in the morning!
xoxo
Gina
Something to talk about: Any unique uses for quinoa? And shopping frenzies: do you avoid them, or embrace them? 🙂