Hi friends! Thank you again for all of the kind and wonderful wishes on yesterday's post. We sincerely appreciate it, and I will definitely keep you updated as time goes on. <3
It's so hard to believe that we're already in the 3rd trimester! While some part of me feels like I've been pregnant forever (that would be the part that makes it so uncomfortable to find a sleep position), the other part feels like we found out we were expecting yesterday. Since we're into the last 12-ish weeks of pregnancy, I thought I'd share some of the things that were helpful during the 2nd trimester: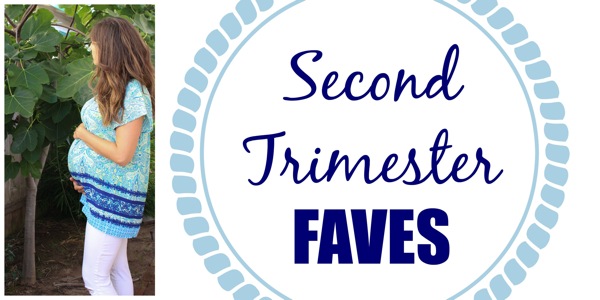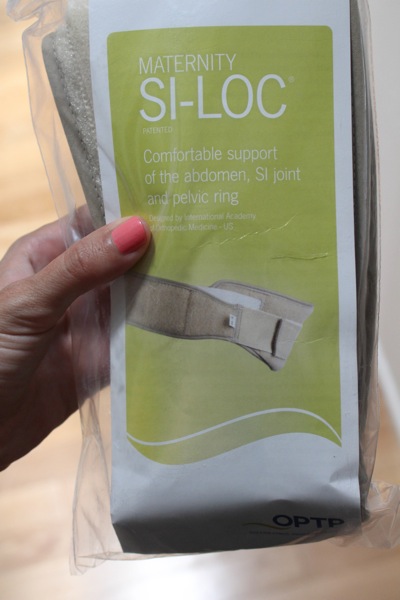 As I mentioned before, I've had quite a bit of round ligament and hip flexor pain, especially on the right side. Thankfully, it still feels good to work out, but if I walk too quickly, I start to cramp up. I've been wearing this maternity support belt almost daily, and it has made a huge difference. It's funny because I thought I'd be able to re-use my support belt from my last pregnancy. It fits and feels completely different! It's so much fabric, and I feel like it's way too hot to wear. It's interesting how things change pregnancy to pregnancy. Going onto the next one:
2) An awesome chiropractor!
I found a chiropractor I liked here in San Diego, and even posted about it on the blog, but ended up deleting that part of the post because I was extremely sore a few days later. This has never happened before, and I didn't feel comfortable going back, despite how kind the owners were. Instead, I found a chiropractor who is certified in the Webster technique and specializes in pregnant women. ALSO, when I get adjusted, she massages me a little bit. She rubs my head and head, my belly after she relaxes the ligaments, and my back. In a nutshell, it is heavenly. If you're in San Diego and want her info, just leave me a comment and I'll send it over to you!
This is how I've still managed to sausage my way into my beloved Joe's jean shorts and favorite pants. The Bellaband makes it all possible haha. 🙂 I love that it transitions regular bottoms into maternity-style bottoms, and since many of my tops are long, you can rarely see the band. (If anything, it just looks like a camisole peeping out.)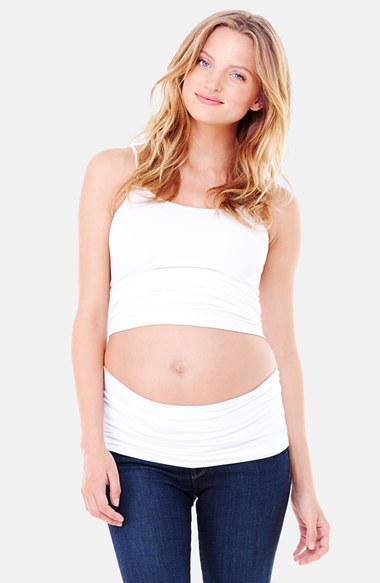 4) Mamma Mio skincare.
This continues to be my favorite, and I especially love the belly butter and face wash. I'll still use the L'Occitane supple skin oil from time to time, but since my allergies have been so bad, the fragrance is a bit strong right now.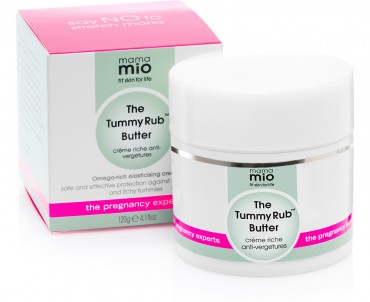 5) Popsicles 🙂
They deserved a spot on this list. They taste SO good right now. 🙂
I'm debating getting a couple more pairs, because the fit like a dream and feel so comfy, especially for barre workouts.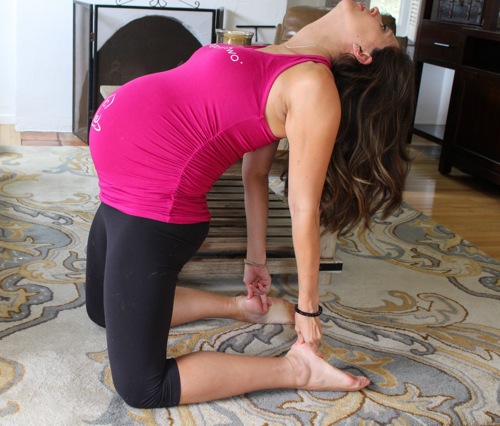 7) The uniform: a stretchy dress, shorts and a flowy tank, or a maxi skirt with a fitted tank top.
My friend Ashley picked up this one for me at Target. 🙂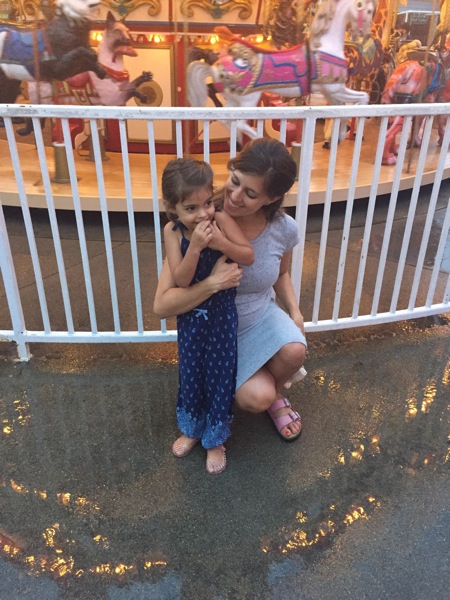 (I can't wait to see the little sisters together.)
8) Something you can't put in a package: my hubby for being so awesome.
As I've been slowing down with life and feeling really tired, he's helped out a lot with cooking, Livi-related duties and things around the house. He's kind of amazing. 😉
Hope you have a great afternoon!
Preg friends: what's something that's making life a little easier for you right now? Any weird cravings lately? I went to Sprouts today just for spicy plantain chips haha.
xoxo
Gina
More:
Some blast from the past posts:
What I learned about pre- and postnatal fitness