Skinny Confidential book (giveaway)
Hi friends! How's the day going so far? So glad you liked the banana pancake recipe. It's SO easy and so so good. We had them again today! PS I figured out to secret to get a toddler to eat anything: make it for yourself. Whatever I'm eating (salad, smoothie, veggies with hummus), she immediately wants. Sometimes it's my way to sneaking in some veggies… I make a plate for "myself" and before you know it, it's gone.
Today, I received an awesome package from Lauryn of Skinny Confidential. If you haven't checked out her blog, I highly recommend it for beautiful fashion photos and lifestyle posts. She also lives here in San Diego and I creepily wish we'd run into each other somewhere. 🙂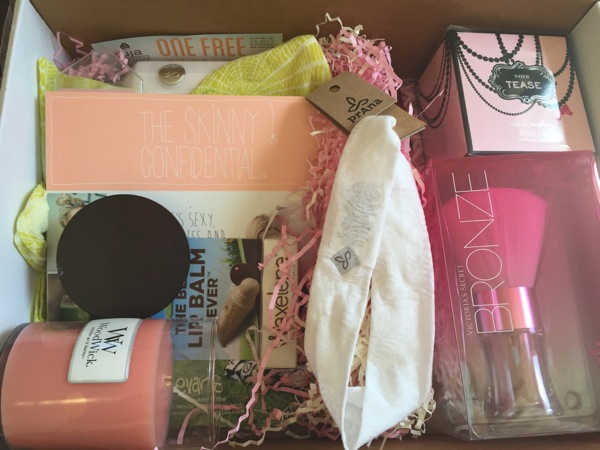 Her book recently launched, and is packed with gorgeous photos, recipes, workouts and advice. The recipes range from kombucha spritzers, to meals and snacks, to juices, to "the raddest fake pasta on the planet." There are also some helpful beauty, fashion and fitness tips.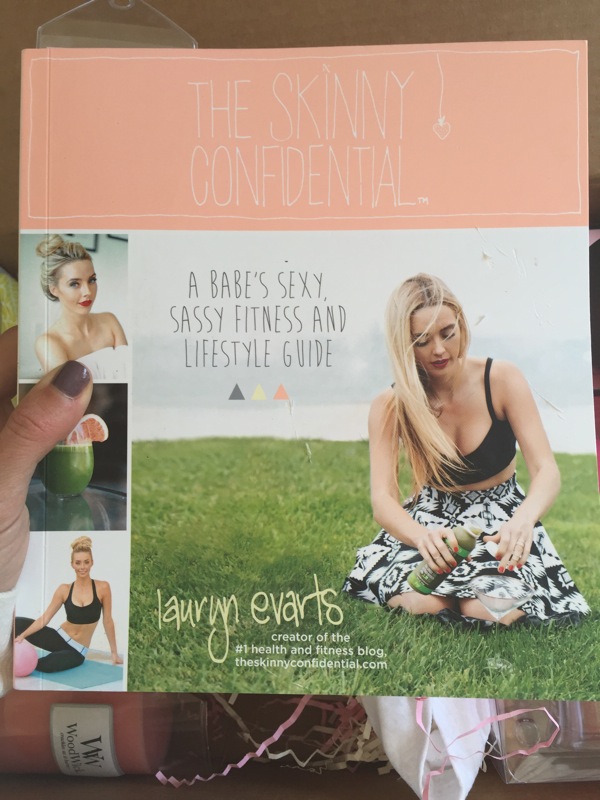 Some workout moves from the book:
THREE EASY EXERCISES YOU CAN DO WHILE WATCHING "REAL HOUSEWIVES OF WHATEVER.

"Sexy Stemmers (AKA good, old-fashioned lunges): Lunges, lunges, lunges! Tone the legs fast and efficiently by standing with your feet hip-width apart and parallel. Place your hands on your waist. Step forward with one leg and lower your body by bending both knees. Take both legs to ninety degrees. Hold for a second and switch. All the pressure should be in your heels. Do three sets of twenty at least twice a week.

Cracked-Out Squats: Feet are hip-width apart and parallel. Bend the knees, making sure to keep them in line with the butt. Hands are on the hips. After you've done twenty squats, hold the last one down and pulse gently (down and up) for thirty seconds for three sets.

Balls to the Walls: Grab a huge exercise ball. Press your lower back into the ball while contracting your abs. Feet are hip-width apart and parallel, hands are behind your ears. Press your spine into the ball and do a sit up. Do three sets of fifteen.
I always love to see women, and fellow bloggers, achieving their dreams, so I'm really excited to spread the word about her book! If you'd like a copy, simply leave a comment below and I'll pick a lucky winner to receive a copy. I'll also bake some vegan chocolate chip cookies to send to the lucky lady or dude, too. 🙂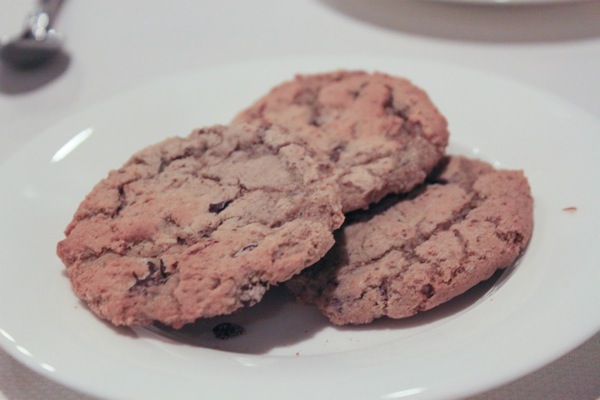 The winner will be announced in Friday Faves!
xoxo
Gina