Hi! How's your October going so far? 😉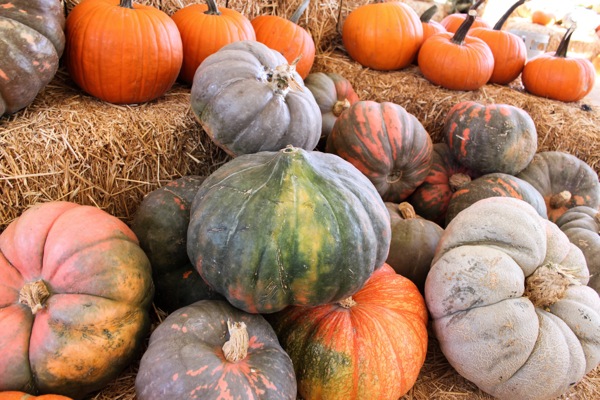 I am so excited for:
-More apple picking
-Pumpkin carving party
-Pumpkin painting party
-Wildcat basketball Red and Blue game (I loooooove U of A b-ball)
-Sweaters and boots
-Halloween
-Apple cider
-Spending time with the fam
-The cool, brisk air. It's the last month before my half marathon and it's going to help my last bit of training!
-The Pilot's b-day is coming up, too
Last night, we got to welcome someone new to the family: Luna!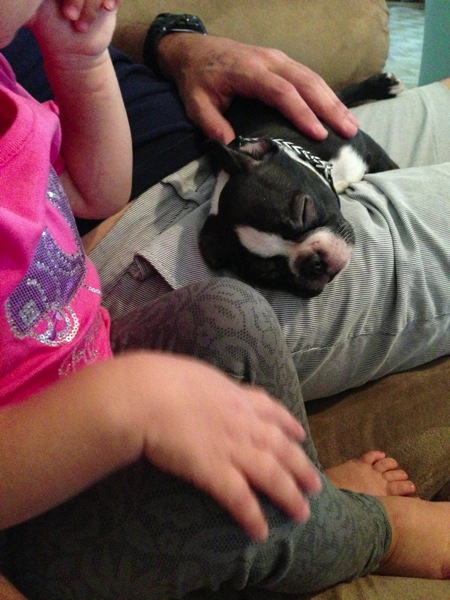 Such a sweet, snoozy pup.
Kyle and Meg went to Phoenix to pick her up yesterday, so naturally, we all went over there to hold her and be covered in puppy kisses. I can't wait for Bell and Caro to meet their newest fur cousin.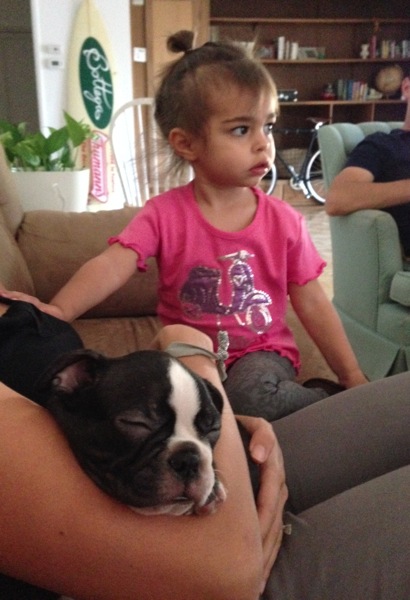 (Liv and Luna, already BFFs)
The best surprise was going to madre's to say hi afterwards, and enjoying a madre-cooked meal of chicken and brown rice casserole and veggies with the family. It was perfect.
Today, I thought it would be fun to start October with a bang (or.. burn) with one of my all-time favorite exercises: the squat. It works many muscles (glutes, quads, hamstrings, core), and is one of the most functional exercises you can do in your training. You will need to squat your entire life, so might as well be friends with it, eh?
Here's a 5-minute squat burner I filmed this afternoon during naptime.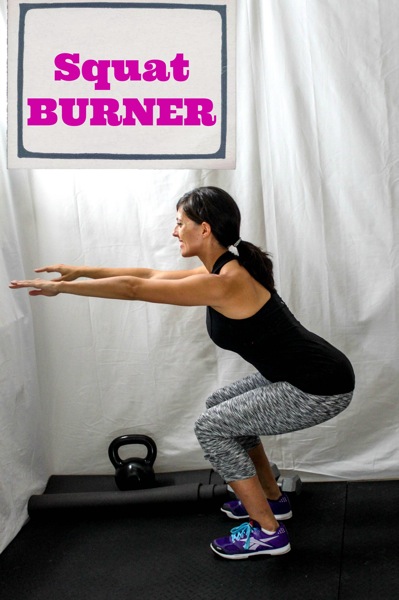 The best part about it: bodyweight only! No equipment needed, so if you want to join me, hit play and let's do it 🙂
Some tips:
-Make sure that you have proper squat form. Sit your weight back onto your heels, keep your chest lifted and watch your front knees to make sure they don't extend past your toes.
-If you have knee, hip or joint concerns, I'd talk to a doc before trying this one out. If you feel comfortable performing squats without pain, I always recommend decreased range of motion (baby squats) to see how that feels.
-Pair with cardio (like a few of these Tabata rounds or some dance cardio) for a short yet super effective workout! You can also repeat the squat video to complete it up to 3 times total- your legs will looooove it.
Hope you enjoy!
xoxo
Gina
New post on the Fashion page 🙂