"Max It Out" Muscular Endurance Circuit
Hi friends <3 How's your week going so far? Mine has been great… but today has been "a day."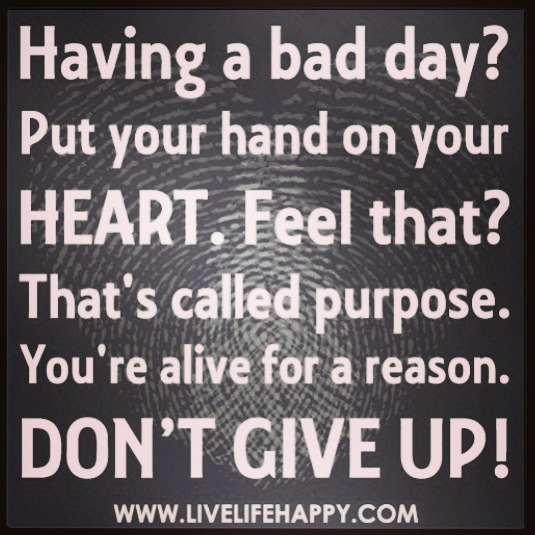 It's funny because I posted the above photo on Instagram last night (after a particularly wonderful day) and feel like it jinxed me!
I started the morning with an awesome short strength sesh (details at the end of this post) and some much-needed foam rolling,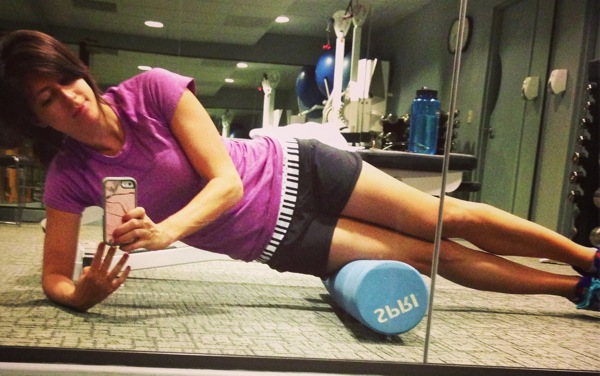 came home as Liv was waking up, made her some French toast sticks and fruit, and then went upstairs to grab a load of laundry before the Pilot left for work.
I fell down the stairs!
I wish I could be the funny heh-heh "I almost ate it and tripped" but nope. I missed a step, and went sledding all the way down on my back until landing on my tailbone on the tile. It was real. I feel ok now, and am so thankful I was just holding laundry -when I carry Liv up and down, I'm super slow and careful, but when it's just me, it's as fast as possible- but I'm feeling it in my neck, back and foot, which was rug-burned on the way down. Sad trombones, play your song.
The candle on the sad cake? My latest batch of kombucha molded.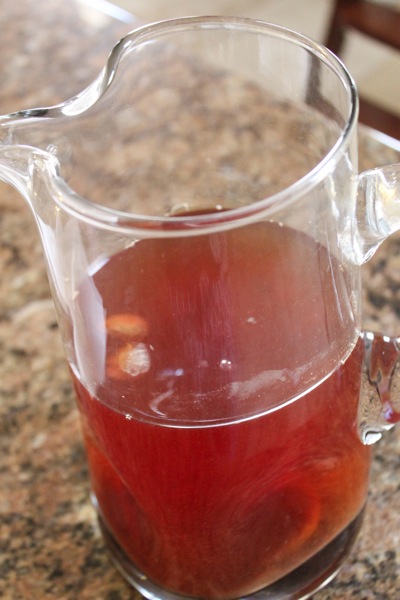 It's the first time it's ever happened, and I'm wondering if it was a bad scoby or the tea, as it was my first time doing black tea instead of green. See the little floaty things at the top? They were fuzzy, so the entire batch went in the garbage disposal :/
Of course, today wasn't totally awful, but just one of those where little things have gone wrong as the day goes on. I also can't help but wonder if we'll get our PCS assignment (where we'll be moving).. it should happen any day now.
Lunch was good: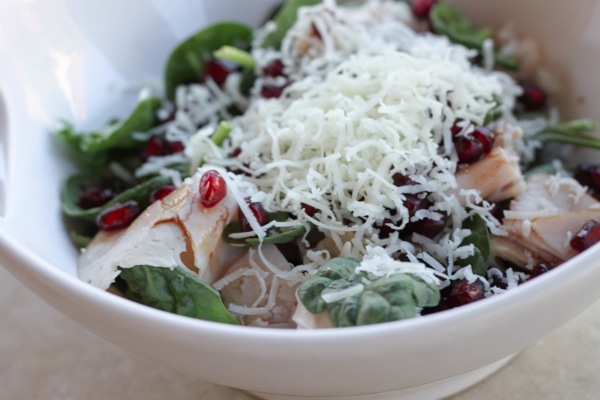 and I know the afternoon with Oliv will be good.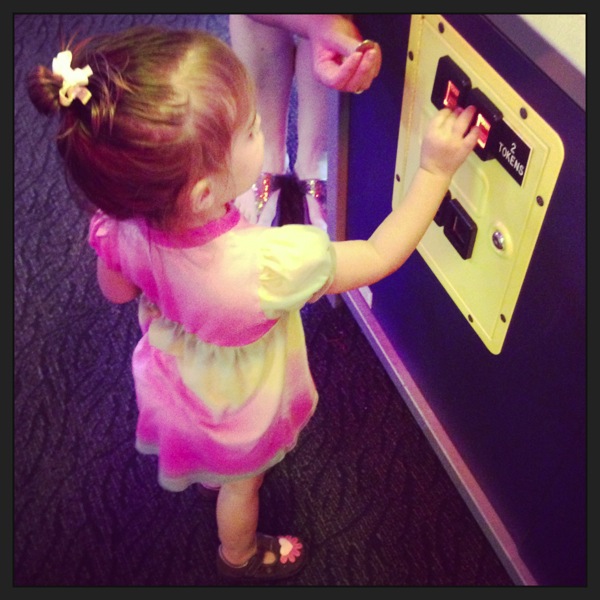 (Yesterday we went to Peter Piper, which was a blast)
Tell me something GOOD about your day 🙂
I'm off to be horizontal on the couch until noodle wakes up.
xoxo
Gina
Something to do: Max it out strength session! This is what I did this morning, completing as many reps as possible of each exercise for the entire minute. It's a fantastic workout to blast calories in a short amount of time (can be 10, 20 or 30 minutes long), and also emphasizes muscular endurance.