Hi guys! Happy Sunday! Hope you're having a wonderful and relaxing morning <3
The night before a race, they always say to eat something you know and have had before.
So I had something I know a little too well….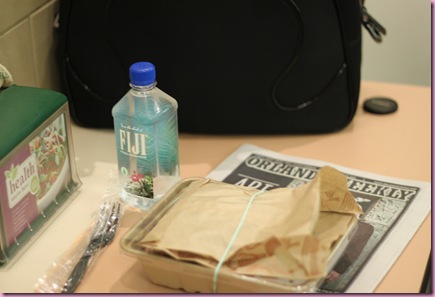 HOT BAR 🙂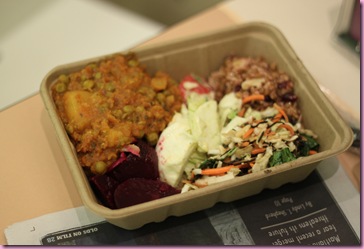 Madras curry on top of veggies, beets, miso slaw, arame slaw and Babylonian treasure salad
+ my weekly vegan chocolate chip cookie 😉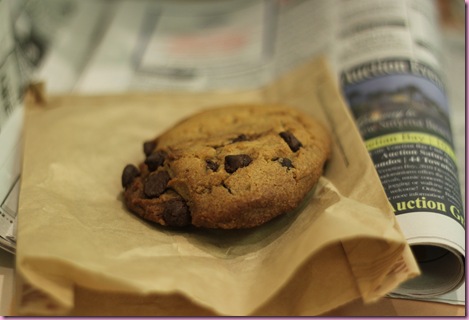 We came back to the casa and called it an early night.
The original plan was to run the Susan G. Komen Race for the Cure… but alas, I am a slacker and waited til the last minute to register and it was $40. A little pricey for a 5k and the drive was going to be about 40 minutes. My thoughts are if you're doing to drive longer than you'll be running- not worth it.
Instead….
we had a Puppy .5k 🙂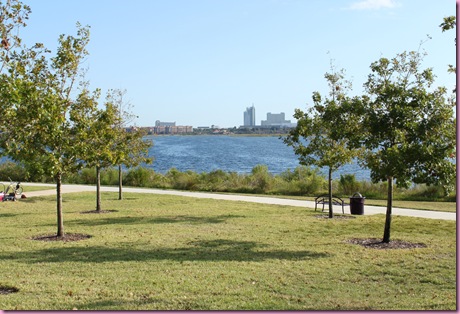 There were only two contestants,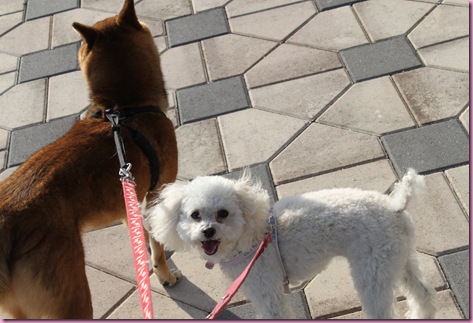 and one dog walker 😉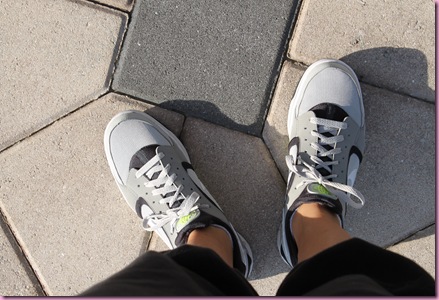 Viesa was very upset because her Garmin wasn't working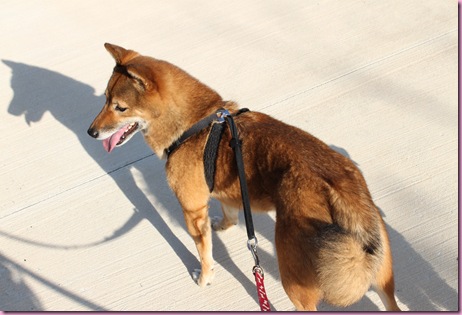 and Bella's iPod died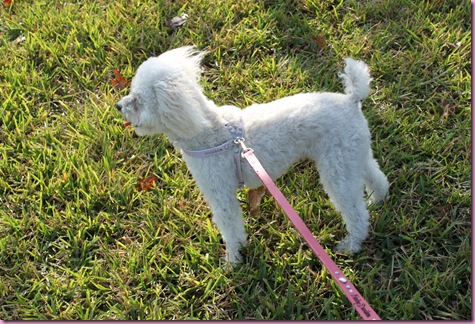 So they walked together and finished the .5k leash-to-leash.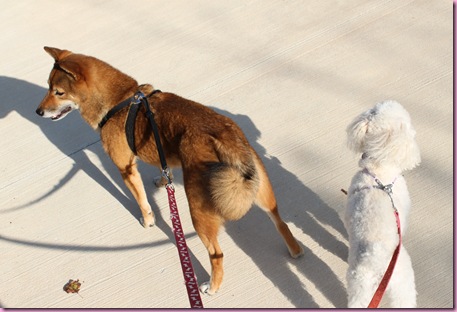 It was a low budget race, so instead of T-shirts, they handed out snacks 😉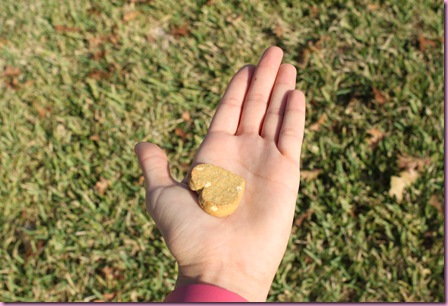 We came back to the casa, the puppers ate and crashed out, and I made some pumpkiny oats: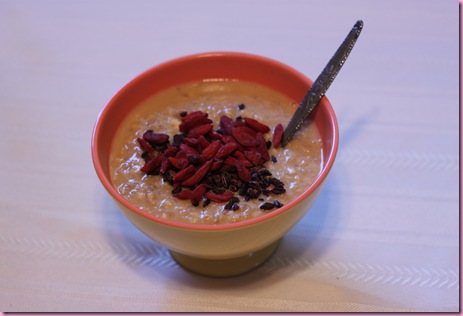 -1/2 C oats
-1/3 C pumpkin
-cinnamon, nutmeg, ginger, Stevia
-almond milk
–goji berries and cacao nibs
I'm OFF WORK TODAY!!! The plan was to go to Food and Wine Festival at Epcot, but no one in my fam can go, so let's see what other shenanigans I get into 😉
Have a great day <3
G$