I have no idea how to dress myself anymore.
Even though I've read a book on pregnancy fashion, it definitely doesn't make me an expert, and I'm just getting to the point where all of my clothes look weird on me. I have to find an entirely different way of putting things together and am still trying to figure it all out.
So as far as clothes go, I'm sticking to classics until I get a better understanding of what works right now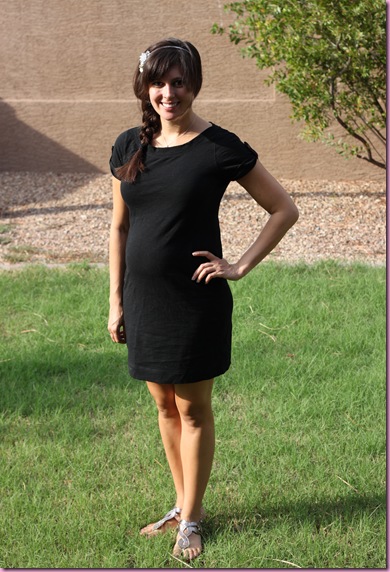 and focusing on the things that never fail to add major impact to an outfit: accessories and hair 🙂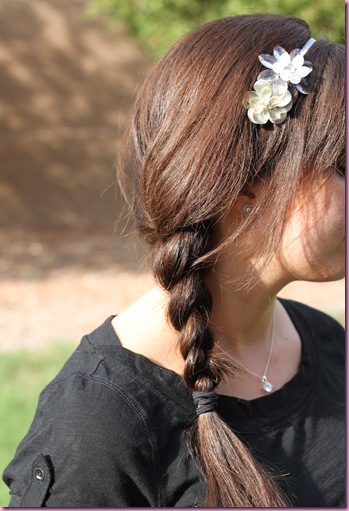 I'm loving the fishtail and messy side braid trend. Especially right now, since I'm in desperate need of a haircut.
You can wear a messy side braid, an elegant middle fishtail braid, one thin braid with the rest of your hair up or down, or two small braids from each side joined in the middle.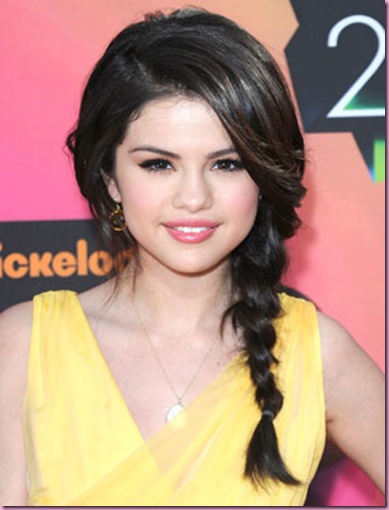 Source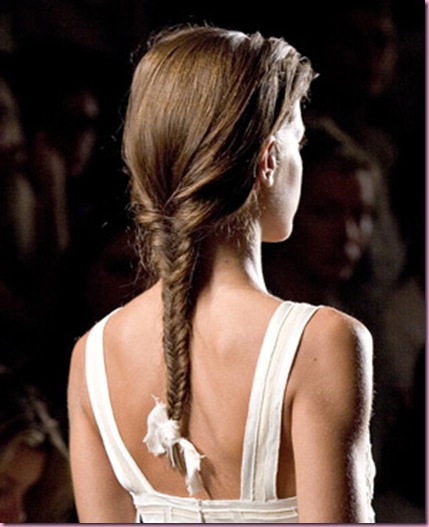 Source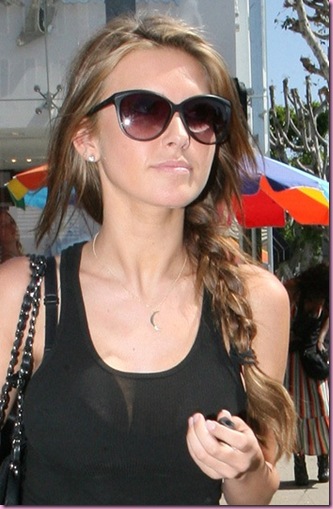 Source
Tricks:
You can do this with dry or damp hair
Use bobby pins to tame wild strands
Grad the bottom of the braid and scrunch up towards your head a few times for a messier look
How to fishtail:
The thing that makes fishtail braids different than regular braids is that for regular braids you use three strands and weave all three. For fishtails, you separate the hair into two sections, pick a tiny strand from one side and cross it over to the other, and repeat on the other side.
*Here's a great video* on how to fishtail your hair.
Are you rocking the braid trend? What's your favorite "I need a haircut and am trying to hide it" hairstyle? 😉