(The title of this post *should be* "Foul Sushi" but that didn't sound as nice, haha)
Hi guys! How are ya?? It's 8am and I've already taught bootcamp and done TurboFire today! Who am I?! 😉 (Not a morning person)
Last night, I made a double batch of macaroons to take to HLS- will be making more today and tomorrow.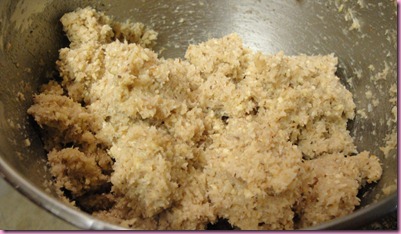 And met the girls at Ichiban since it was our friend Jayme's birthday.
I started with the standard soup and salad with ginger dressing: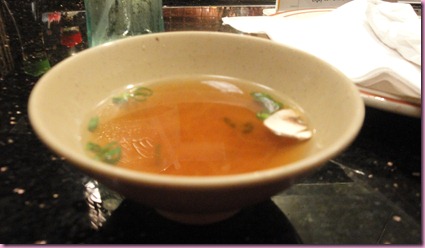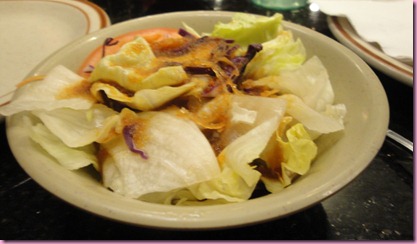 Got a seaweed salad: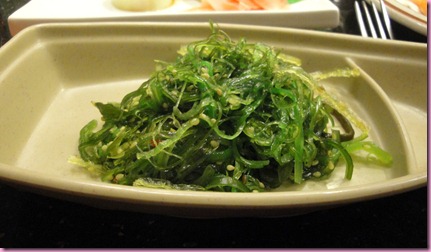 and a roll that was wrapped in cucumber and had a thousand (more like 4) different kinds of fish and avocado: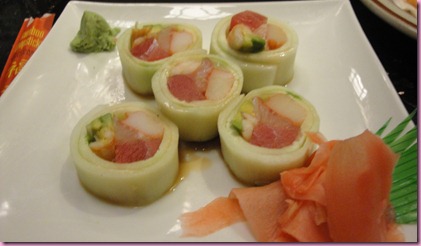 Of course, our friend Sus ordered the "Pineapple boat and birthday song" for Jayme 😀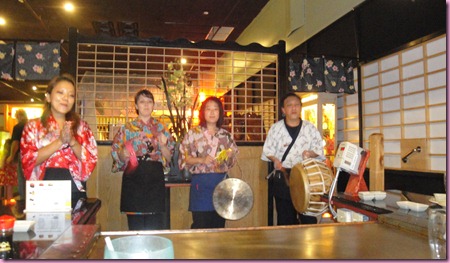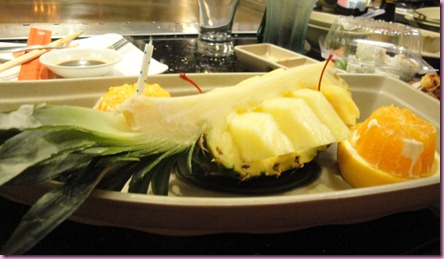 It was awesome.
I brought the pilot home a piece of Jayme's red velvet birthday cake… but the frosting off the top was missing. I have no idea what happened to it 😉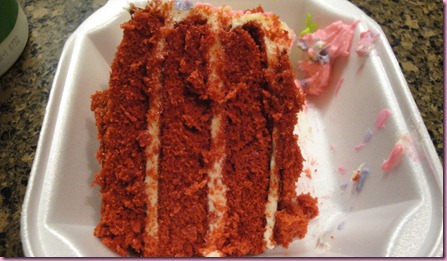 Heh heh.
I had a blasty hanging out with the girls, especially since the pilot was flying late. The bummer is that the beautiful cucumber roll was not so beautiful.. I was up all night not feelin' so dandy. I don't think I'll be having sushi again for a while after that one.
This morning, I taught bootcamp, Turbo-ed my face off, munched some bfast and am about to take Bella bootay to the groomer.
The rest of the day's looking like this:
-Get a memory card for the new camera so I can start playing with it!
-Hair appointment (deep conditioning treatment)
-Juice with Jeni
-Make more 'roons
-Wives' meeting
Hope you have a great day!
See ya soon <3
Gina
Upcoming: I was waiting until all of my friends and my boss knew what the dealio was, and now that everyone knows, I can post where I'm moving TOMORROW 😀 Any guesses?