Hi guys!
Look who got a haircut today….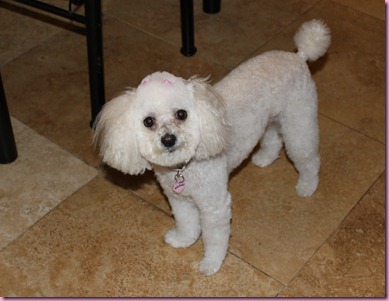 She now has a pom-pom tail, a pink bow, an I-just-came-from-the-beauty-shop swagger,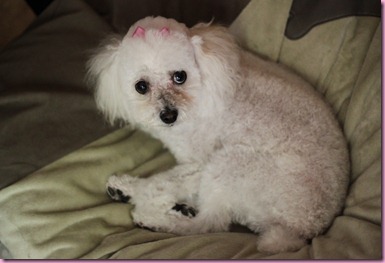 and the stink eye because I woke her up for a picture 😉
Today has been CUHRAZY. I didn't even take a nap after waking up before the sun to teach bootcamp this morning! I don't know who I am right now. Waking up before the pilot, no nap, I'm a different person today 😉
I dropped Bella boo off at the groomers,
got a deep conditioning treatment on my hair,
the lens for the new cam arrived in the mail,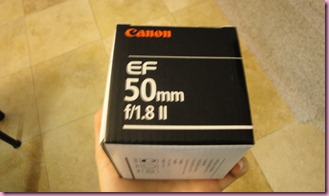 and I have no idea how to use it. I'm so stoked that Nicole is having a photo workshop at the Summit this weekend- I need help over here 😉
Fun with the cam: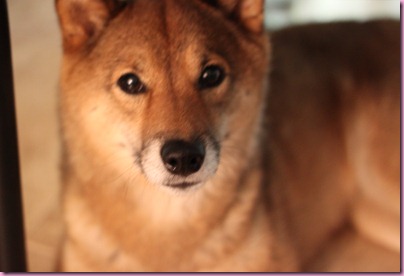 One of the funniest comments I've ever received said that every picture of Viesa looks like she's staring into your soul. The above pic pretty much epitomizes that, haha
Carob roons– my raw cacao powder hasn't arrived yet, so these aren't technically raw, but still verrryyyyy tasty 🙂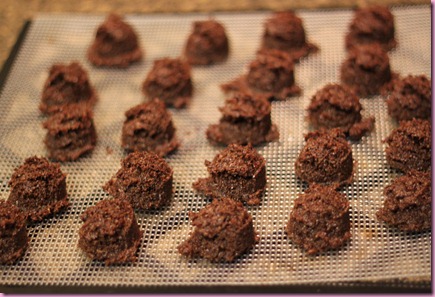 Lunch was a vegan version of my Perfect Protein Pancakes.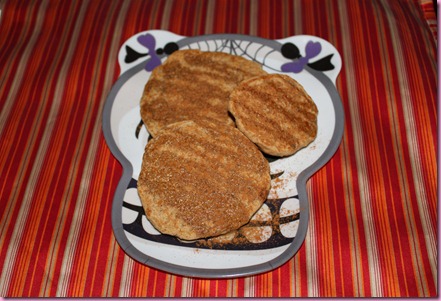 This version of the recipe is almost to the point where I can share it with ya'll – they were AMAZING!
+ a protein smoothie @ Main Squeeze with Jeni and Michele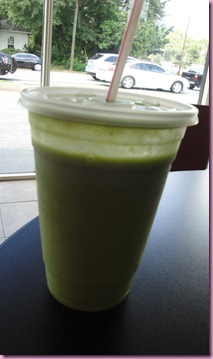 I'm off to work for a little while before the wives' meeting. Usually they're a lot of fun, but I've been dreading this one….
Hope you have a wonderful night! I'll see ya tomorrow with the news about where I'll be living this fall – some of you have already guessed it 😀
xoxo,
Gina
Something to do: Send me a review and pic of your favorite workout DVD (fitnessista at gmail dot com, subject: DVD Review)- I'll be doing a massive DVD review post on Thursday and would love to include some of your faves!
Today's Workout Jam: "Rocket" by Goldfrapp – fun for a warm-up song 😀