Hi friends! How is your August going so far? 🙂 Hope you've had a happy Monday!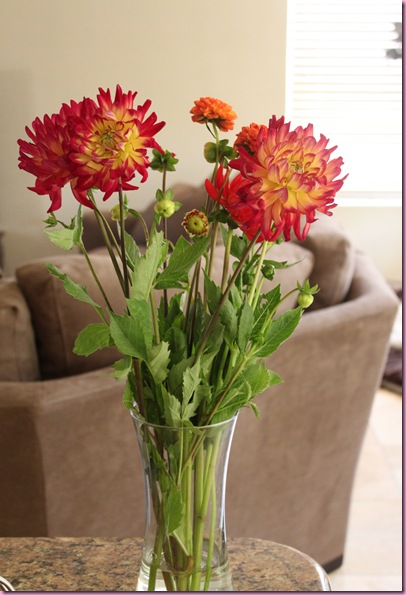 (Dahlias- so fun and different)
I started my day off with a beastly cardio workout –testing out the Schweaty August cardio workout!- and a breakfast cookie before heading to a checkup appt.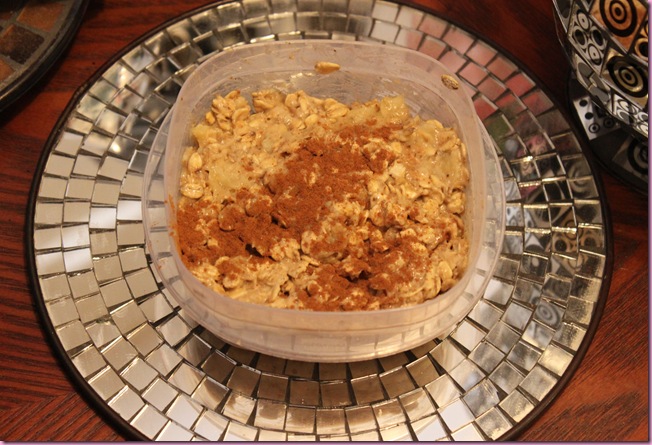 (Awesome thing about bfast cookies: I can keep them in my car or the gym locker to devour post-workout)
After the doc's, I stopped at TJs to get our groceries for the week.
Our pantry is no longer bare, and the fridge looks like people live here now 😉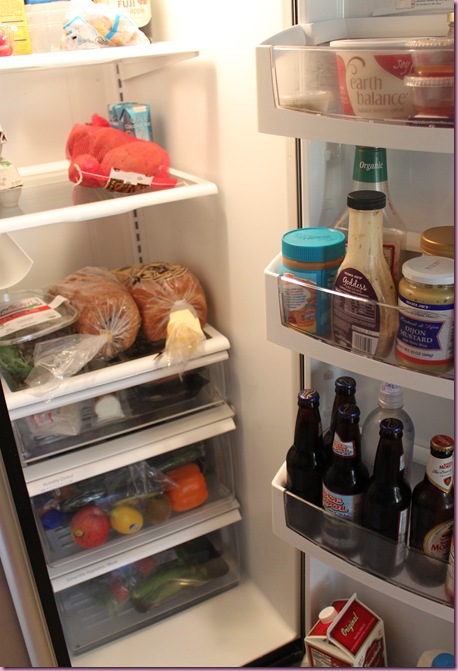 I've been having a crazy hankering for sushi lately, which I'm pretty sure is mostly due to the fact that I can't have any. Technically I can have California rolls, but to be real, I want a piece of raw salmon sashimi covered in wasabi. In the sushi spirit, I decided to make my favorite deconstructed sushi salad for lunch: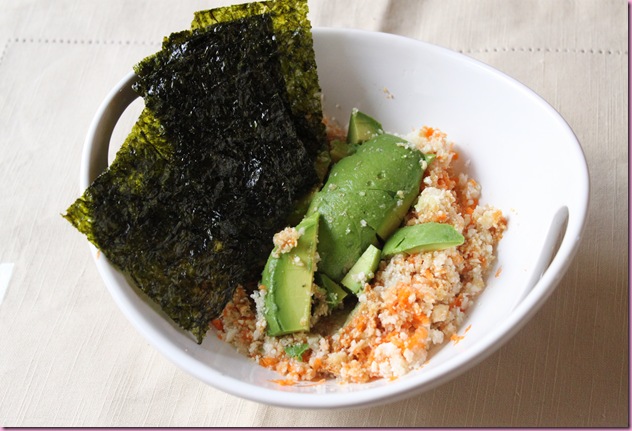 The star of the show: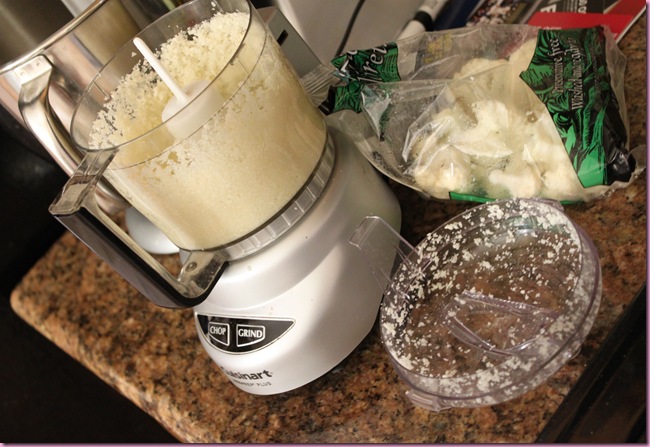 Cauliflower "rice"!
The only ingredient: cauliflower florets pulsed in the food processor to resemble rice. Just make sure to season it, or it will taste like death and sadness.
I flavored the rice with 2 grated carrots, lime juice, Nama Shoyu, cayenne and garlic. Then I topped it with 1/2 avocado and seaweed snacks, which I used to pinch up bits of cauliflower and 'cado. It was pretty mind-blowing 🙂 [You can also add tuna, cucumber, salmon, wasabi, or any of your favorite sushi fillings)
Some more recent eats: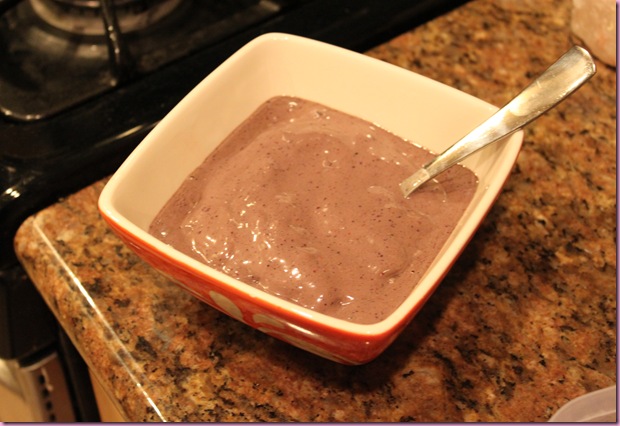 Protein ice cream (Sun Warrior, cacao powder, frozen organic berries, 1/2 frozen banana, almond milk, stevia)
and a new-to-me trail mix, which I busted into on the car ride home 🙂
Just almonds, cashews and chocolate. A trifecta of glory.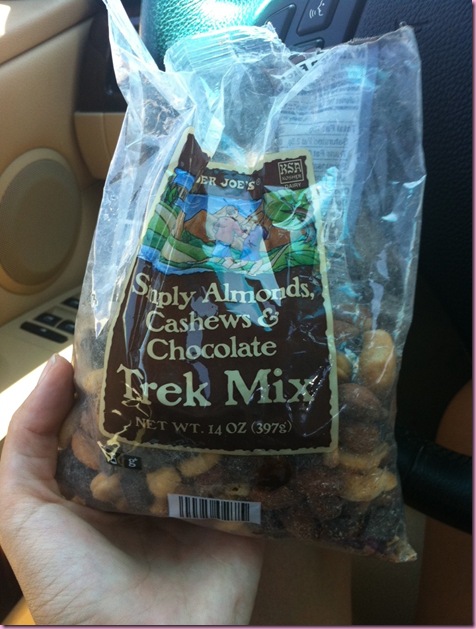 The Pilot just got home so we're gonna hang out and take Bell for a walk before dinner 🙂
See ya in the morning with a Reader's Request post!
xoxo
Gina
Something to talk about: One (or two) ingredient wonders! Cauliflower rice and banana soft serve come to mind, but are there any other ones I'm missing out on?
Something else to talk about: I'm so stoked ya'll liked the "10 Ways to Make August Awesome" post! I was trying to think of some examples of spring fitness events that would be fun ideas to register and start training for- any other ideas besides the Disney Princess Half?
Here are some that I found online:
26.2 with Donna, February 12 (Jacksonville Beach, FL)
Little Rock Half Marathon, March 4 (Arkansas)
Arizona Distance Classic Half Marathon, March 25 (here in Tucson!)
*If you know of any fun/well-organized races to look forward to in early 2012, please hit us up in the comments! You may help another reader find their next big race 🙂