I love the fact that being pregnant enables me to relate with different people than I would have before. It's fun to be a part of the "future" mom club and hear stories and advices from other women who have been through the whole shebang. But, on the other hand, it's another way for me to wonder if I'm *normal* or not.
I've already received a few comments on how I have a nice, full belly even though I'm only almost 18 weeks. It's just funny because before, I never got so many verbal observations on my appearance.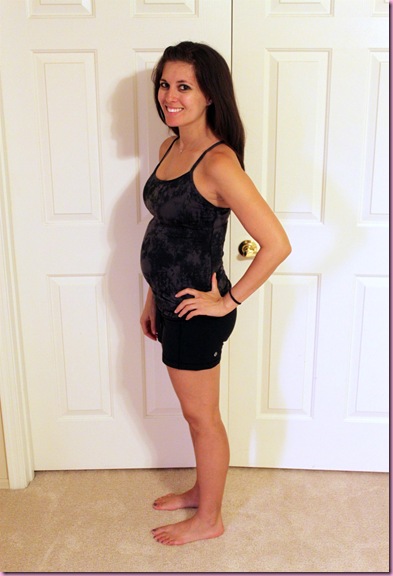 "Are you sure there's only one baby in there?!"
"Yes I'm sure, I've seen it, you punk" [Actually, I really say "Yes, I'm sure" *insert friendly chuckle]
Another thing I've wondered a little about is pregnancy weight gain- I don't own a scale, so the only time I know the actual number is when I have a check-up appointment or ultrasound. As I said before, it's the first time in my life that I've seen the scale creep up and actually been happy about it. It means that the baby's growing and I feel pretty fantastic. Of course, I still have the normal girly moments where I feel less than cute or kind of blah, for for the most part, I've been feeling good 🙂 My clothes still fit (jeans hurt to button them because they dig in right in the that-doesn't-feel-right spot, so I secure them with the hair tie button loop trick), and now that I'm back to my normal eats, things are all bueno up in here 🙂
And then, I got an email from Babycenter, which said:
"Are you gaining too much weight? Check with our weight tracker"
or something to that effect.
Of course I clicked the link, as I know that while gaining pregnancy weight is obviously encouraged, gaining too much can set you up for complications down the line.
I inputted my numbers and stats, and was a little surprised when this came up: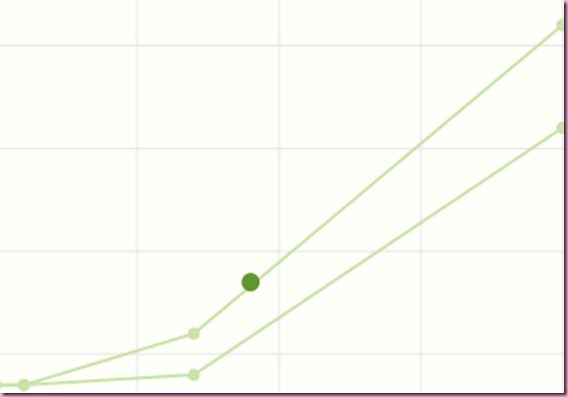 Just outside of the line that would be considered the "max" amount for how far along I am.
Today, I had a check-up appointment with the midwives, and while it's a giant pain to wait forever to be weighed, temp taken, blood pressure checked, ask questions, see ya later… hearing the baby's heartbeat is the best treat. It's pretty much the most amazing sound ever.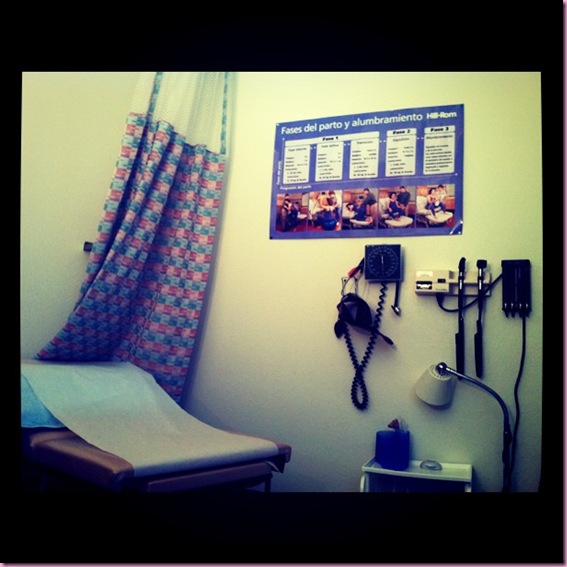 (I LOVE that the posters are all in Spanish)
At my appointment, I asked the midwife about the weight tracker results and she said that I was exactly where I should be, which was nice to be reassured of. She knows how active I am and that I eat well, and said that if they ever saw a problem they would let me know. I'm not going to play with the weight tracker anymore, because I figure as long as I feel great and the midwives say I'm where I should be, that's all that matters.
Also, it's just another reminder that every body is different and each woman responds to pregnancy differently. One of my friends is due a week before me, has a teeny little belly and has hardly gained any weight. I would never compare anything else with her, so I don't know why in my mind I was comparing my pregnancy weight gain to hers. It's silly, really.
The midwife also told me that I would be an excellent candidate for giving birth at the birth center, which is off-site from the hospital. I really, really originally had my heart set on a birth center birth, but Tom is not a fan, so we chose the hospital birth with midwives and a doula. He was worried that in case of an emergency, 3 minutes from the hospital is a LONG time (which is very true), so I agreed with him because I don't want him to have additional anxiety or worry. The midwife said that having a doula is definitely recommended for a hospital birth because during the birth, she may be in and out of the room because she could have 3 or 4 women in labor at the same time. Having a doula there as an advocate for me (as well as Tom!) will be really helpful.
We have our 20-week ultrasound at the end of next week… I can't wait to see the baby Zumba again 🙂