I have a not-so-secret for you: I love salads. They are so many possible ingredients, they're super filling, and an easy way to get in fruit and veggie servings. I prefer making them at home because restaurant salads are often sad, small and wilty. With at-home salads, you can control how sweet/savory/iceberg lettuce-free and beastly you'd like to make it. Even with all of the possible variety out there, I still tend to rotate between the same 4 or 5 salad combos.
What can I say? If it ain't broke, don't fix it, and I'm a creature of habit.
I still think it's fun to step out of the box every now and again, try out new flavor combinations (especially with the abundance of summer herbs!) and walk on the wild side.
Red pepper bowl?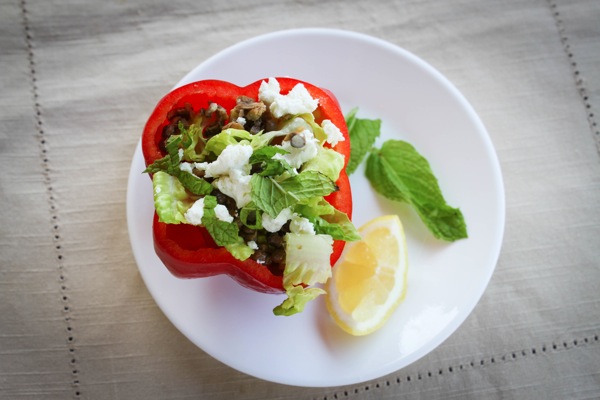 Wild side.
I'm pretty sure anything would be delicious (or at least super cute) in a red pepper bowl, but this salad was exactly what I wanted with today's lunchtime omelet. I figured that I'd eat the pepper in my salad anyway, so why not let it multi-purpose?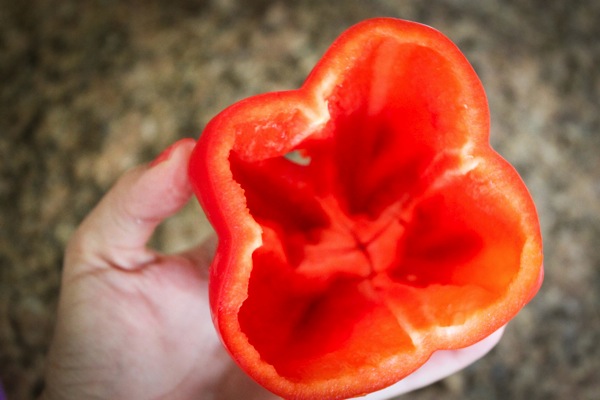 + lentils for satiety and protein, a fresh burst of lemon and mint, topped with goat cheese and parsley.
Here's what I did (for 1 serving):
-Cut up a head/stalk/thing of romaine (I like the crunchy side more than the leafy side), saving half for later
-Added 1/3 cup lentils (pre-steamed from Trader Joe's, but you could always use garbanzo beans instead)
-Made the dressing: juice of 1/2 lemon, 1 T olive oil, sea salt, pepper, pinch of stevia, 1/4 t chopped fresh mint
-Added the salad mix to the red pepper (just cut the bottom so it would lay flat), drizzled the dressing, topped with goat cheese and a little more mint.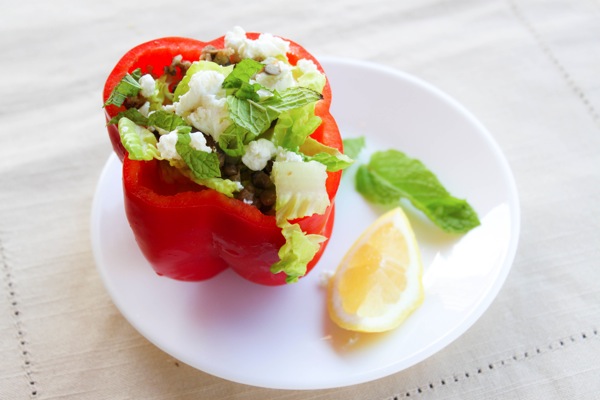 -Omelet on the side: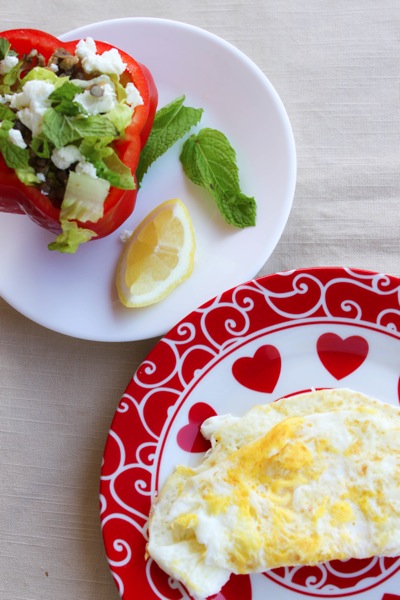 An awesome summer lunch. It would be a great idea for a party appetizer or side salad, too!
Now.. what else can I put in a red pepper bowl? Chicken salad, guacamole, hummus, brown rice and veggies… I may have created a monster.