The best part about consistency
I am partnering with the Invisalign® brand, but all opinions expressed are my own. Full disclosure.
My top fitness tip of all time is the importance of consistency, which personally took me a while to learn. Flashback to the days where I'd wander around the gym with a bewildered look on my face, do a few biceps curls, and leave out of sheer intimidation. I would start crazy diets and burn out. I'd temporarily commit to intense fitness regimens and the "Let's skip 'til tomorrow" excuses would begin. And finally, after lots of experimentation and discovering what I truly love, it became really easy to stick with it over the long haul. Not only did I enjoy it, but I started to see the cascade of benefits: increased energy, clearer skin, better sleep, and lean muscle. I was hooked. A fitness ball in motion stays in motion, so I always tell my clients to stick with it and do what they can each day, even if it's just a little bit.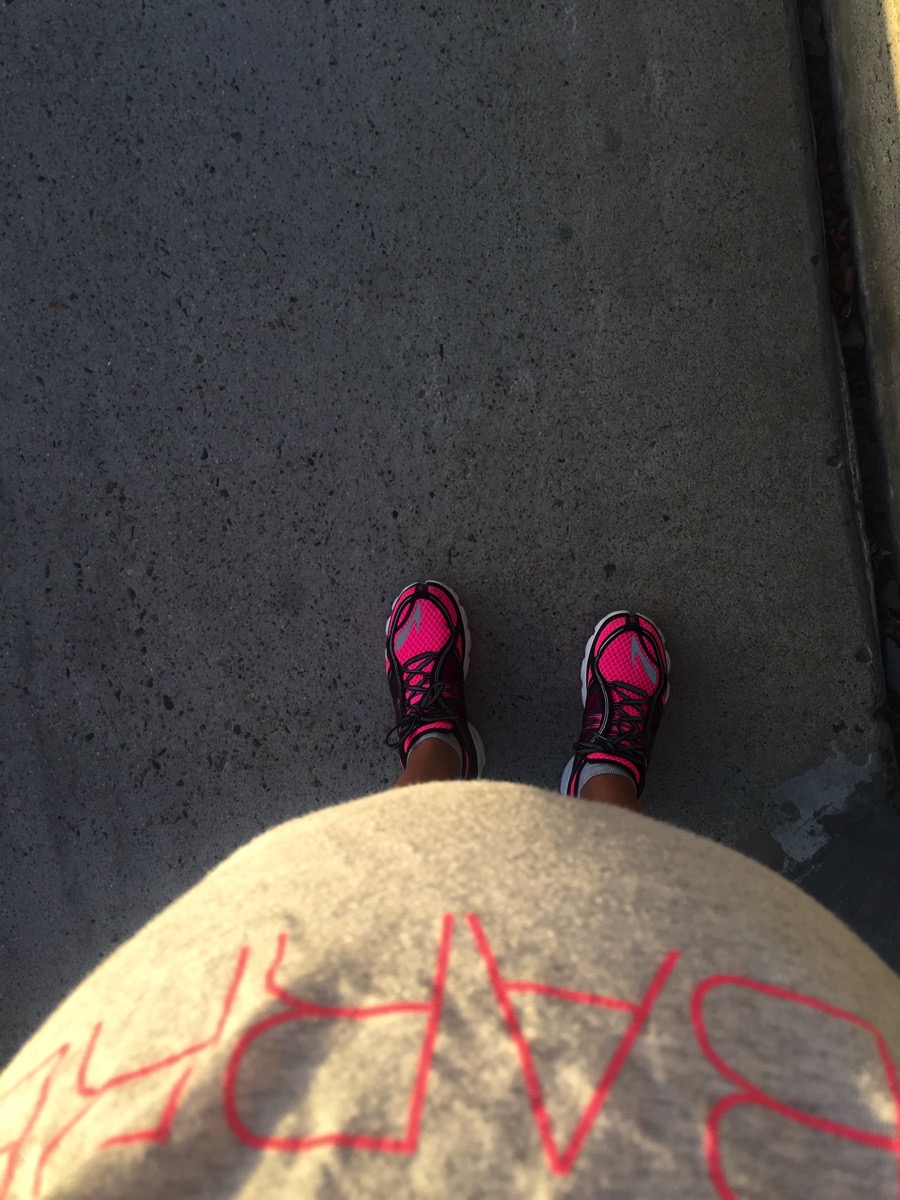 (Walking at Mission Bay)
The theme of consistency is so important in the health and fitness world. While we all have our unique goals across the spectrum (lose weight, increase lean muscle, a shiny new race PR, a fitness competition, healing an injury, etc), I think that many of us have the same end goal: to live a long and healthy life. When you are consistently active, you're working towards keeping your body a well-oiled machine that will hopefully last a little longer. 😉
The same goes for other positive health habits, including dental hygiene. Back in the day, I wasn't exactly a flossing champ (which is funny now because it feels SO good!). As a result, I had to get some cavities filled. Later on, I learned that my shifted teeth had caused some crowding, which can make cleaning and flossing more difficult and less effective.
This is something that I've noticed about my Invisalign® treatment: it's much easier to floss! Because there's actually a little space between my straightened teeth, flossing, brushing and water pik-ing seem to be much easier. During treatment, to make room for the teeth to shift, sometimes they're slightly filed down. At first, this freaked me out a little, but it's totally painless and takes 2 seconds. Since I had some of my lower teeth filed to adjust for the shifting teeth, instead of breaking floss in my mouth, it goes through easily now.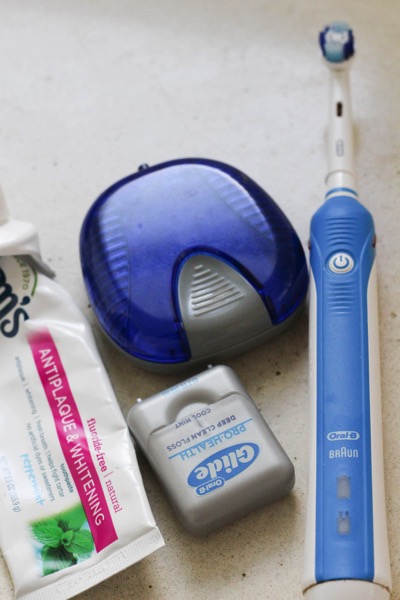 October is National Orthodontic Health month, and an awesome reminder to take care of your chompers. With my Invisalign clear aligners, I feel like I can properly clean everything because the aligners are easily removed. They can also have a positive impact on confidence, which can translate to taking care of yourself in other areas, too.
I can't believe I only have 4 months left of treatment! This is me rejoicing, since my first round of traditional braces was 5 YEARS. 5 years of metal mouth.
If you're interested in fixing your teeth with Invisalign clear aligners, click here.
Hope you have a wonderful day <3
xo
Gina