The Best Pumpkin Cornbread Recipe
(Vegan and gluten-free pumpkin cornbread! This post is sponsored through my partnership with Blue Diamond Almond Breeze.)
It can be difficult to think of an intro for a recipe when you're still in the process of eating and swooning over it. I thought about creating an air-tight defense for my arguably overeager use of canned pumpkin before fall's official arrival, but I realized it's not needed. Just try it, and I think you'll see things my way.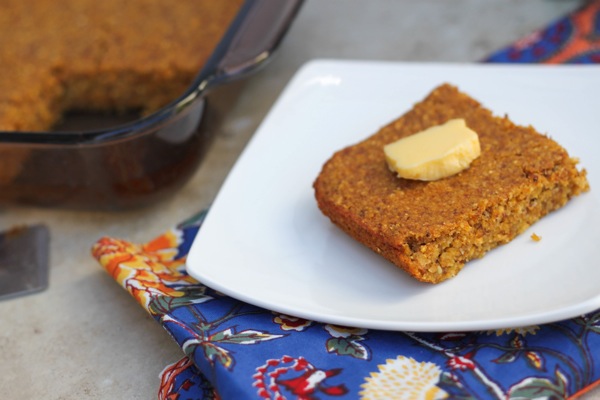 I thought we would need a go-to, make-along-with-everything-especially-simmering-chili-in-the-slow-cooker-on-a-cool-evening kind of side. This is the one!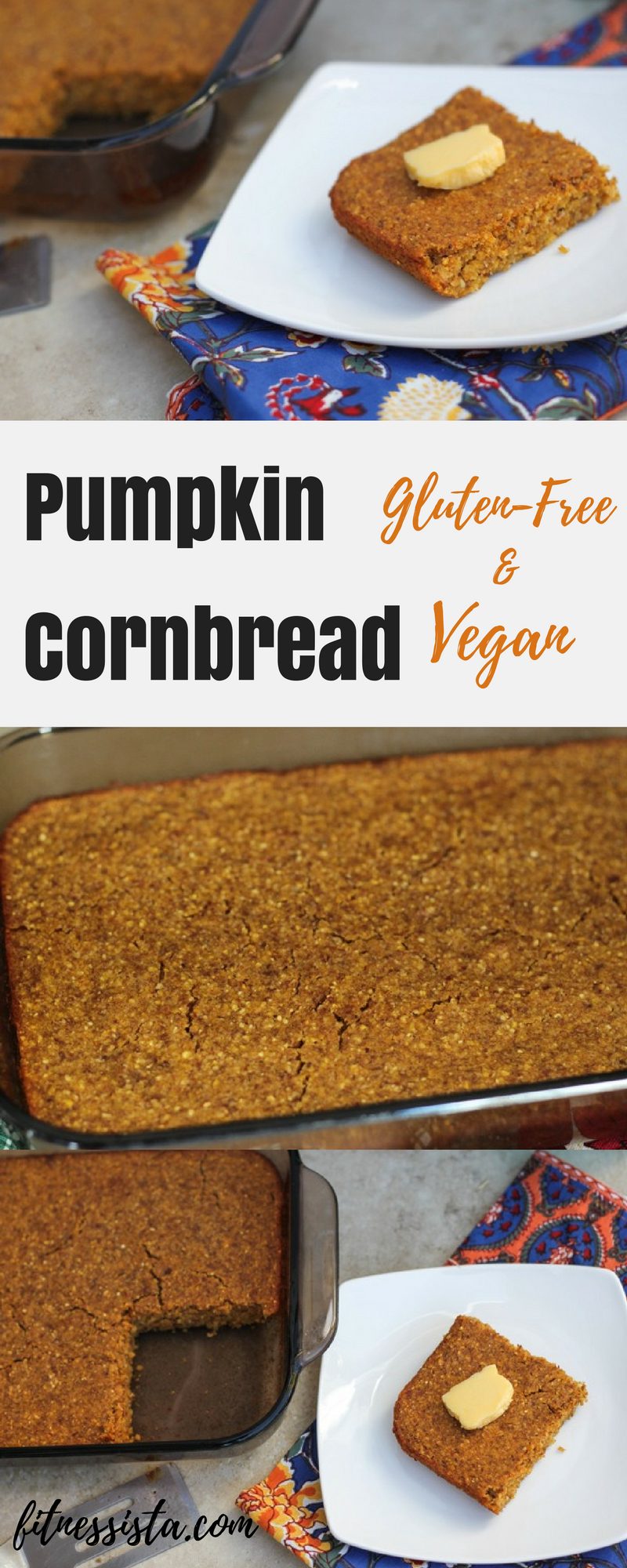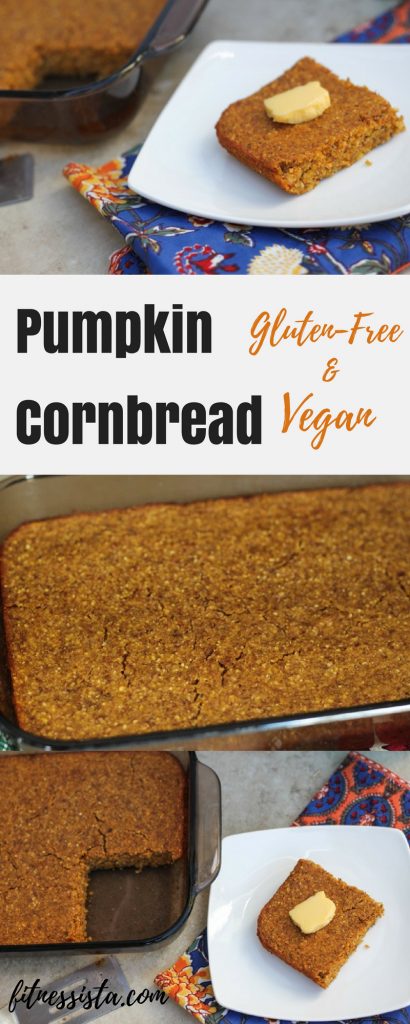 Vegan Pumpkin Cornbread Recipe
This recipe is gluten-free, vegan, and sweetened with brown sugar and honey. It has a light warmth from cinnamon, and the texture is from the pumpkin instead of added fats or oils.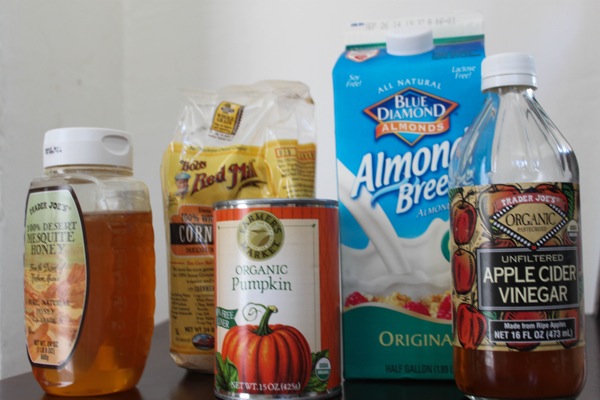 By adding a tablespoon of apple cider vinegar to the Almond Breeze, it transformed it into a tangy vegan buttermilk.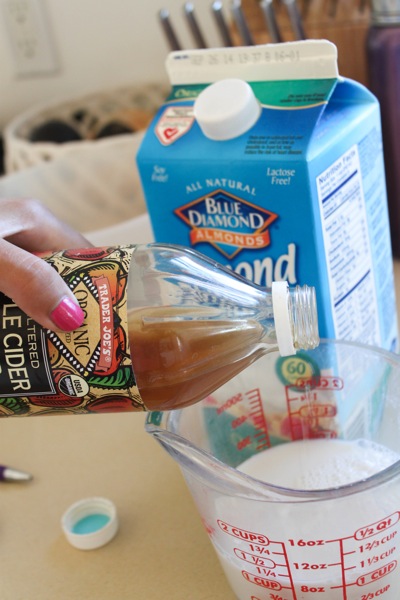 The batter took about 5 minutes to mix together,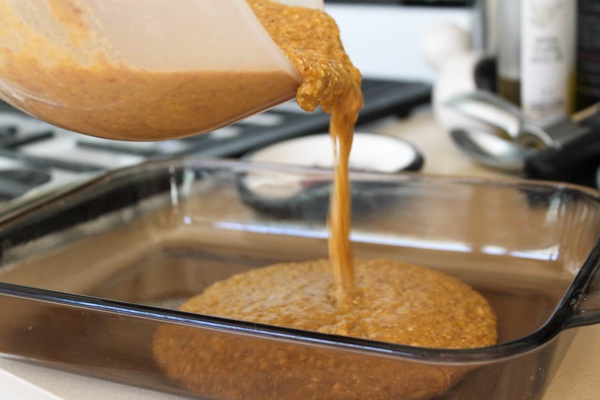 and 40 to bake until it was golden brown, and absolutely perfect with a little butter on top. (Vegan butter would be lovely, too.)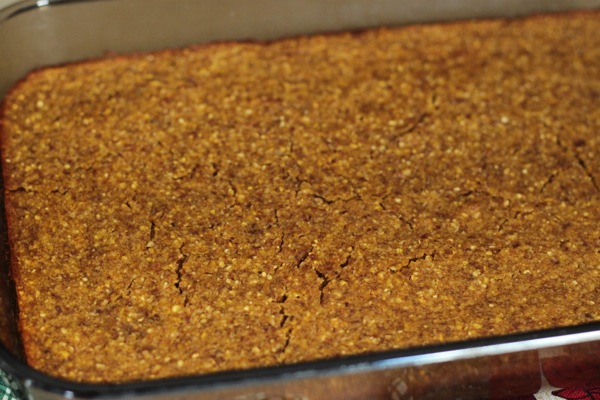 Even though I'm in no hurry for summer to leave, I'm definitely excited for a little more pumpkin around here 😉
Here's the recipe if you'd like to give it a try! <3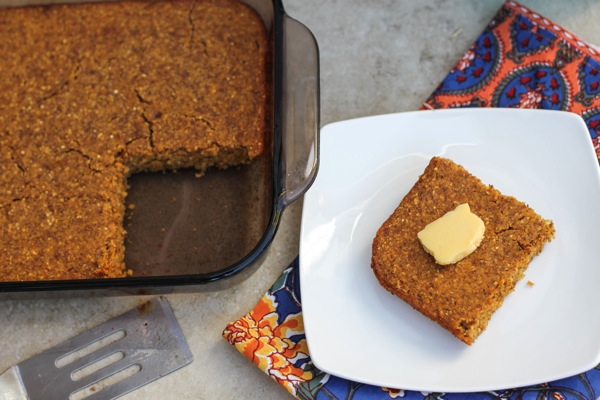 Vegan pumpkin cornbread
The "make with everything" side dish for fall. Gluten-free, lightly sweetened, and no added oils.
Total Time:

50

Yield:

6

1

x
1/2 cup

canned pumpkin puree

1/4 cup

brown sugar

1/4 cup

honey

1 cup

Almond Breeze unsweetened almond milk mixed with 1 tablespoon apple cider vinegar

1 teaspoon

cinnamon

1/2 teaspoon

baking sode

1 cup

cornmeal

1 1/3 cup

almond meal
pinch of sea salt
Instructions
1. Preheat the oven to 350 degrees and spray a 9×13 inch baking dish with olive oil or nonstick spray.
2. In a large bowl, combine the pumpkin, brown sugar, honey, almond milk mixture and cinnamon. Stir to combine.
3. In a separate bowl, whisk together the baking soda, cornmeal, almond meal, and salt.
4. Add the dry mixture to the wet mixture and stir until smooth and fully combined.
5. Pour the batter into the baking dish and bake for 38-40 minutes, until golden brown and set.
6. Allow to cool slightly before serving, if you can wait that long 🙂
Notes
Feel free to use any whole grain flour instead of the almond meal!
Some vegans include honey in their diet, while others choose to skip it. If you prefer to nix the sugar, try maple syrup instead.
This tastes even better the next day 🙂
More pumpkin recipes to try this fall:
Flourless Pumpkin Chocolate Chip Bars
xoxo
Gina
This post is sponsored through my partnership with Blue Diamond Almond Breeze, my favorite almond milk. As always, all opinions (and pumpkin obsessions) are my own.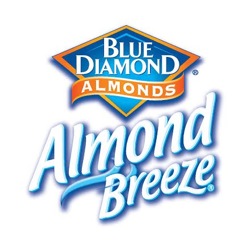 It's survey time! Earlier in the year, I asked my newsletter subscribers and Facebook friends for some feedback on the blog. I write this for all of you, so I'm always interested to hear more about what you'd like to see. Now that the revamp is mostly up (with a few tweaks here and there), I figured it would be a perfect time for a blog survey. This survey is in partnership with Almond Breeze, and I'm excited to learn about your preferences and requests for the blog. If you wouldn't mind taking a couple of minutes to answer, I would appreciate it so much. After you complete the survey, please let me know in the comments below. One lucky winner from the comments section will receive a $100 Visa gift card as a token of appreciation. xo