"Spin it to win it" playlist + SD adventures
Hi guys! How's your day treating you? We're enjoying a relaxing afternoon after a fun morning at the San Diego Zoo.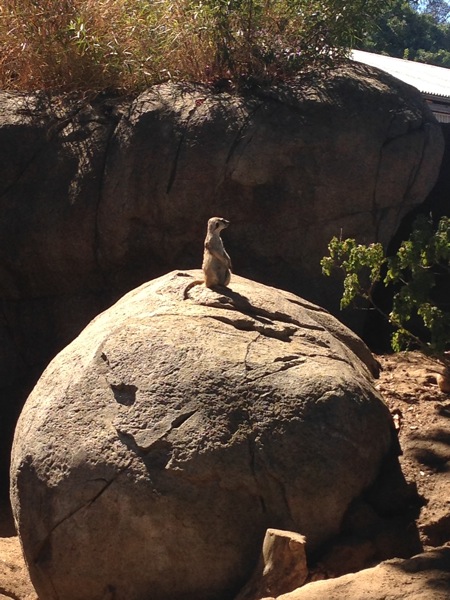 (Meerkats —> Lion King —> this honest trailer)
It's my MIL's first time in San Diego (and first time at the Pacific Ocean!) and we've been taking her to some of our favorite spots. High on the list: a beach morning and lunch at Hodad's.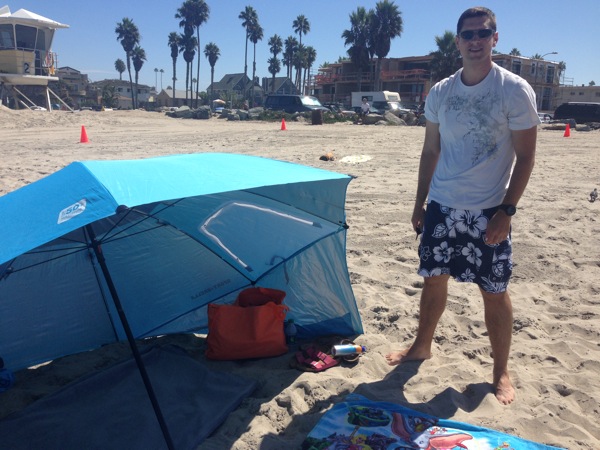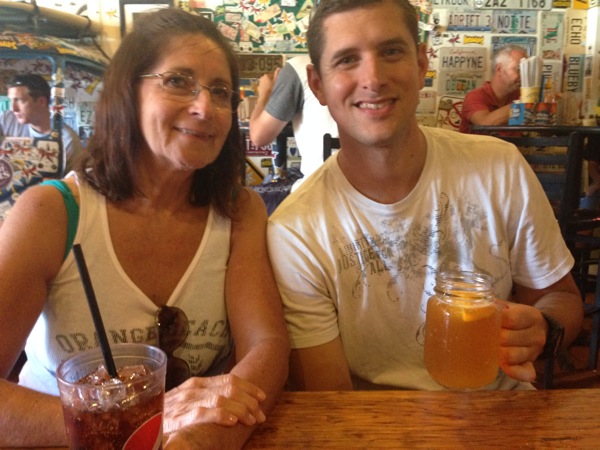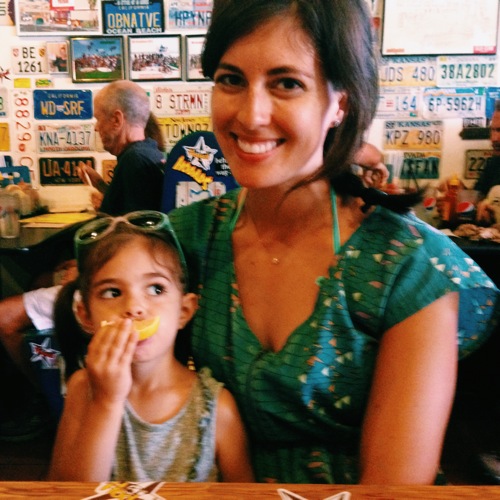 Hodad's is an incredible burger spot in Ocean Beach, and since it was featured on the Food Network, it's always packed. Usually there's a line wrapped around the building. The walls are adorned with license plates and surfboards, the staff is super chill and friendly, and they blast surf music like "Tequila" and Beach Boys while you happily stuff your face. The burgers will BLOW YOUR MIND. They also have veggie burgers, and wrapped in lettuce with all the sauces and toppings….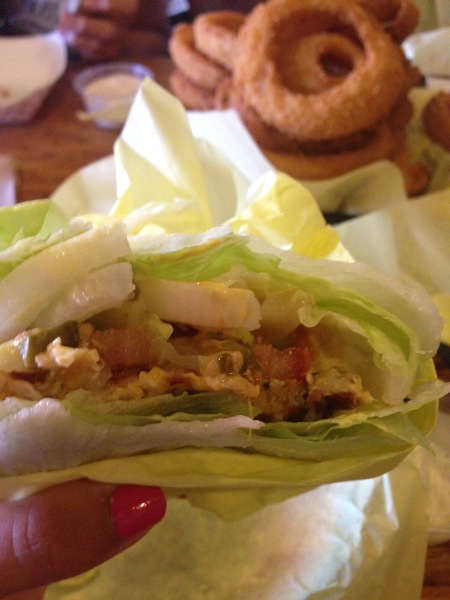 it's everything. Everryyyyyything.
(Also check out the "fring basket" in the background. Fries and onion rings! It's huge and glorious)
It was a little interesting walking around the zoo today after this week's teaching adventures. From Bodypump, to spin, to double barre classes last night, my legs are feeling the burn. I think they'll be happy to shake it out a little in Zumba tonight.
Here's my updated playlist after using some of Jeffrey Scott's suggestions. I went to Spotify and found Julz Arney (who is a powerhouse Equinox instructor) and got some great new song ideas from her, too. Here's what this week's playlist looked like: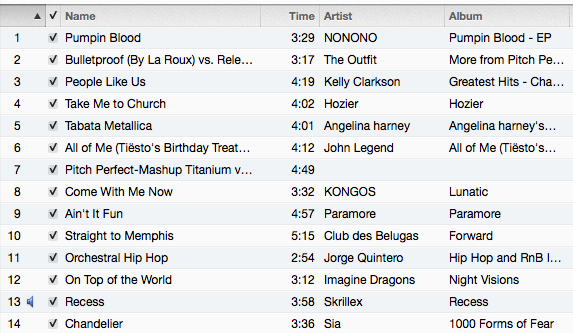 It was sweaty and glorious as usual. We have new heart rate screens in the club, and it was my first time wearing the instructor pod. They're a valuable tool to have in classes, especially when you're first learning how to gage your intensity level. I also like that they're optional; if you enjoy checking out your stats, you can use one, and if you'd prefer to skip it, NBD.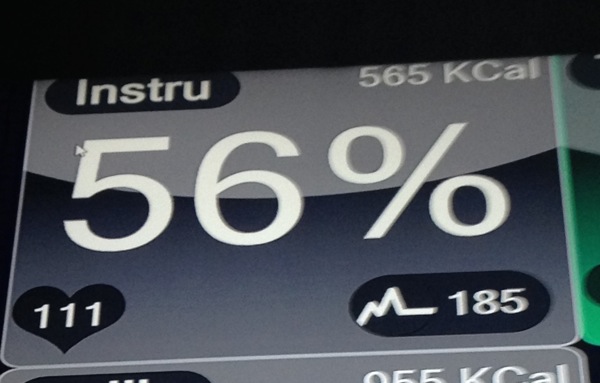 Hope you're having an awesome Wednesday! Newsletter subscribers, you'll be getting the September workout calendar this weekend <3 If you'd like to join in the fun, sign up at the top (under the header) or click the box when you leave a comment.
See ya in the morning!
xoxo
Gina