Hi friends! Happy Monday! I hope that those of you who are off today are enjoying some downtime and relaxing. I'm definitely thankful for an extra day off and a day to get my life together before we leave! The girls are playing hooky from school for a good reason and I'll share more info very soon. 🙂 
What did you do this weekend? I'd love to hear what you were up to. We ended up spending a lot of time with friends, lots of time outside, and quite a few fun activities. I didn't a lot of work done, and definitely didn't take a lot of pictures. Sometimes it feels good just to be and enjoy, ya know?
Friday morning, we met up with some friends and their kiddos to walk around the Botanical Gardens,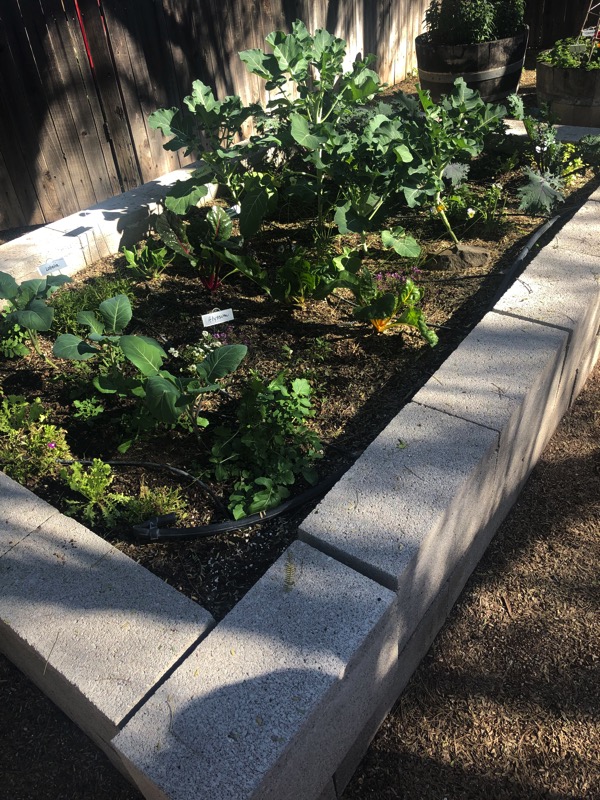 (this is my spring garden inspiration!)
and I had a Beautycounter video conference call. 
That night after gymnastics, we met up with another group of friends for our weekly pizza date, then hung out my mom's house for a little while. Saturday morning, I caught a Peloton class with Robin, and later that afternoon, madre and nana watched the girls while I went with a couple of girlfriends to the U of A game and out to eat.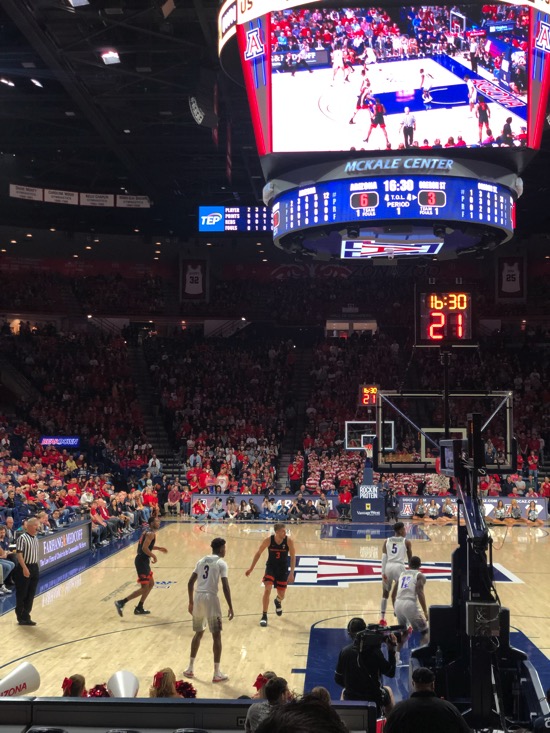 The Cats won (yesssssss) and we headed to Tito and Pep for dinner. It's one of the newer spots in town and the reviews are amazing, so I was excited to give a whirl. Kyle also said that "It was good" which is chef speak for "It's incredible" since he tends to be picky about restaurants. I mean he makes delicious works of art so you can't really blame the guy. Turns out you need a reservation for trendy places on a Saturday night (oops) so since a 2-hr wait wasn't in the cards, we ventured to Pastiche instead.
We ordered cocktails called the Hammer (with gin, cucumber, black pepper) and they were very fresh and delicious. My salmon was perfectly cooked, but as usual, the company was the best part of the meal. 😉
Sunday morning was Pancake Sunday, and after a couple of chores, we met some friends to see the Zoppe Family Circus at the Mercado downtown. The circus was very charming and old-timey. They didn't use a ton of flashing lights or crazy set changes. It was pure acts of talent, super strong acrobatics, and silly clowns. The girls all got a kick out of it.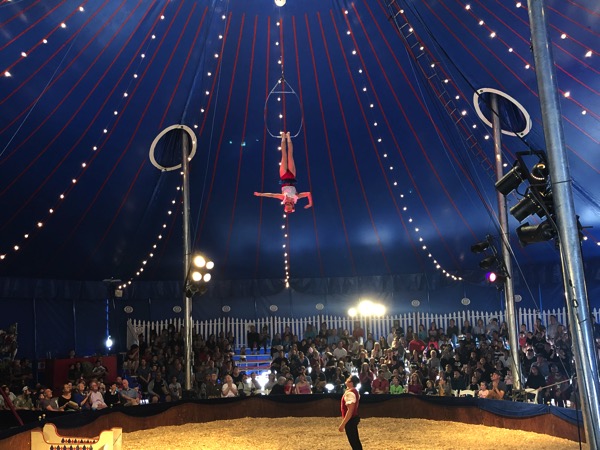 (I was singing, "The Greatest Show" in my head the.entire.time even though sadly there was no Hugh Jackman to be seen.)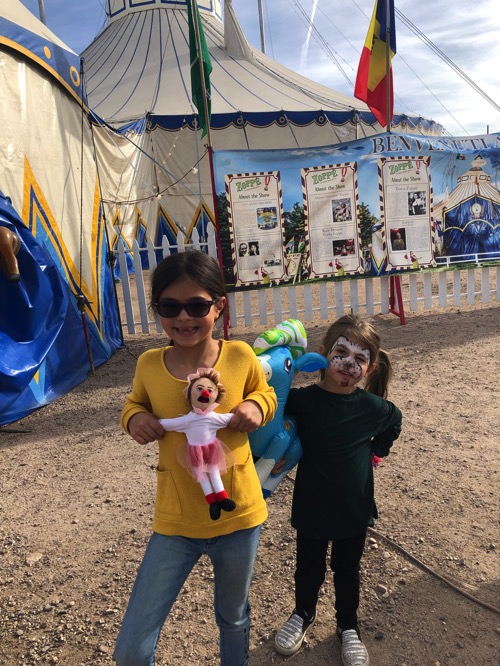 (Also Liv really, really wanted that creepy clown toy. I might casually hide it in the closet while we're sleeping, just to make sure it doesn't come to life and walk into my room.)
After the circus, we walked across the street to the courtyard and drank margaritas while the girls ran around and played. Not a bad way to spend a Sunday. 
The rest of the evening was chicken, veggies and pasta in the Instant Pot, church with the fam, and a late bedtime after enjoying the lunar eclipse. It was a low-key and lovely weekend, so I'm ready to spend today blitzing, catching up on work, and getting packed for our trip.
While I've got travel on the mind, I have a question for some mamas out there if you wouldn't mind helping me out. Later this spring, we're heading to Vancouver for a cruise. What do you do with car seats from the airport to the hotel? Do you bring your own? Is there a way to order a taxi that has carseats? Pretty much every time we travel we rent a car, but for a cruise, it doesn't really make sense. I'd love to hear any ideas!
Off to catch a strength training workout (I'm going to do this one) and then pack. I'll see ya in the am with my fitness predictions for 2019.
Have a wonderful day!
xo
Gina