Hi friends! Happy Friday! Hope you've had a wonderful week. What's going on this weekend? We have lots of fun planned with friends and I'm getting ready for next week's trip to Orlando! We have some adventures on the way, and I'll be sure to share all of the details.  I'd love to hear what you're up to this weekend. I'm looking forward to watching the Wildcats play, enjoying dinner with some friends, and taking the girls to see a show. 
Now it's time for the weekly Friday Faves party! This is where I share some of my favorite finds, wears, reads, and eats from the week. I can't wait to hear about what you're loving, too, so please shout out a fave in the comments below. <3
Random/life:
Last night, I met up with girlfriends for cocktails and dinner at Charro del Rey. It's a new seafood restaurant owned by their neighbor, Charro Steak. They source sustainable seafood and grassfed beef, and since so many options on the menu looked amazing, we ordered some different plates to share. We enjoyed the tableside Caesar salad, bacon-wrapped asparagus, oysters, ahi ceviche, and guacamole with chips. I ordered some kind of fresh and bubbly basil sangria creation and it was very lovely indeed. 
– Saw this little guy eating fruit from a barrel cactus during my run/walk in Sabino Canyon. She reminded me of our beloved deer friends in Valdosta.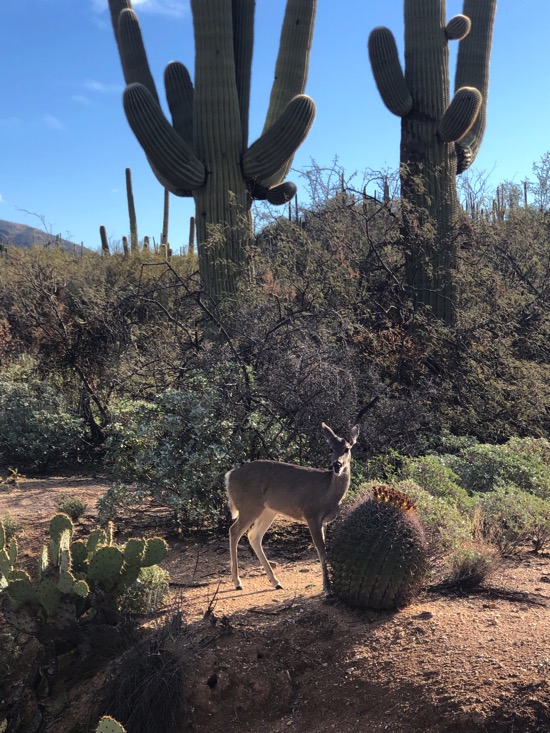 It was 60 degrees, the water was running through the canyon, and it was the perfect way to start the morning.
Beauty, fashion, and home:
– Our Avocado mattress. I mentioned in a previous post that our friends at Avocado offered to send us a new mattress for our master bedroom. While I liked the comfort of our old mattress, I wasn't super happy with the toxic materials that composed it. (I learned about it after researching a couple of years later, when I was really trying to overhaul our products and choose safer options.) I googled natural mattresses, came across Avocado's amazing reviews, and stored the info in my brain for when we were ready to purchase a safer mattress option. It was something I wanted to update fairly soon, especially since the girls end up in our bed so often.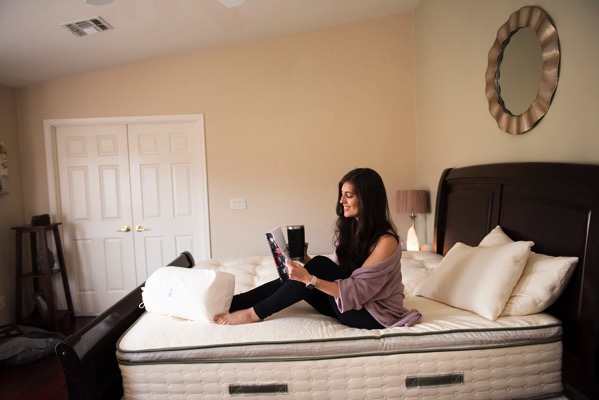 Then, I received an email from Avocado asking if I'd like to try out their natural latex mattress. It was total destiny. (Head's up: this post isn't sponsored. We received the mattress but I wasn't required to write about it or anything like that.) You guys. I can't even begin to tell you how well we've been sleeping since it arrived. It's even more comfortable than our old mattress (and isn't coated in the same hot fabric) and during winter break, we went from sleeping until 8 or 8:30 until 9:30 or 10 some mornings. (Yes, it was REALLY hard to start waking up again early when school was back in session!)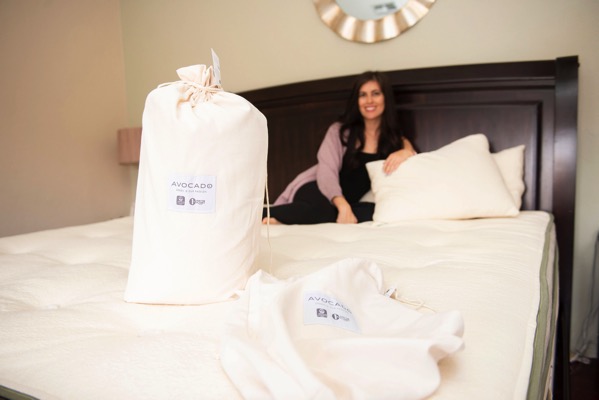 Avocado mattresses are made from natural sustainable latex, and don't contain any toxic industrial chemicals or petroleum-based polyurethane foams. They're inherently resistant to mold, bacteria, and mildew, and act as a natural barrier to dust mites. The covers are made out of organic cotton, and the mattress is so comfortable and dreamy. You can read all about it and check out the incredible reviews here. We got the pillowtop mattress and I can't recommend it enough. All of the reviews on the site speak the truth. It's the best bed in our house.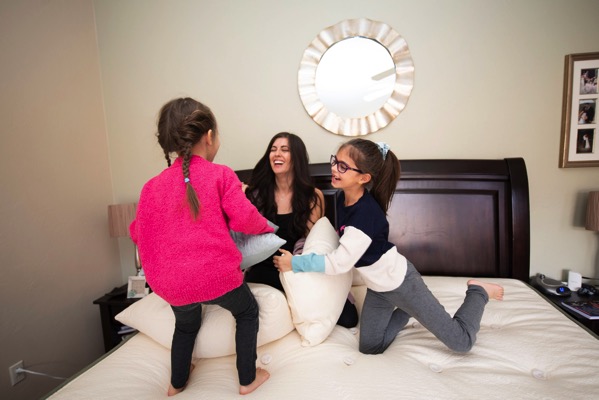 I also sleep better knowing the girls are curled up next to me on a mattress that's made with safer materials. 
– Party nail. I feel like maybe the concept of a "party nail" is old (?) but something about it makes me oddly happy. I got the dip nails done again and picked out a taupe nude color and a soft glittery pink for my ring finger.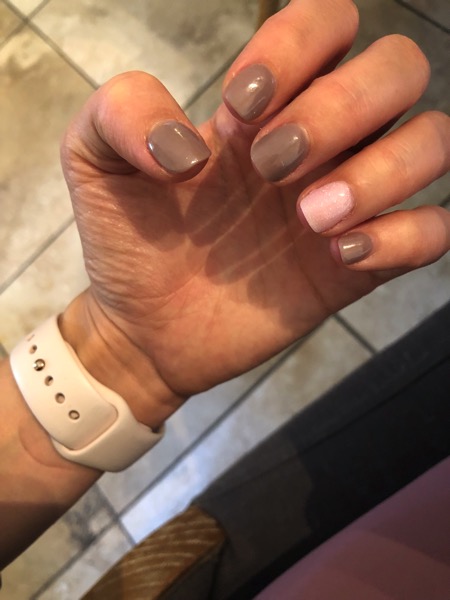 – COUNTERMAN is here! I'm so excited about this line and ordered a Shave Regimen for the Pilot to try out. (He literally uses nothing on his face. Back in the day, if he was lounging and watching TV, I'd ambush him and put some serum on his dehydrated skin.) I feel like skincare is an afterthought for a lot of guys, and it's so amazing to have a line available with safe ingredients in awesome packaging.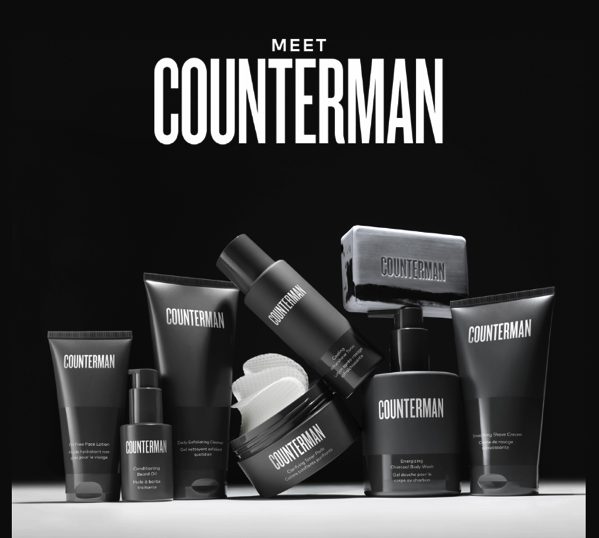 They're also doing a free gift right now! If you order any of the regimens, you get to choose a free gift:
1) Overnight Resurfacing Peel – Deluxe Travel Size 20ml, ($45 value)
2) Cleansing Balm – Deluxe Travel Size 30ml, ($45 value)
3) No. 3 Balancing Charcoal Facial Mask – Deluxe Travel Size 30ml ($30 value and only available as free gift, not individual sale)
(I got the free travel peel since the peel is my #1 favorite product)
– My efforts to Konmari everything in the house after watching Marie Kondo's show on Netflix. I wish I had a before picture of the closet – ok no I don't haha – but now the drawers are so organized. It's made life feel less stressful knowing where are of our clothes are instead of trying to scavenger hunt for everything. 
And now that I've gotten everything organized and the weather has been warm and gorgeous, I've been scoping out clothes for spring. This is exactly how I get into these predicaments. (Ugh but just look at this dress, these slides, and this swimsuit.)
Read, watch, listen:
This ranking of men from Sex and the City even though I disagree with a few. I feel like Mr. Big should move down to #2 (I love him and deleted that part in my brain where he stood Carrie up at the alter. It was a pretty garbage thing to do but I can't help myself.)
New episode up on the podcast here! We're chatting all about meal planning hacks. 
10 beautiful reader comments on parenting.
The best thing I read on the internet this week.
My latest post for WebMD is here with my favorite postpartum core exercises.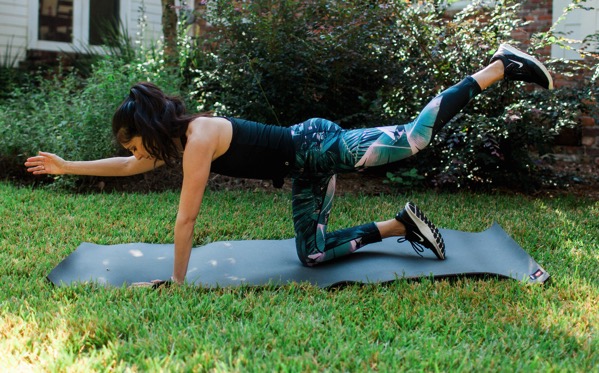 Fitness + eats:
– I've had a blast doing fitness consultation calls this week! I've been brainstorming ideas on how I can help and serve more people here on the blog, so it's something I'd like to continue to do this year: consultation calls each month. We can chat about your fitness routine, your weekly training split, some ideas to make your workouts more effective, and answer any fitness-y questions you have. YAY. I'll likely create an online sign-up so if you're interested, you can browse some times and we can book the calls from there.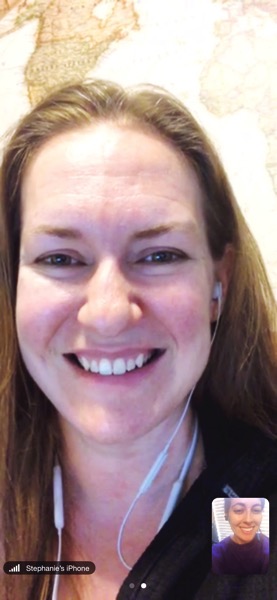 (Chatted with two reader friends this week: Stephanie and Gina!)
– The power protein bowl from Nekter. I got this one with plant-based protein and gluten-free granola. It was the perfect post-workout snack!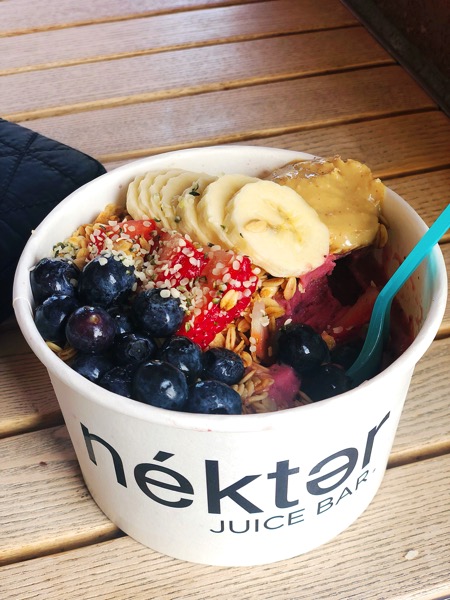 – This red pepper cashew pasta looks amazing.
– Try out this cardio barre workout.
– Can't wait to try these grain-free overnight oats.
I hope you have a happy Friday, friends. What's something that's making you smile today?
xo
Gina