Tina: 4 gluten-free cookie recipes you'll love
Hi friends! I'm on a little vacay, but I'll be back soon and have some fun things planned for the blog while I'm away. Today's guest post is from my friend Tina, whom I've been able to hang out with quite a few times. If you haven't checked out her blog before, it's one of my faves. She blog about CrossFit workouts, quick recipes, and her adorable pug, Murphy. 🙂 Hope you enjoy her post with some amazing gluten-free cookie recipes!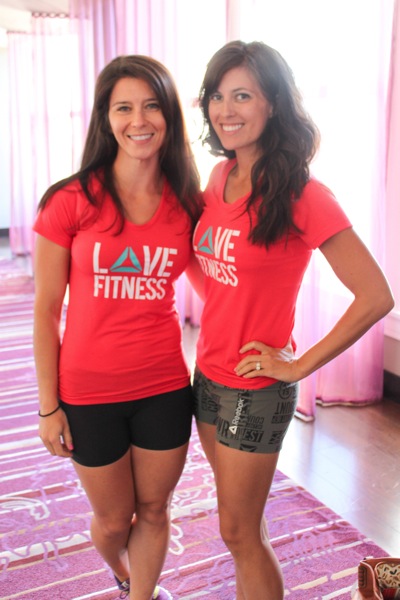 Hi! My name is Tina, and I blog over at Carrots 'N' Cake!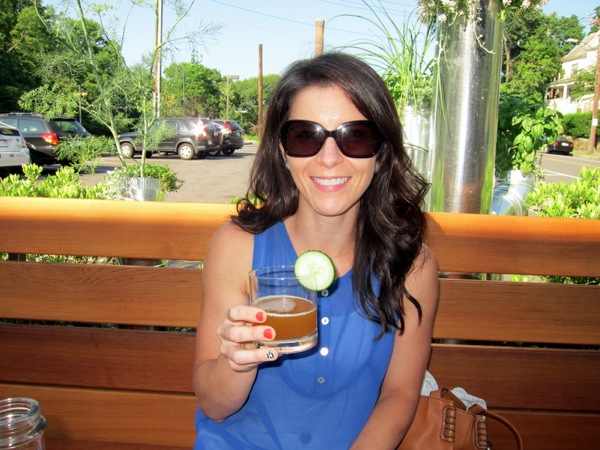 Carrots 'N' Cake is where I share my love for healthy living by sharing meal ideas, recipes and workouts (and, ok, photos of my dog). While I try to pack the most nutrients possible into each meal, I have a number of favorite foods that are not necessarily "healthy," but are still delicious and fun to eat. If eaten in moderation, I believe that the "bad" foods can be part of a well-balanced diet. With that said, here are four of my favorite gluten-free cookie recipes. They're so delicious, you won't even know they're missing gluten!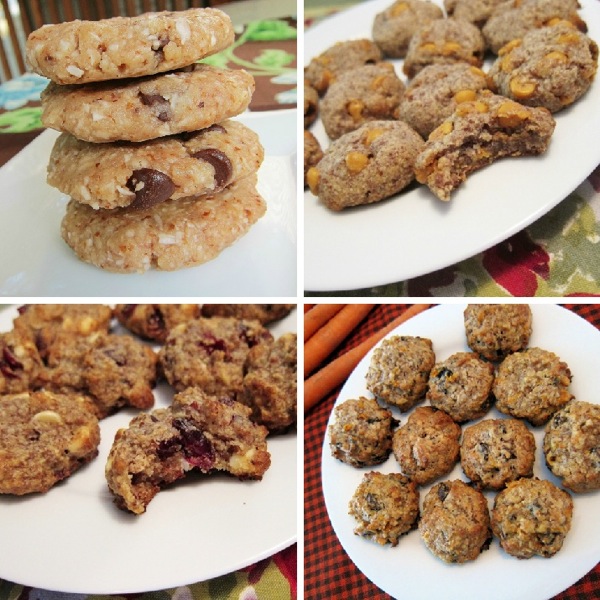 Clockwise from left:
No-Bake Almond Joy Cookies: I love these cookies so much! The combination of flavors reminds me of an Almond Joy candy bar.
Gluten-free Butterscotch Chip Cookies: Instead of refined flour and white sugar, these cookies are made with gluten-free almond flour and naturally sweet coconut oil and maple syrup. Of course, the butterscotch chips aren't the most nutritious ingredient, but they're worth every calorie when it comes to a splurge!
Gluten-Free Cranberry White Chocolate Chip Cookies: These cookies combine white chocolate chips with dried cranberries, honey, and almond flour for a seriously delectable treat. They're some of the best gluten-free cookies I've ever eaten!
Gluten-free Carrot Cake Cookies: I love carrot cake, so I created this lighter, portion-friendly version. These cookies are soft and fluffy with raisins, walnuts, and shredded coconut just like a real piece of carrot cake.
A huge thank you to Gina for letting me guest post while she's away. I hope to see you over on Carrots 'N' Cake sometime! You can also find me on Health.com as well as Twitter, Instagram, and Pinterest.