Trader Joe's copycat cookie butter (gluten-free)
Dear Trader Joe's,
I'm already addicted to your nut butters. I take a daily almond butter dip no matter what, and I don't understand why you needed to come out with all of the crazy combos that I have to try.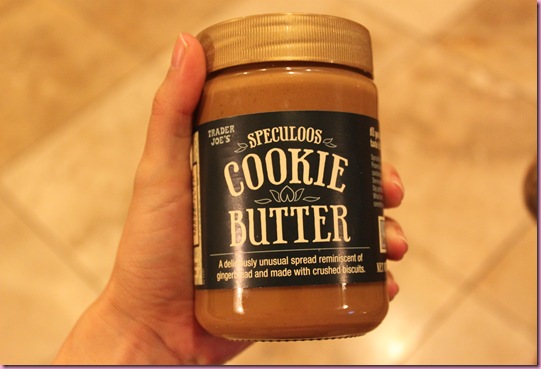 And I guess you came out with a chocolate almond butter, too? Well, that sounds like the devil…. and I can't wait to pick some up.
The cookie butter jar sits in the pantry, and I stare at it longingly because of the gluten content, and may drool a little while the Pilot spreads it onto toast. Supreme nut butter envy over here.
So what's a girl to do?
Break her mini chopper attempting to make her own.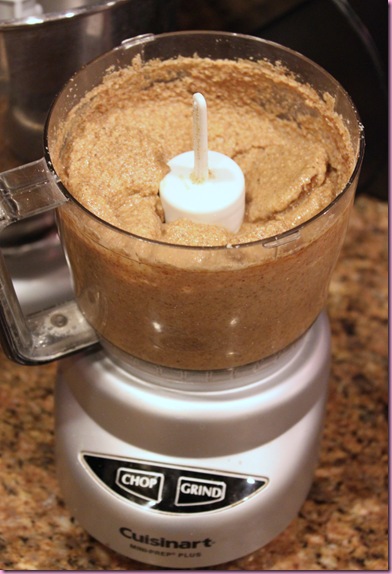 100% worth it 🙂
______________________________________________________________________________________________
Homemade Cookie Butter

GF, Vegan

Ingredients:

-1.5 cups gluten-free gingersnaps, crushed

-2 cups almonds (cashews would be lovely, too), toasted <—a trick I learned from my friend Ashley

-1 t cinnamon

-1 T olive oil

-hefty pinch of sea salt

-1 t vanilla

-Liquid sweetener of choice, if desired. With the cookies, I didn't think it needed much, so I added a little maple syrup

1.) After the nuts have cooled (about 10 minutes), start to process them in a food processor or the Vitamix. It will take about 10 minutes or so to get a creamy, nut buttery consistency, so try to be patient- it's worth the wait.

If your food processor starts to feel warm, let it cool down before continuing to process. This is where I failed- patience is not my virtue. [Vitamix tip: if your Vitamix overheats, put the base in the fridge- it will cool it down much faster]

2.) After you have a smooth consistency, add the cookie crumbles, oil, cinnamon, vanilla, salt and sweetener (if you'd like). Blend well.

3.) Transfer to a jar (this would make an amazing little gift!), and eat whatever's left in the food processor with a giant, goofy smile on your face.

Perfect:

As a waffle, pancake or oatmeal topping

Snack with berries for dipping

On a spoon
What's your all-time favorite nut butter? Or are you not a fan?