Total body Circuit Workout (and video)
This is a total body circuit workout you can do anywhere! All you need is a pair of dumbbells and a mat. As always, talk with a doctor before making any fitness or nutrition changes. Watch my friend Katie in the video for prenatal, postpartum, and low-impact modifications.
Hi friends! This is the first official workout for Summer Shape Up. (Yesterday was an off day, so I hope you're ready to crush it today!) This is one of my favorite workouts I've put together for the blog… which says a lot since I've created quite a few in the last 11 years. It's extremely balanced, hits every muscle group, and has you breaking a serious sweat. I hope you love this one! Even if you're not participating in the Shape Up, try it out this week on a total body training day, or pin it for the next time you need some workout inspiration.
Here's what the workout looks like: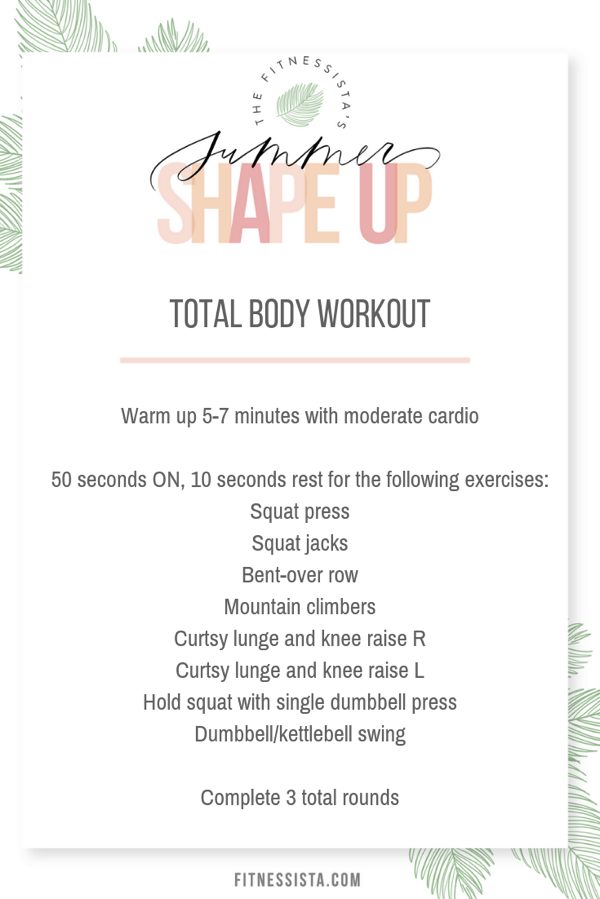 And the full follow-along video:
Video: Grant Hunker
Workout buddies: Katie, Meredith, Renée
Studio: Animas Tucson
Please leave a comment below after you give it a try, or tag us in your sweaty workout pics! @fitnessista @emilyfieldrd #summershapeup
Let's do it!
xo
Gina