Now that my Portland recaps are over, it's back to "real life" blogging for this girl. My little trip was a lot of fun and so very relaxing. It was positively luxurious to be able to get dressed without putting on a one-woman "Twinkle, twinkle" show, ahem, go to the ladies' room solo, and sleeeeeeeeeeep, glorious sleep. As relaxing as it was, it feels amazing to be back home with the people I love so much. Monday morning, while making breakfast as Liv sat singing in her high chair, I thought to myself, "This is the good stuff."
We hopped right back into our routine of hanging out together, play dates and music class, and it's also been great to be back in the kitchen. Going on vacation always motivates me to try new things, and thanks to Kure Juice Bar, I've been on a huge juice and smoothie kick. No one seems to mind 😉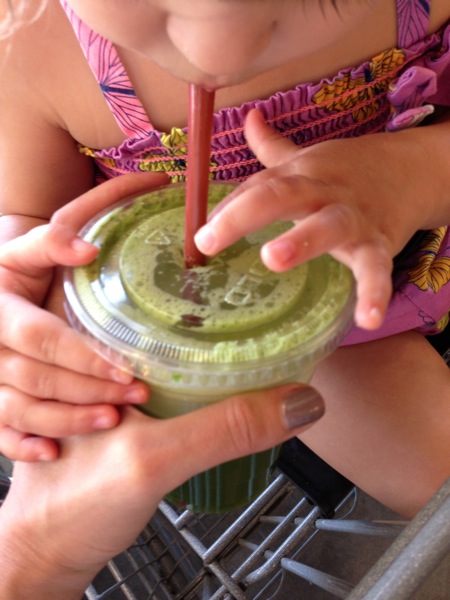 I've also been enjoying these drinks we picked up at Costco before I left: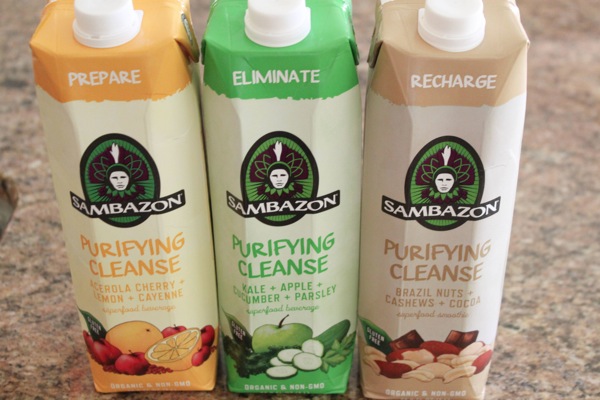 While I love the nutrients and combos of store-bought "cleanse" drinks, the price sends me running to my own juicer to make my own. ($12 for one juice? I can't do it.) The three-pack was $14.99 at Costco, and while it's not cold-pressed, it's a delicious way to sneak in some extra vitamins. I've been drinking tons of juice (the lemon flavor is gone and the brazil nut one is like a dessert), eating egg burritos, Paleo PB&J on homemade bread, voluptuous salads, and making real dinners.
For a while, I've been prepping our dinner while I make Liv's lunch — it works out fairly well. I do whatever I can in advance, so when the Pilot is home, we just need to cook it; everything is already prepped and ready.
A quick and healthy risotto: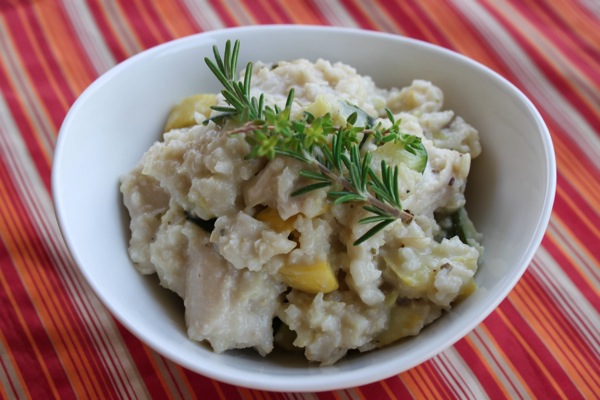 (overly garnished since a Facebook reader said "it looks like vomit." Don't hold anything back now, haha.)
I chopped the veggies, made the rice and baked the chicken during the day. At night, I added it to a large pot with fresh chopped herbs, garlic, coconut milk, saffron, sea salt, pepper and mustard powder: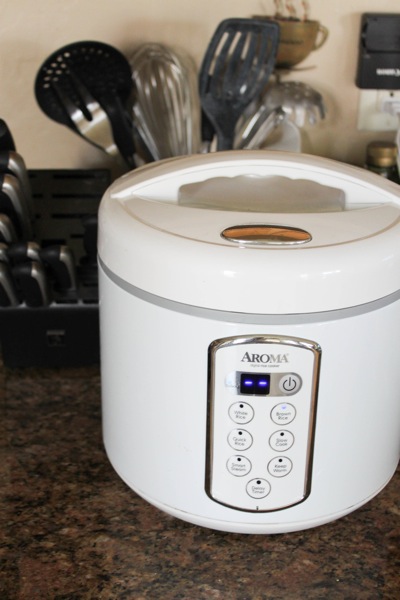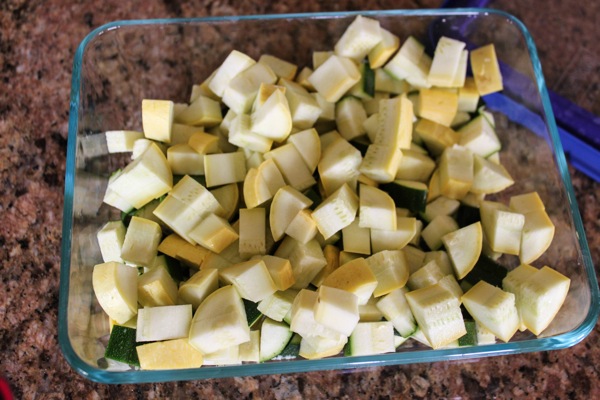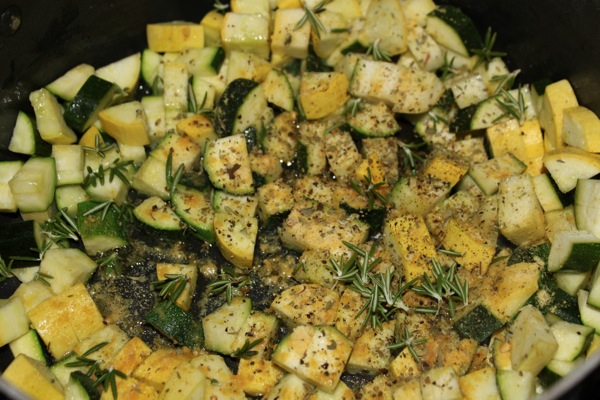 Even though I'm back, it still feels like we're on vacation, probably because I haven't had to work. We went to story time at the library with friends, Whole Foods to get juice and diapers, then went to paint some pottery. I'm always looking for fun, air-conditioned things to do during the summer, and it was out first time at Color Me Mine.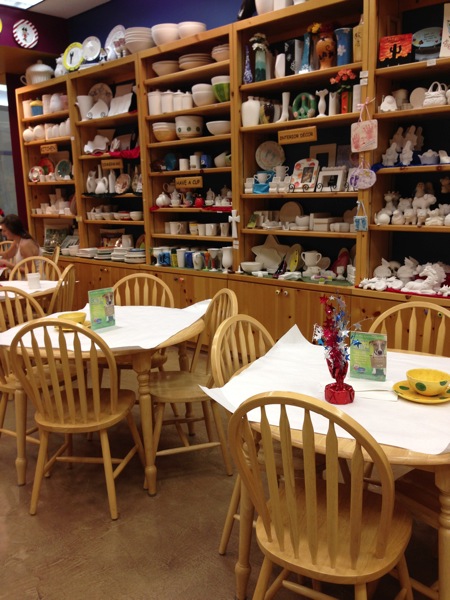 You just pick whatever you want to paint, grab some brushes and paints, and then leave it there to be baked and glazed.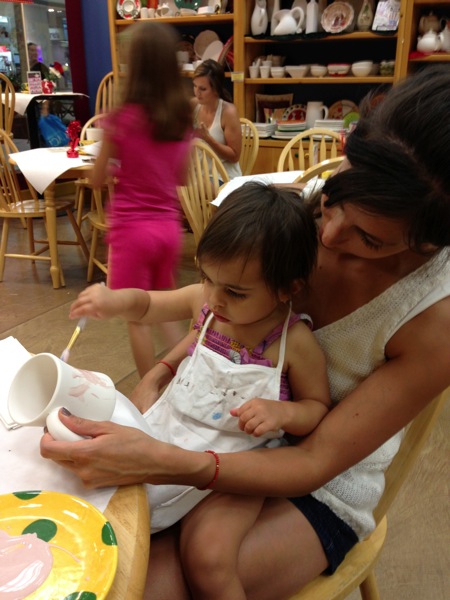 Workout-wise, it's been nice to get back into my usual schedule. Monday night, I did an INTENSE quick circuit, based on the Week 3 Summer Shape Up workout. (The passwords are all removed now, if you want to check out the plan!) My total gym time was 45 minutes, and I was dripping in sweat when I left. Just how I like it: short, effective and sweaty. Last night, I took a Zumba class. It's always a treat to take a class and just shake it without thinking and planning 🙂
Today's my first day back at work and it's Zumba time! What's on your workout plan for today? What's for dinner? Let's have a little "What I Ate Wednesday" in the comments section- I'd love to hear what you're making and enjoying.
Have a wonderful day <3
xoxo
Gina