Hello!! Happy Wednesday aka Indian Food Day. I can't believe I haven't had Indian food in a month!!! Please have some in my honor and I'll be happily feasting on Baigan Bhartha when I get back to Valdizzy next week 😀
Yesterday morning, Michelle and I hit up the gym per usual and I had an awesome 5.65 mile run.
New playlists always get me going: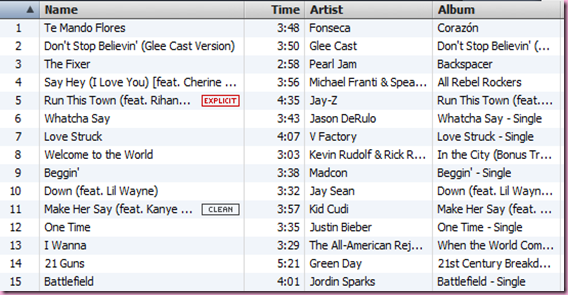 Songs 2-6 were new ones and I have to say even though I've never seen it, I'm in love with "Glee". I'm a gigantic Broadway musical nerd and everything about this show seems to be right up my alley 😀 Since I'm always working when it's on (I think it's on Wednesday nights??), I'll totally buy the season DVDs. Is it as amazing as I'm thinking it is???
B-fast with a chocolate sludge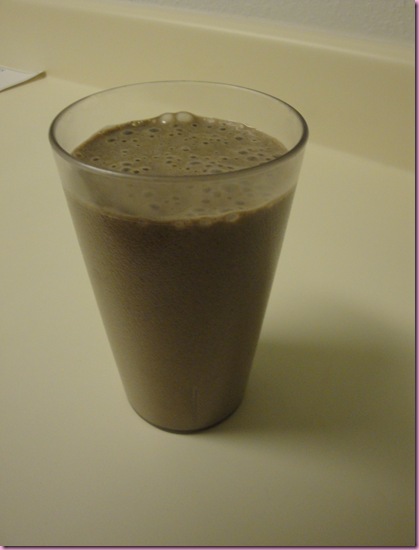 1/2 pack chocolate Vegalicious Whole Food Health Optimizer, 1/2 nanner (I ate the other half before the gym), cinnamon, Stevia, vanilla hemp milk, 1 T mesquite powder all blended up. I'm officially out of Vega products and shed a couple of tears into the Vitamix.
At school we continued to work on our meals for Friday.
Here's a sneak peak at my dessert: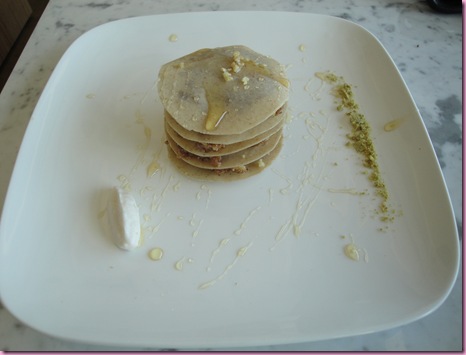 Guesses????
And my entree got a face-lift and a new sauce –this is just the salad part because I didn't want to re-make the main component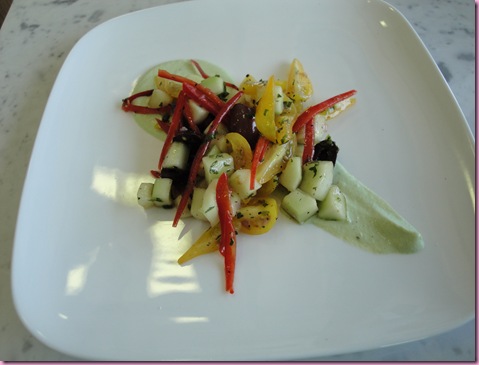 And for lunch, I ate the salad atop a bed of greens 😀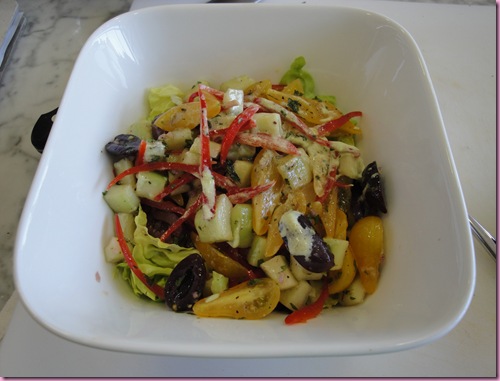 It was disgusting 😉
Work was also bueno, but I was especially stoked to get a two hour break and go to Power Hour at The Yoga Room with Michelle.
The door to my sanity: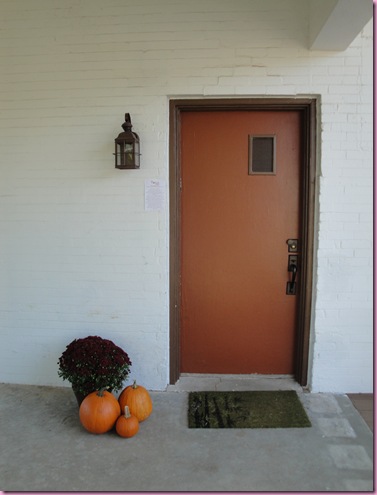 It was such a beautiful booty-kicking practice and I left drenched in sweat, shaking and triumphant. I can't even tell you guys how much I'm going to miss yoga. Not only do I adore the owner and teacher, I also love the yoga friends we've made there and I'm glad I'll get to see them one more time before I leave.
Plate of the night:
Passion Fruit Parfait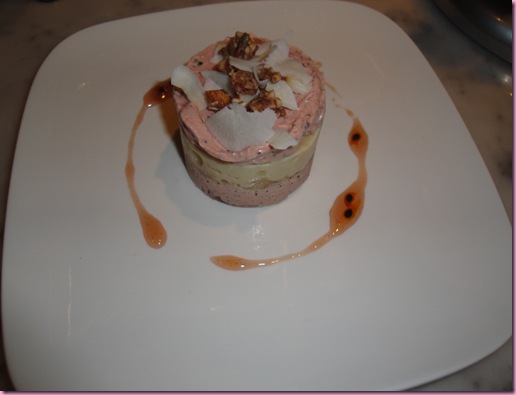 (One of my favorites to plate.. It has a layer of almond-ginger granola and coconut on the bottom and then layers of passion fruit cream and pineapple ice cream, topped with more granola/coconut combo and drizzled with a passion fruit sauce)
Dinner was a delicious pear and arugula salad and a side of my obsession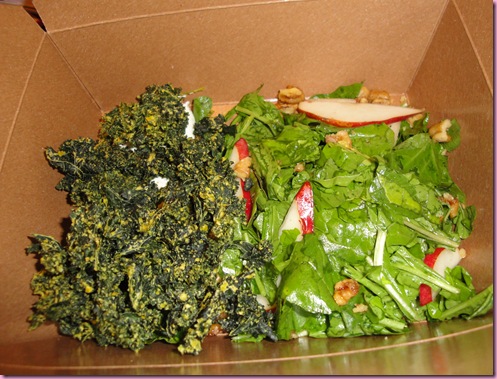 I don't think I'll ever get sick of those 😉
Time to get ready for escuela, but I hope you all have a wonderful Wednesday!
xoxo,
G$