It's National Doula Week! I was so excited to see these images floating around social media, with an extra opportunity to celebrate doulas around the world.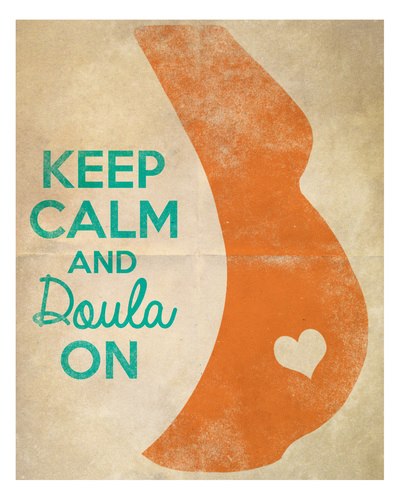 (Source)
Even though Liv is three years old, I think about her birth, our birth team, and our fabulous doula at least a few times a week. I feel so lucky and blessed that they were there for us, they took such amazing care of us, and enabled me to have the type of birth I'd wanted. (The only thing I really wanted was a healthy delivery and healthy baby, but to not have to be poked with ANY needles in the process was the icing on the cake.)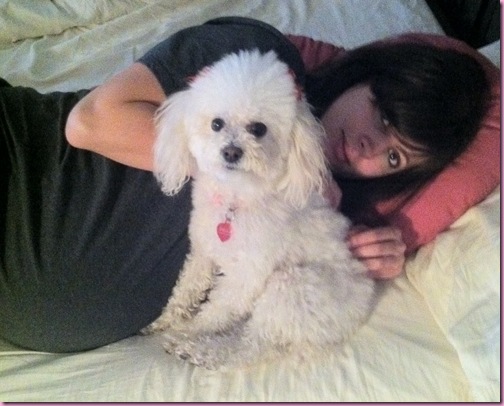 (Bella was my at-home doula, before we headed to the hospital. She provided lots of snuggles, despite the very concerned look on her face.)
No matter what type of birth you'd like to have, I highly recommend having a doula by your side. They know your wishes and are able to be a voice, or a liaison, on your behalf. They can serve many roles, but their main goal is to support you with your birth, and/or during the postpartum period.
Some of the benefits of hiring a doula (from this website):
Reduces the incidence of c-sections

May shorten the length of labor

Reduces epidural and analgesic requests

Increases breastfeeding initiation and continuation

Increases mother's satisfaction of birth experience

Can reduce the incidence of postpartum mood disorders

Increases new parents' confidence in the care of their newborn
We met our doula through our Bradley Method class in Tucson. She was going to school for nurse midwifery, and observing the class. Turns out that she was friends with some great family friends (the family who adopted Viesa! Also a midwife), and we instantly connected. Our original doula (Viesa's mom), wasn't able to do it since they'd moved to Phoenix, so she offered to help us out.
A doula knows your wishes and general birth plan, and can stick up for you if you need it. They can do so many other things, from breathing/coaching, massage, taking photos, talking to the family, whatever you may need during birth. For our birth, Tom and Tricia alternated putting hot packs on my back -it was the only thing that gave me relief from the intense contractions- and Tricia stayed with me while Tom updated the family throughout the course of labor.
It's funny because even though she's a friend, she definitely saw more of me that day than any of my friends have (thank goodness haha). At one point, I was stumbling around, naked, crying, and mooing like a cow, and she was there with me to push on my back with the hot compresses while Tom coached me through every.single.contraction (<— typing that brings tears to my eyes even 3 years later. They were beyond amazing.) I know that with the two of them, along with our incredible midwife, I was able to have an intervention-free birth. I'm not sure I would have made it through transition without their help.
After the birth, Tricia also encapsulated the placenta, which I took in pill form. I avoided taking them for a while, but when I finally did, I started to feel better from the intense postpartum hormonal shift and noticed an increase in milk production. I'm not sure if it was a placebo effect, but next time, I'm taking those pills straightaway. (If you're interested in learning more about placenta encapsulation, here's an article about it + some research supporting the perceived benefits.)
Did you use a doula during your birth experience? I love hearing these types of stories. Tricia, we are so thankful for you. <3
xoxo
Gina
Our Bradley Method class experience