Traveling misadventures + Hi from Arkansas
Hi friends! How's the morning going?
We are in Little Rock, Arkansas! We came here to visit the Pilot's family, and meet our new niece, Nylah. We can't wait to see everyone! It feels so great to be here, and even better after a crazy night of travel.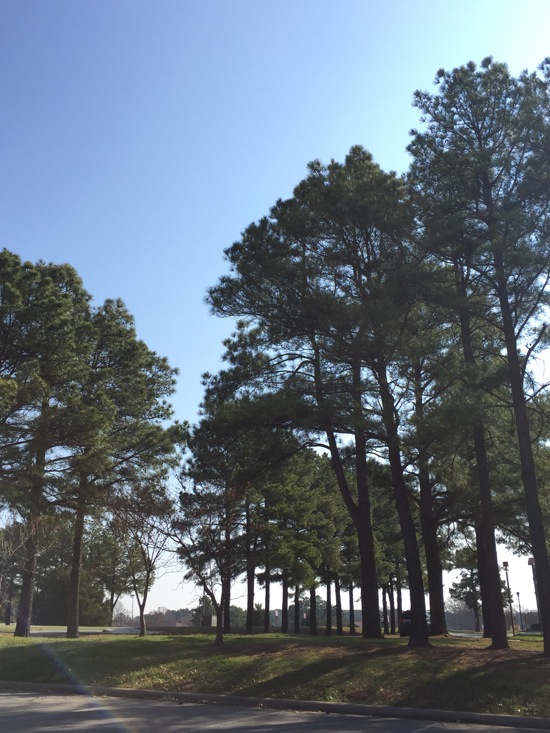 (I've always been obsessed with the tall, gorgeous trees in the South)
Before packing everything up, I got in an Orangetheory class. It felt so great to work out again after being sick and two days off. I especially love to get in a run or sweaty class during travel days when I know I'll be doing a lot of sitting.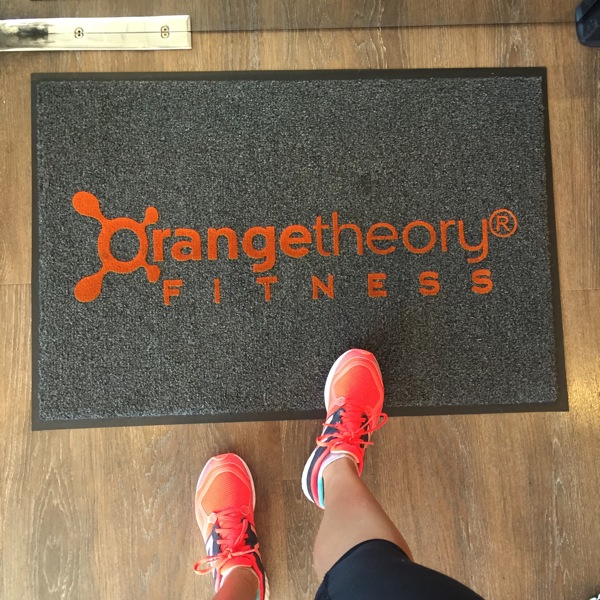 It was my favorite workout that we've done in a long time.
Lately, I've felt like OTF has been a lot of crunch variations. Last time, we did four different types of crunches, and I was in the grey zone (the cool down zone) for a majority of class. I'm pretty sure my coach thought I was dead based on the screen. For yesterday's workout, it was an awesome balance of HIIT intervals with incline on the treadmill, strength, balance training, and functional core work. It was amaaaazing, and I was in the green zone with a little orange for most of the class.
Snack: a big bowl of berries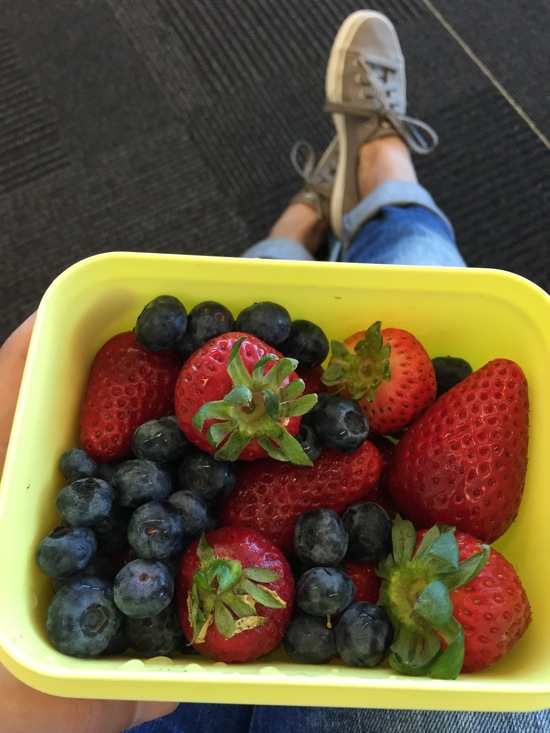 My travel buddies: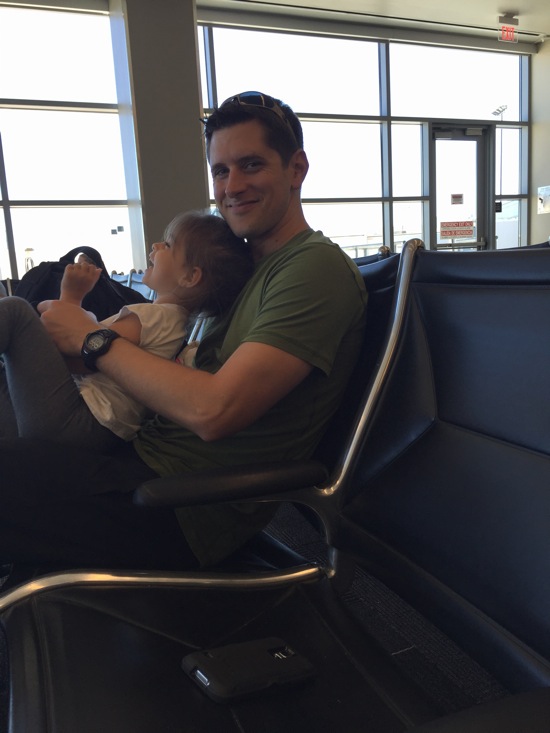 Liv wins the gold star for our trip. I packed some fun toys and coloring books, and she ended up sleeping the entire flight to Dallas. I read the latest Real Simple, ate a sandwich on Paleo bread, and took a little snooze.
Since our flight was late taking off, and then taxied for 1800 years, we missed our connecting flight and couldn't get another until this morning. When we got to the airport, they gave us vouchers for meals, so we hit up TGI Fridays, which I don't think I've had since the Fayetteville days?
Helloooo, sweet potato fries.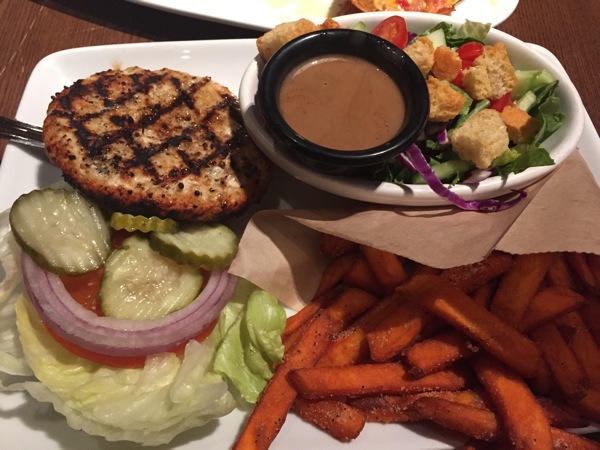 This morning, we made it back to the airport (in the same clothes we wore all day yesterday… I almost always bring extras with us, but I was a fail yesterday and checked all of our bags so we wouldn't be lugging so much around) and after a quick flight, we're here! Time to head off on some real adventures. If you have any ideas for fun things to do in Little Rock, please let me know! You always have the best suggestions. We haven't been here for a few years, but we love the River Market.
Hope you have a great day. <3 I'll see ya later on the Family page and tonight with a new vegetarian recipe.
xoxo
Gina
Workout of the day: this Hop To It circuit, featuring some of my favorite jumping moves, which boost power and burn a ton of calories.