Weekend adventures + Spanish fails
Hi, happy Monday! How's the morning going so far?
What a weekend.
We've had a blast hanging out with madre and nan, and taking them to some of our favorite spots before they head back to Tucson. Liv was in heaven playing with her nanas; for me, it's always comforting to have two significant pieces of "home" here with us. It's soothing to hear Spanish consistently again, even though mine is terribly rusty. Nana giggled pretty hard when she had told a fast and intense story, and I stood there wide-eyed for a second and said, "Wait. What?!" I need to brush up on my skills haha.
Necessary stop: Hodad's aka that famous burger place. Even though I can't speak for the original burgers -have only witnessed the foodgasmic moans and burger-drunk grins around me- they have a killer veggie burger, which I like wrapped in lettuce + all the onion rings. The milkshakes, fries, and service are also phenomenal.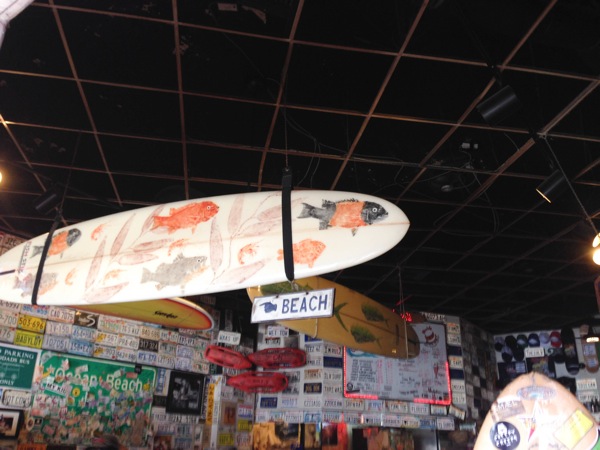 Friday night, I ran by The Cravory to pick up a dessert treat. Madre and nana stayed here with Liv while the Pilot and I enjoyed a date night.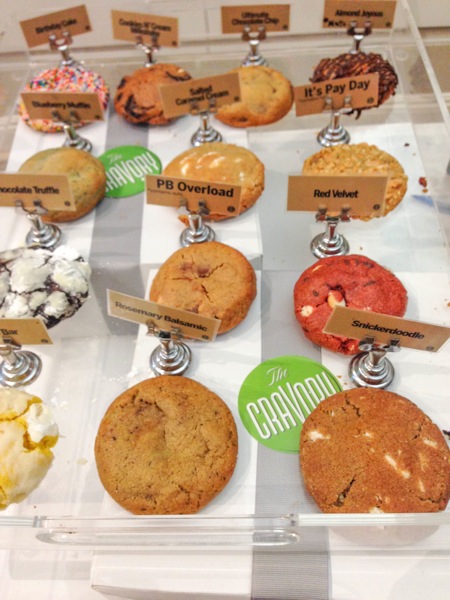 I took them a mixed assortment, including birthday cake, PB overload, chocolate truffle, chocolate chip and salted caramel. They're just as glorious as they look….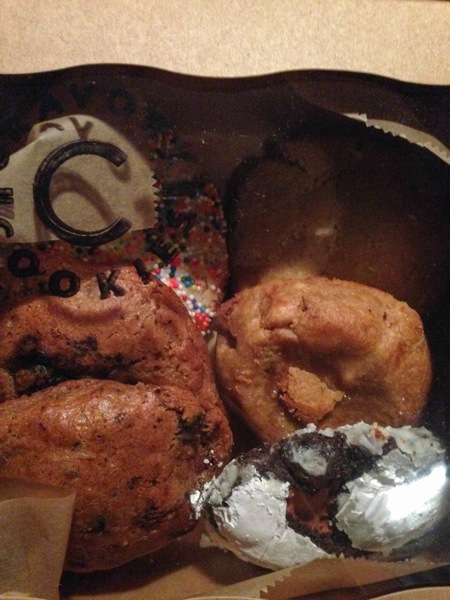 For our date, the Pilot and I hit up Fig Tree, and it was our first time trying it out. We loved it! Sometimes we jokingly like to gauge restaurants by their cheese boards, and this one did not disappoint. A special touch: they drizzled honey all over the board before lightly sprinkling with fresh chives. Totally copying that one.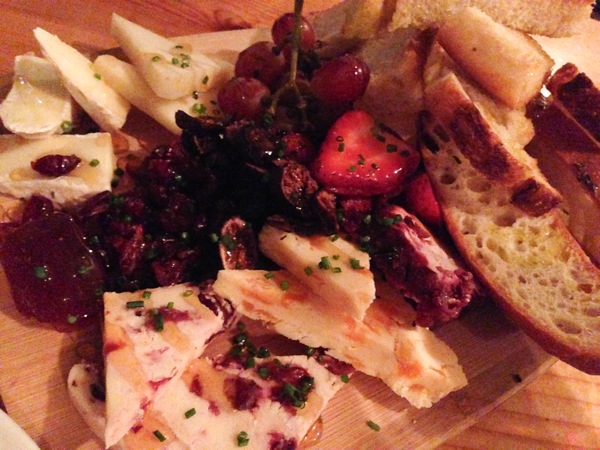 Quick strength session: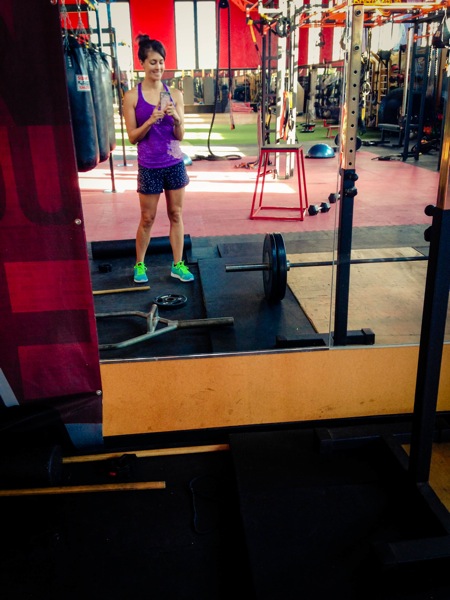 (20 minute head to toe workout; will post it this week!)
Saturday afternoon, mom and nana took Liv to see Disney on Ice, so the Pilot and I made a quick beach trip. It was pretty zen to read in the sand instead of trying to convince a tiny human that even though, yes, she is a mermaid, she still needs help swimming for now.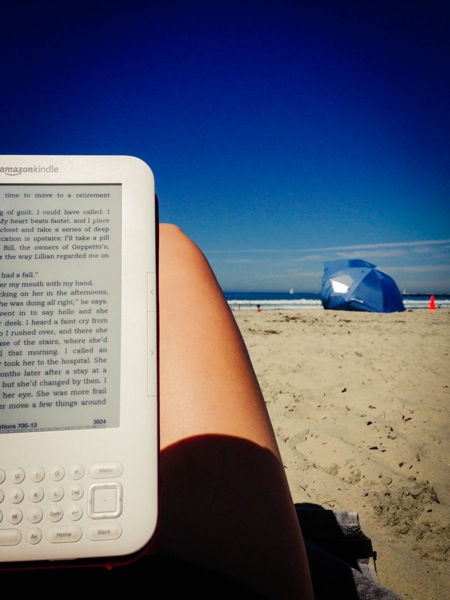 Mom, nana and I went shopping during Livi's nap time to our usual spots: TJ Maxx and Home Goods.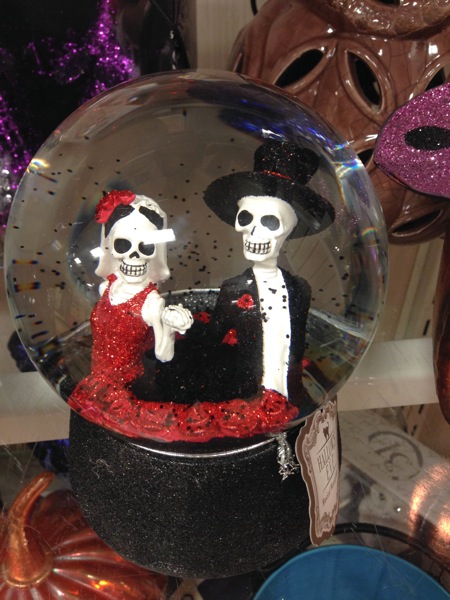 And at nana's very wise suggestion: happy hour.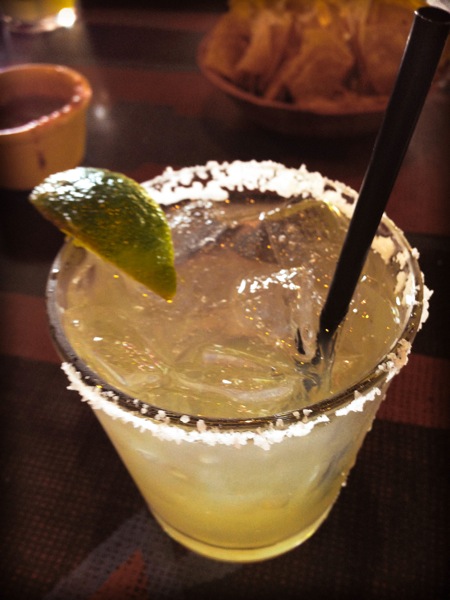 Morning walking around La Jolla: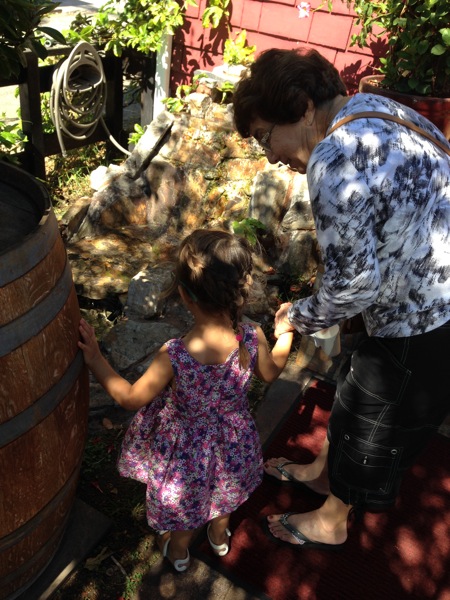 Family dinner at one of our favorite Italian spots, Caffe Bella, in Pacific Beach: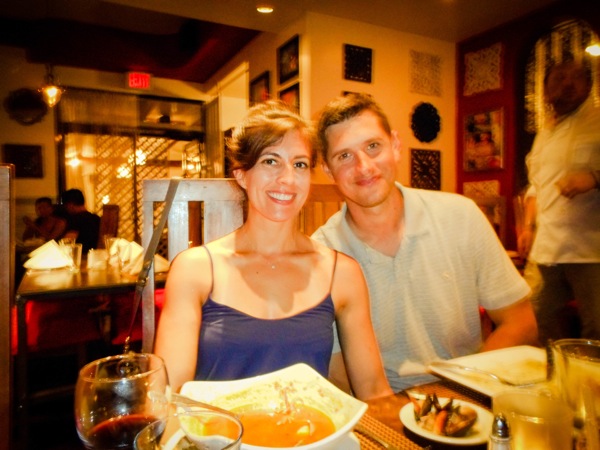 Feeding the Pilot the calamari tentacle-filled bite from my soup 🙂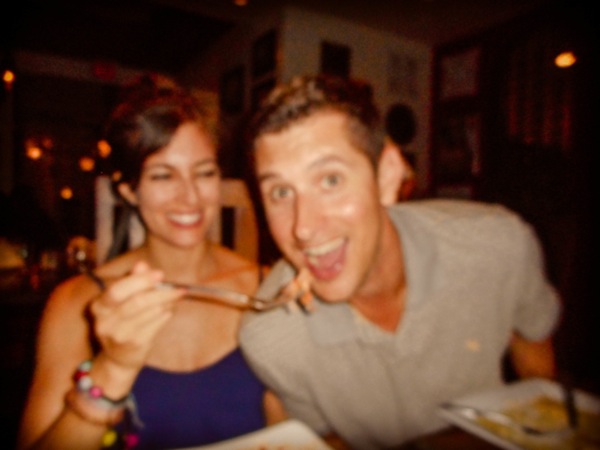 Sunday breakfast after church at the Cottage.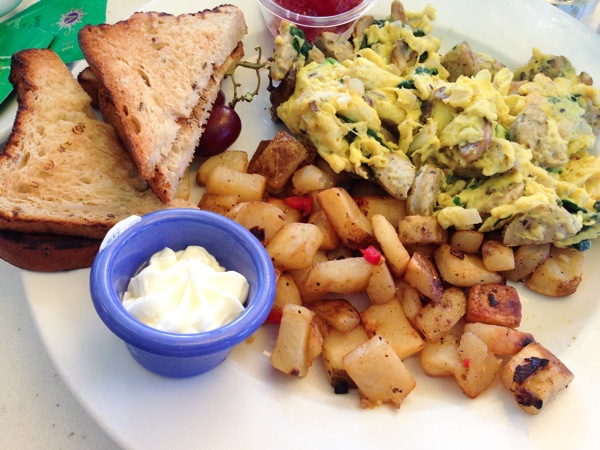 Would love to hear about your weekend adventures! Any fitness events or races? What's something that always reminds you of home?
It's Bodypump time for this girl. See ya this afternoon!
xoxo
Gina