Hi friends! How's the morning going? I'm loving all of the Summer Shape Up enthusiasm! Don't forget to check out the full schedule here – I'm adding the links to workouts and meal plans in that post as we go along.
This weekend was the quintessential summer weekend: swim every day, movies with friends, and catching up on life. I also had a babysitter for a few hours Saturday afternoon so I could put the finishing touches on the Summer Shape Up workouts. It took me a bit of time to finally complete the calendar and 6 new workouts/graphics.
Liv burned her finger at the cooking camp last week, so I let her ditch camp on Friday. We got our nails done,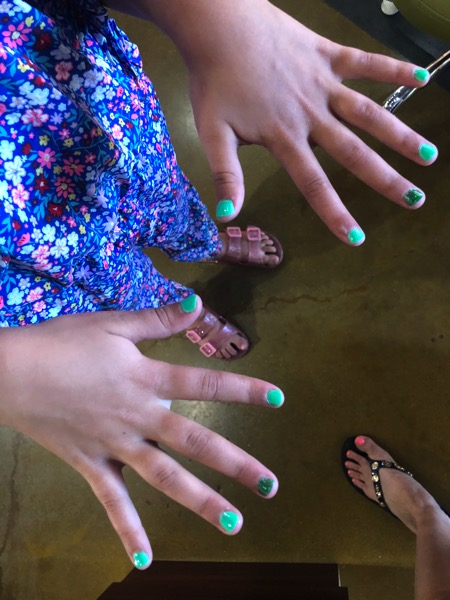 ate breakfast at the new Prep & Pastry (YAY), and then picked up P. We headed straight to the pool to meet friends, enjoy lunch under a giant umbrella, and the moms sipped on margaritas. It was perfection.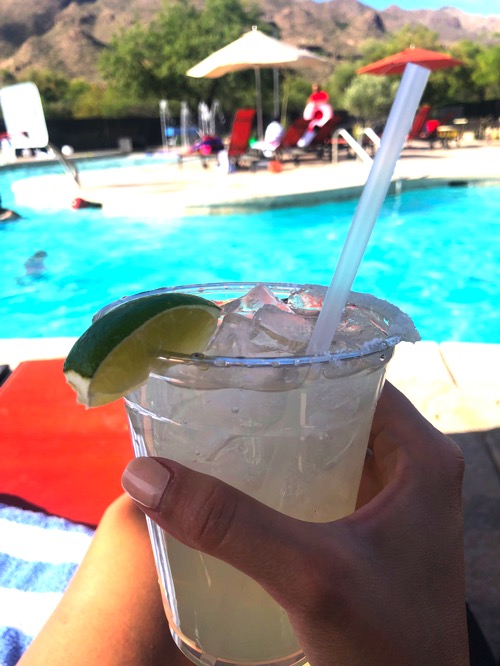 The evening was a blast because we babysat our niece, Everly. The girls had so much fun together: eating popsicles, playing outside, chasing bubbles, playing dolls, making brownies, and having a dance party. I was watching them play so cute together and thought to myself, "I've been waiting my whole life for this."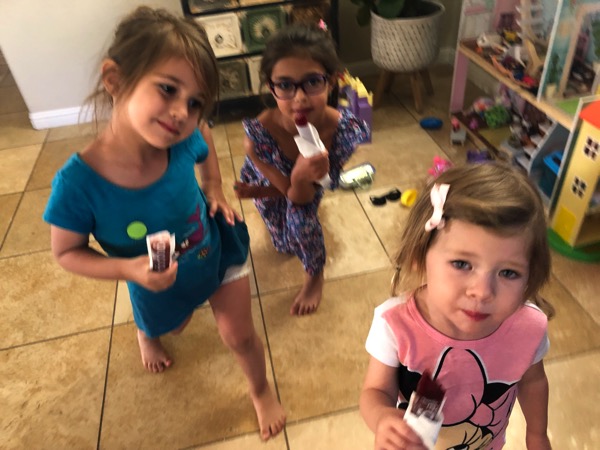 Saturday was a stop at Amy's Donuts. If you live in Tucson (or kinda close to Tucson), you need this in your life. Literally the best donuts we've ever had and they have an insane array of flavors.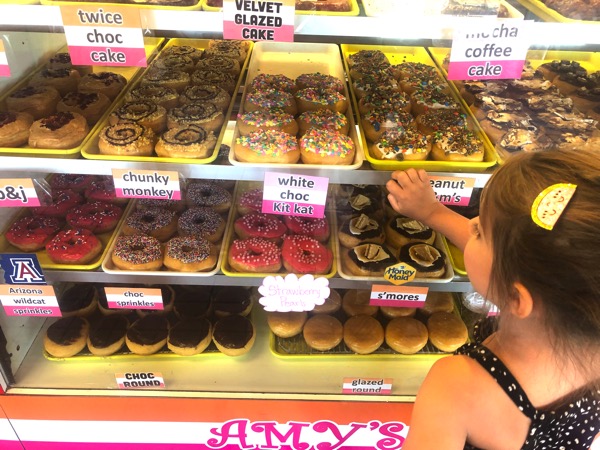 After donuts, I headed to the gym and worked in the lounge for a couple of hours. As soon as I got home, we headed (surprise) back to the pool. I ate the same salad two days in a row and it was everything.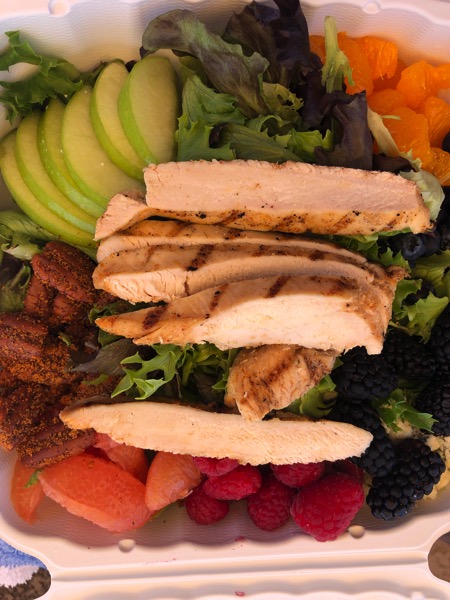 (It's greens, grilled chicken, candied pecans, mandarin oranges, berries, blue cheese, and a poppyseed vinaigrette. SO good.) We went back to our friends' house so the kiddos could play, and Kathryn and I sat on the patio chatting and drinking sangria. Not a bad way to spend the evening. 😉
Sunday morning, I hopped on the Peloton bike while the crew was still waking up, and then we went to see Toy Story 4.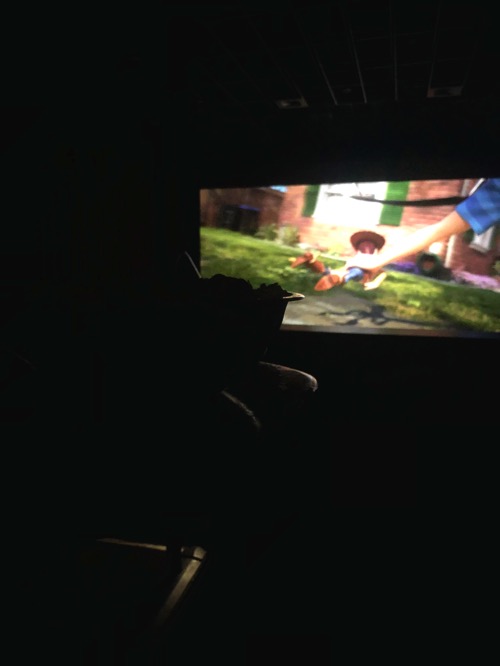 You can almost see my giant bowl of jalapeño popcorn in the pic.
I heard mixed reviews about it, but we all LOVED it. It was definitely a little different than the previous movies, but still heartwarming, witty, suspenseful, and hilarious. Some of the dolls were a bit creepy, but the girls weren't too spooked by it.
We stopped at Trader Joe's for a grocery haul, made dinner here at home, swam again (the girls are little fish!), and the stopped by Uncle E's house to see the cousins before calling it a night.
Yesterday, we were back in the swing of things: dance, swim class, gymnastics, and after they were in bed, watching The Bachelorette. I'm still trying to finish last week's episode – no spoilers, k?! – but I CAN'T STAND LUKE P. Like go away already.
I hope you're having a great day and I'll see ya later tonight (!) with the next Summer Shape Up workout and video.
xoxo
Gina