MONTH!
I looooooove November! Beautiful weather and so many things to look forward to:
My birthday (I'm going to be 25! Is there a quarter life crisis in the midst?)
The date-aversary (when the pilot and I declared –via MySpace four years ago- that we were officially together)
Thanksgiving.. or what I prefer to call "Shrimpsgiving"
Sweaters, jeans and moccasins
Christmas songs
Breaking out every snowman item I own (I have a minor snowman obsession)
Sounds like a blasty to me 😀
Here are some of the recent eats and shenanigans….
Yesterday, I got started on making some of the goodies for girl's nights.
First was the raw malted chocolate tart with coconut almond macaroon crust
I made the the crust: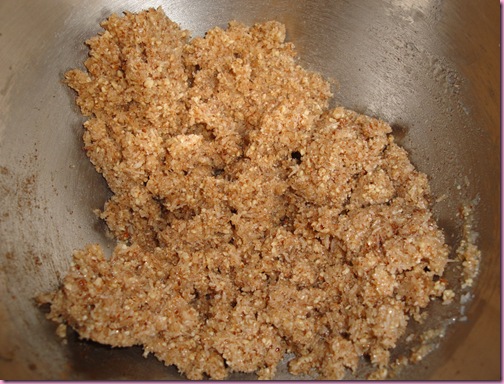 Filled the tart trays and put them into the dehydrator: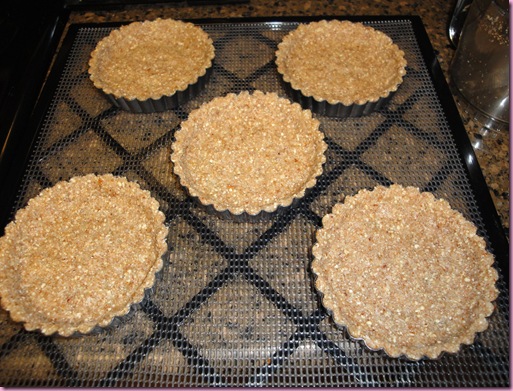 Then made the filling, which I would dub a foodgasmic victory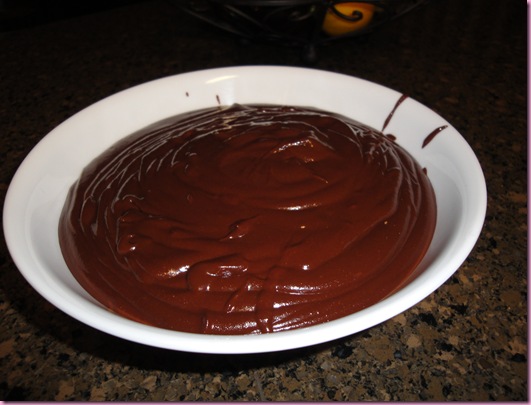 I filled the tarts (and made two without crusts in case anyone doesn't like coconut) and popped them into the freezer.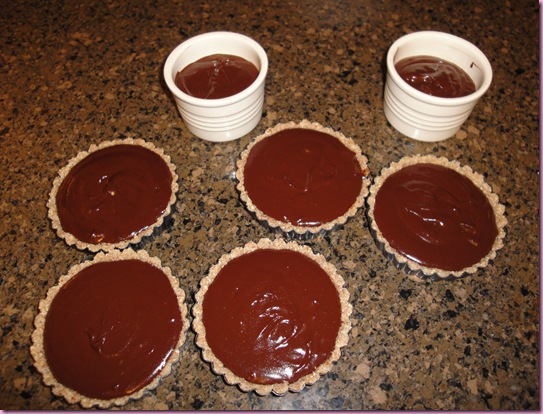 I'm not sure why, but I had set aside quite a bit of time to make the tarts since they have so many ingredients. Making the crust and filling took me 20 minutes. I just got back into my "working at the restaurant" goove and cranked them out—I've still got it!! Matthew, may I come back?? haha
After that, I met up with the girls at Meara's house to spend our Halloween at her kitchen table, drinking a Costco-sized gigantic bottle of Shiraz.
We got Indian to-go: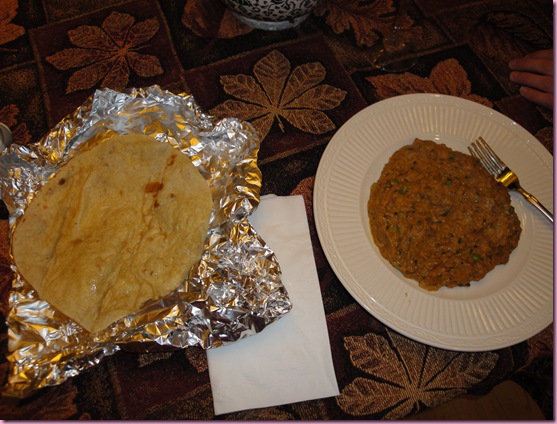 (Roti and Baigan Bhartha)
And spent a few hours gabbing and drinking. It was glorious 😀
My hangover headache this morning, however, was not quite as glorious. But so worth it 😉
I shuffled into the kitchen to make some oats: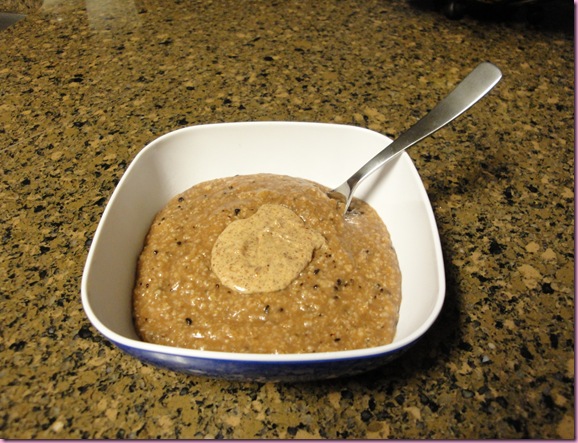 (1/3 cup oat bran, 1 cup water, 1/2 banana, 1 T carob powder, 1 T almond butter, sea salt, stevia, vanilla, cinnamon)
and then met Ashley at the gym for some weights.
| | | |
| --- | --- | --- |
| Bosu push ups | Body weight | 3 sets of 12 |
| Bosu crunches | Body weight | 3 sets of 15 |
| Body bar lat raise | 12 lbs | 3 sets of 12 |
| Body bar supine chest press | 20 lbs | 3 sets of 12 |
| Assisted dips | 75 lbs counterweight | 3 sets of 10 |
| Overhead press | 8 lbs each | 3 sets of 12 |
| Side dips | 5 lbs | 3 sets of 10 on each side |
| Back extension | 5 lbs | 3 sets of 10 |
| Total time: 50 minutes |   |   |
After that, I hit up the commiscary for some groceries (I have vegetables in my house again!) and then came home to the puppies.
We're about to go for a walk, then I'm off to do some running intervals, go to Publizzle for the rest of the ingredients, make the lasagna and take a nap somewhere in there. Oh, and bring out the snowmen 😉
Have a wonderful Sunday!
xoxo,
Gina
Today's tip: SNACK! By having little snacks, not only are we keeping that metabolic fire burning in full force, we're also ensuring that we don't overeat later. In between breakfast and lunch, and lunch and dinner, reach for a snack containing a healthy fat, smart carb and lean protein. It will keep your metabolism going and also hold you off until your next meal. Snack away 😀