How's your day going? Ours has been relaxing and lovely. Livi slept until 9am! I was dressed and waiting for her to wake up, and she snoozed away. I almost went to wake her up, but remembered the wise advice to never wake a sleeping baby. 😉 So I made us both some pancakes for us to enjoy when sleeping beauty was ready to start the day. We ran a couple of errands, grabbed a green juice and then came home to play outside– it's been absolutely gorgeous lately!
During nap time, I decided to get in a little strength workout here at the house since we have most of the tools that I love. I did a round of kettlebell swings, pull-ups, arm work, lunges and a core blitz.
Today I thought I'd share one of my favorite core workouts, using something that many people have at home, too: the physioball.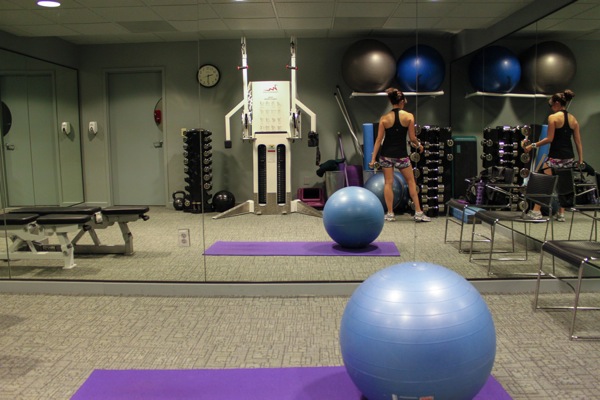 I love this workout tool, especially since it doubles as an awesome chair when you're pregnant and gently bouncing to soothe your newborn. (I "rocked" Livi to sleep many times while bouncing on the physioball.) It also makes a fantastic desk chair, and is something I like to use when I'm at the computer for a while.
A great benefit of the physioball is the fact that it provides instability for basic strength training moves, causing you to utilize the small stabilizing muscles in your core. It's a fantastic way to add an extra challenge to your routine, especially since many moves can be performed on or using the stability ball. Keeping a strong core is critical, not only because it helps us to move functionally through everyday activities (bending over, rotating, walking!), but can also help improve posture and prevent back ailments.
Here's a little core workout I put together: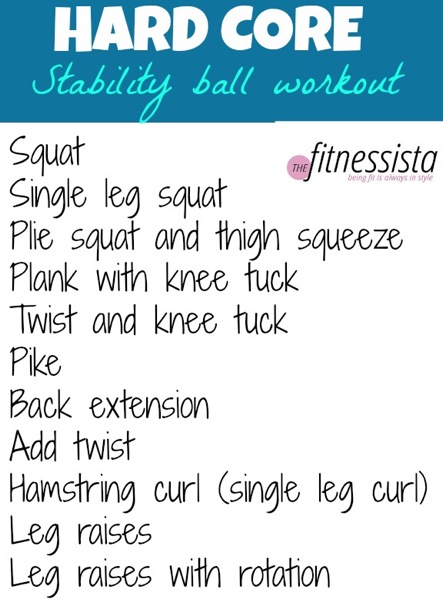 and a video, for those who would like to work out with me! 🙂
If you give it a whirl, please let me know what you think. If you haven't subscribed to our YouTube channels (mine, and our Sage channel) please do if you'd like some new weekly workouts. I actually haven't been a slacker on my channel lately- lots of new stuff!!- and Sasha and I have been hard at work creating new videos for our Sage channel. They should be ready next week!
Hope you're having an amazing day!
What's your favorite core exercise?
Some more ball-er workouts:
20 of my favorite stability ball exercises
See you in the morning <3
xoxo
Gina