10 Fave Sweet Potato Recipes
It felt so good to enjoy dinner at home with the fam last night, and bust out the pots and pans again.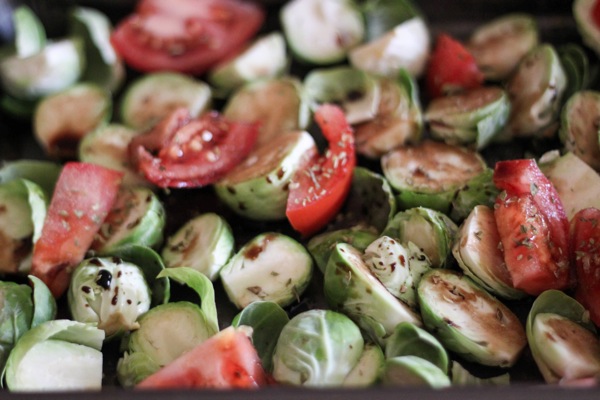 Even if it was a simple meal (roasted veggies and Pilot-grilled chicken), it was perfect,  
especially with some vino (which sadly, they do not have at CR).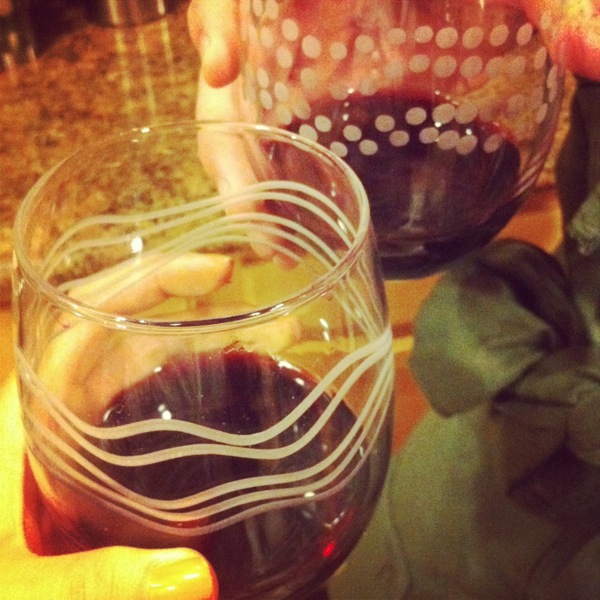 There are a few things that I always have to keep on hand in the house, along with red vino (you never know when company is going to stop by..). Here are the others on the list:
-eggs
-salsa
-fruit
-salad greens
-chocolate
-almond butter (you can read about all of my favorites here– sadly just had to throw a recalled jar away)
-sweet potatoes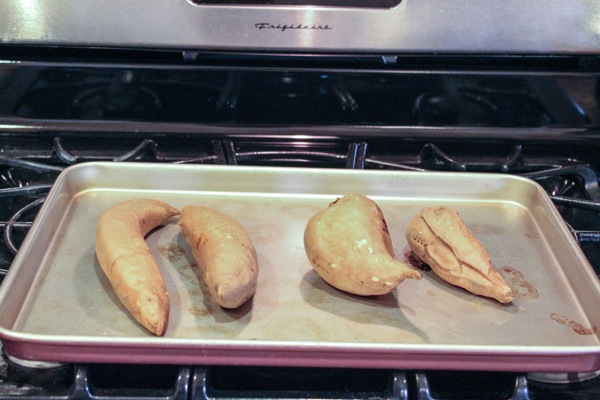 If I have all of the above, I consider our kitchen stocked- everything else is just a bonus 😉
I've always preferred sweet potato over white -even though sometimes a white baked potato hits the spot- and started to experiment with different veggies featuring my favorite root veggie.
Here are some of my faves, plus ones that have caught my eye: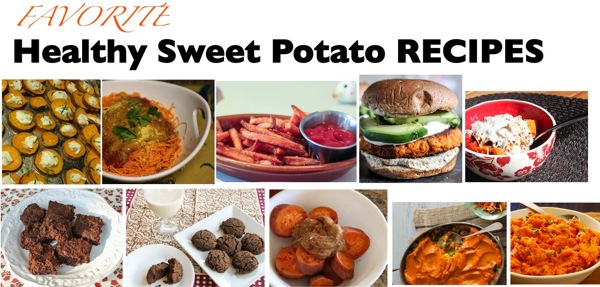 1. Sweet potato goat cheese rounds: peel sweet potatoes, slice and bake (25 minutes at 375), then top with a mix of soft goat cheese, garlic, pinch of nutmeg, pepper, chives and bake for a few more minutes 
2. Sweet potato pasta. Don't have a spiralizer? Try using a veggie peeler or julienne peeler to create long, noodle-y strands.
3. Sweet potato chipotle fries
4. Sweet potato burgers. I haven't tried these, but they look AWESOME.
5. Sweet potato and black bean chili. An old favorite, especially going into the fall season
6. Sweet potato brownies. The starch gives an incredible fluffy texture- you won't believe that sweet potato replaces much of the fat and sugars in traditional brownie recipes
7. Sweet potato cookies. A staple in our house- to keep portion control in check, I freeze them and defrost one when I want a sweet treat.
8. Smothered with almond butter and topped with sea salt. You have to try it… life-changing.
9. Sweet potato shepherd's pie. I also haven't tried this one, but have had my eye on it for a while. Love the fact that it's an entire meal in one dish.
10. Chipotle mashed sweet potatoes. This is a great option for parties, since I can make it ahead and just bring it in the slow cooker. I love the little kick of spiciness (which is a BIG kick if I just make it for us at home), and am always asked for the recipe.
 Are you a sweet potato fanatic? What's your favorite recipe? Feel free to link away!
Liv and Bell love sweet potatoes, too 🙂
Have a great day <3
xoxo
Gina
New on the family page: family Halloween costumes