15 festive holiday cocktail recipes
Sharing 15 festive holiday cocktail recipes that are perfect for your Christmas dinner or morning brunch.
Hi friends! Hope you're having a lovely week! We're up in Phoenix for a little bit enjoying some fun and am looking forward to the rest of the week's festivities.
I'm excited for Christmas Eve at my dad's house and then Christmas day breakfast at our house. It's the best to curl up with a mimosa and a cinnamon roll and watch the kids open their gifts before our day-long Christmas Story marathon.
For today's post, I wanted to share some holiday cocktail recipes if you're planning your menu for the next couple of weeks! I feel like as far as holiday food goes, really anything goes. There are so many unique themes and family traditions for this time of year. (Christmas Eve is always tamales and enchiladas at my dad's, and Christmas day, we have all of the classic brunch food, like this casserole.) It's always fun to offer the standard wine and beer, but also provide a signature cocktail. Sometimes I'll switch it up, but we always have eggnog and mulled wine.
Here are some cocktail ideas if you're looking for a festive drinks recipes for your Christmas party or cozy night at home.
15 Festive Holiday Cocktails: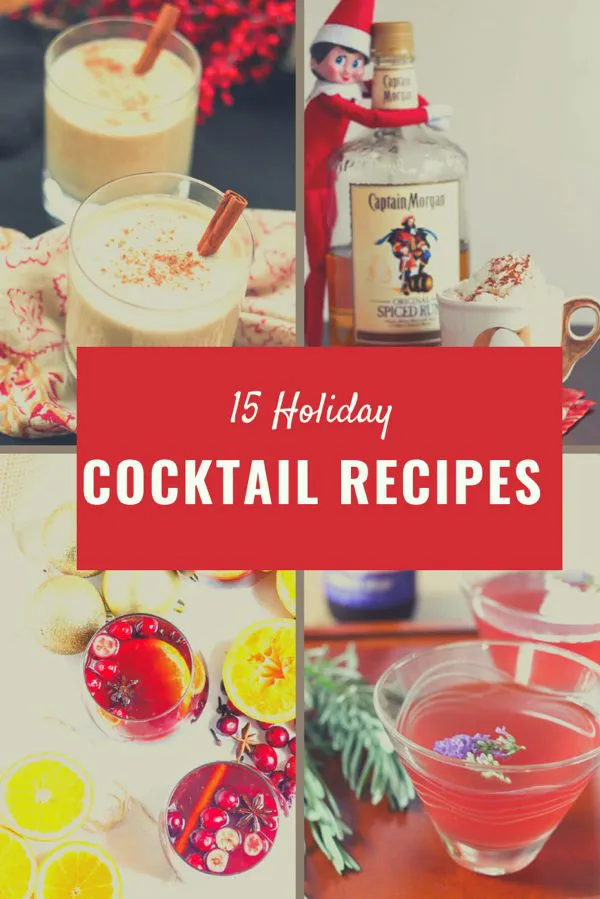 1) This holiday spice sangria. This is one of my go-tos. It takes a bit of prep the night before but tastes like Christmas magic. 🙂
2) Mulled wine. I love that you can have this one in the slow cooker with mugs next to it, ready to go. This is my very favorite Christmas cocktail.
3) My favorite easy sparkling rose cocktail. This is a super simple sparkling wine cocktail recipe and one of my very favorites.
4) Vegan eggnog (just add a lil brandy).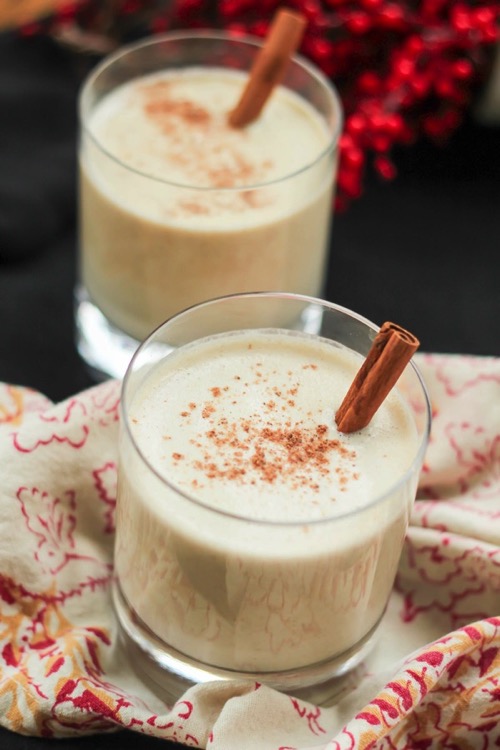 5) Pomegranate champagne martini. I haven't tried this one yet, but the colors are beautiful!
6) Almond Joy martini. Putting this one on the menu this year! Such a unique twist on a classic cocktail.
7) Kombucha cocktails. For all of my kombucha-loving health fanatics out there. Try the lavender one first!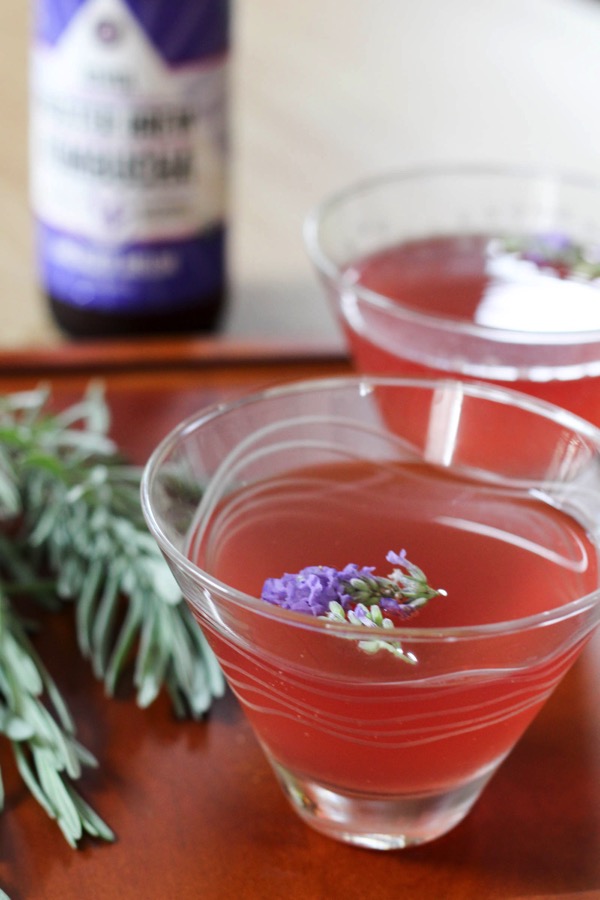 8) Rosemary Vodka Collins. Love that this one has rosemary for an earthy and unique twist.
9) Mulled Apple Cider Cocktail. This is similar to the the holiday spice sangria we enjoy, but I think it would be amazing with apple cider.
10) Apple Pear Ginger Saketinis. This is one of my beloved cocktail recipes. SO fresh and good. You need a juicer for this one!
11) Old Fashioned with Apple Cinnamon Infused Whiskey. The Pilot LOOOVES Old Fashioneds, so I'm sure he'll enjoy this one.
12) Yuletide Moon Red Holiday Cocktail. This cocktail is a gorgeous red color and includes merlot, bourbon, cherry, and simple syrup.
13) Gingerbread White Russian. Awesome festive twist on the classic White Russian.
14) Classic Hot Toddy recipe. It's hard to believe that I had my first hot toddy at the Del a couple of years ago. It was surprisingly amazing.. like a warm hug 😉
15) Spiked Hot Cocoa. Maybe the best pic of our elf I've ever taken. 😉 It makes the perfect holiday drink.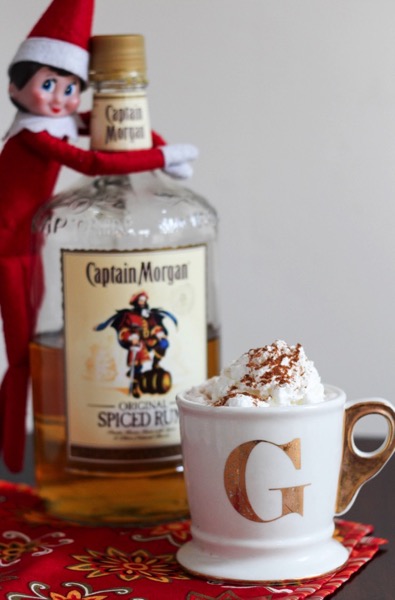 Tell me, friends: what's your favorite holiday cocktail? Any amazing mocktails? I'm a huge fan of ginger beer with a splash of cranberry and some lime juice.
Any beloved recipes to share? Feel free to link it up in the comments section!
xo
Gina