Vegan Eggnog (with cashews and turmeric)
Hey hey! Happy almost-Friday! Hope your week is going well? What are you up to this morning? I'm hitting the garage for a quick workout and getting things ready for a little road trip. We're taking the girls on the Polar Express this weekend – it's our first time going! – and I'm super excited.
For today's post, I'm bringing back a little blast from the past recipe that was in desperate need of new pictures.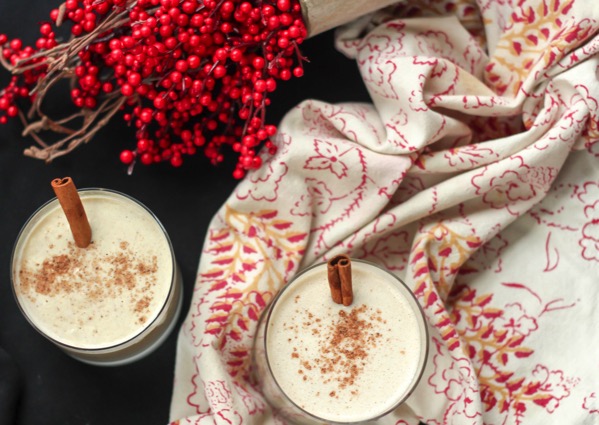 (Back in the day, I had some pretty nifty ideas, paired with some pretty horrible photography skills.) I'm still a far cry from my friend Ashley, but I think the ol' photos have improved from the small brown blurs of yore.
Vegan Eggnog
Anyway, let's talk about this recipe! It's a holly jolly holiday beverage, minus some of the ingredients that can make us want to crawl into hibernation. (Don't worry, there's still some booze in there if you want it!) For a creamy egg-less eggnog, I used my favorite strategy for awesome texture minus the dairy: soaked cashews,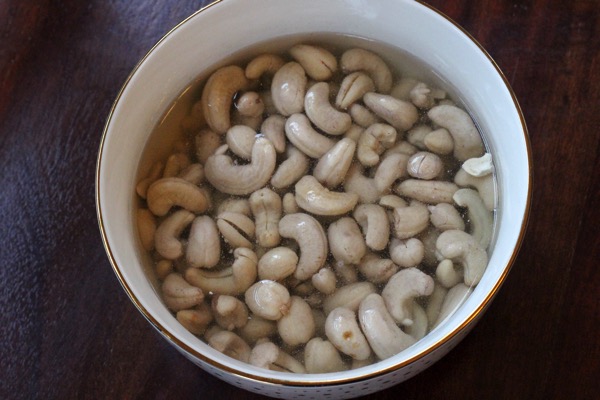 plus a little turmeric for that light golden egg-ish color.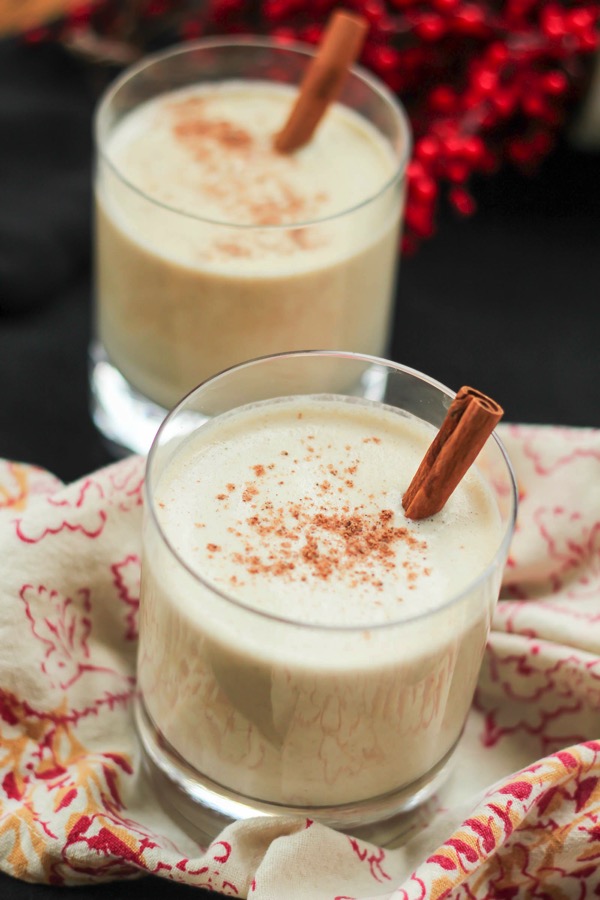 Simply soak the cashews overnight, add to a blender the next morning with the remaining ingredients, and blend it up until smooth.
You can even make this the night before a party so all of the ingredients have a chance to settle in the fridge (just give it a shake before serving.)
Eggless Eggnog Recipe
Here's the full recipe if you'd like to give it a try!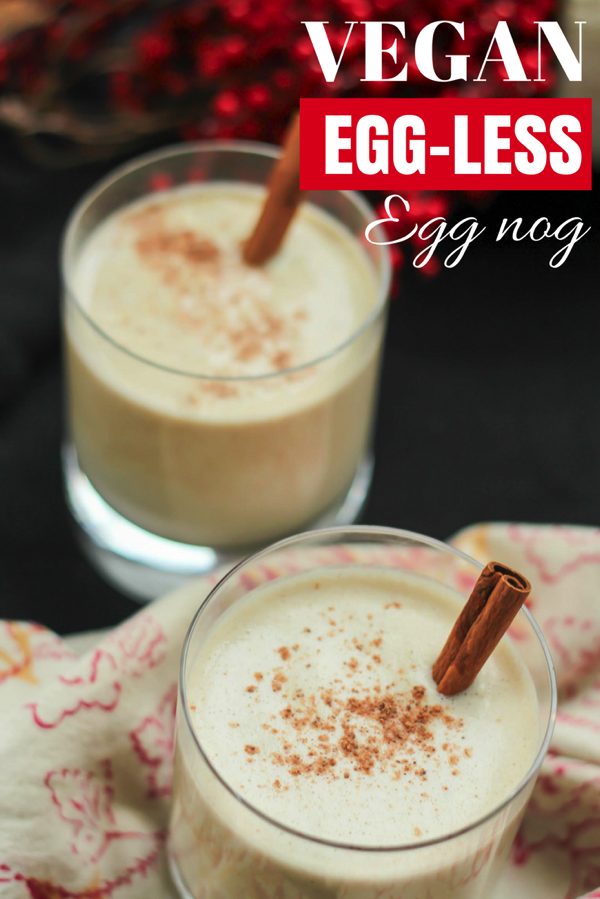 Vegan "Egg-less" Eggnog
-2 C raw cashews, soaked for 2 hours and rinsed well
-2 C almond milk
-1 C light rum or 3/4 C bourbon (optional)
-1/2-1 t nutmeg (depending on how strong you want the nutmeg flavor)
-1 t cinnamon
-1 t vanilla
-pinch of sea salt
-1/8 t tumeric (optional, for color)
-Stevia, maple syrup, pure sugar or brown sugar, to taste (I used a generous drizzle of maple syrup)
Instructions
Add ingredients to blender and blend on high speed for 3 minutes until smooth
Hope you have a great day and I'll see ya in the morning with Friday Faves!
xo
Gina
Get in today's Advent Calendar Workout here!
Got an extra minute? Would you please fill out this quick blog survey? I do these every year and use them to plan out my content and goals for this space as we head into the New Year. Your feedback is invaluable to me, and I'd appreciate it so much if you could take a little time to share your thoughts with me! The link is here. xo