4/8: Meals and fitness for the week
Hi friends! Happy Sunday! I hope you've had a wonderful weekend. I'm writing a recap from all of the weekend's festivities and fun, but in the meantime, I thought I'd pop in and share the upcoming fitness menu.
This week is an exciting one because I'm a full week from the new fitness plans that will be pre-released next Monday. I'm SO so pumped to share them with you. I've been working on them and testing them for quite a while, so it's been quite exciting to see everything come together. There will be limited spots available, so be sure to check in here on the blog (or through my newsletter) to grab a spot.
This week is alternating lower and upper body splits, in addition to the usual teaching classes.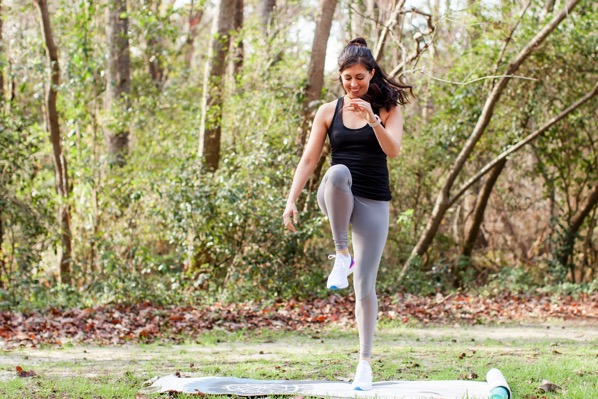 Fitness plan week of April 8:
Sunday: HIIT and Upper body (similar)
Monday: Teach Zumba
Tuesday: OFF
Wednesday: Teach barre, teach Zumba, short lower body workout
Thursday: Upper body + easy steady state
Friday: OFF
Saturday: Lower body + short Spin
Eats-wise, last week I had a small accomplishment: I only had chicken once. I'm not totally cutting it out again or anything like that – I feel like I function better with some animal protein in my life – but it had gotten to the point where I was having it multiple times a day. Too much meat makes me feel a little lethargic/blah, and I also find that when that happens, I'm usually skimping on veggies and fruit. I'm trying to focus a bit more on plant-based proteins, seafood (my fave), eggs, and tempeh. AKA instead of just overloading on chicken, I'm trying to have a bit more of a balance/mix of things.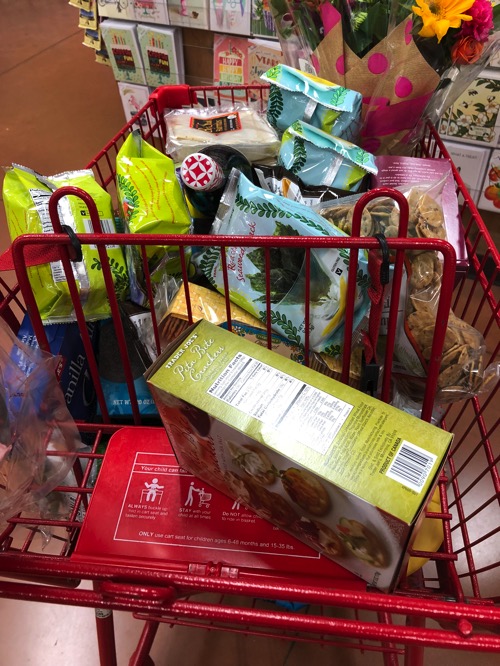 (We made a serious stop at TJ's on the way back from Orlando and it was the best ever)
Here's what's on the dinner menu this week:
Sunday: Homemade Chipotle bowls using this super easy Mexican rice
Monday: Red lentil pasta + salads
Tuesday: Girls' night
Wednesday: Aloo Gobi
Thursday: Shrimp Pad Thai
Friday: clean out the fridge/pantry night
Saturday: OUT
For breakfast and lunches, it will be the usual mix of:
Giant egg patties with salad (I put Primal Kitchen Ranch dressing on the salad and egg! We order it from Thrive)
Unsweetened coconut milk yogurt with 1/2 a Perfect Bar and chia seeds
Daily Harvest smoothies (I'll add collagen and protein powder to them and they're a perfect quick meal)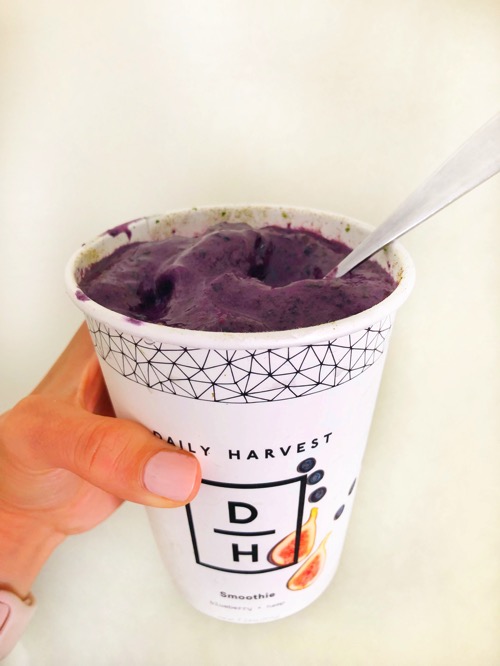 Daily Harvest grain bowls (I'll either add leftover protein from the night before, beans, egg whites, or tempeh to them)
Veggies with kalamata olive dip
Big chopped salads (I'lll chop everything in advance and add to the bowl, then drizzle with Primal Kitchen dressing and use the pizza cutter to chop everything up)
So, tell me friends: what's on the menu this week? Any nutrition or fitness goals you're trying to hit? I'm really trying to focus on hydration. We've been hit with a little cold front, which makes me just want to drink tea and decaf coffee all day.
Happy Sunday! Thanks so much for stopping by the blog today.
xoxo
Gina