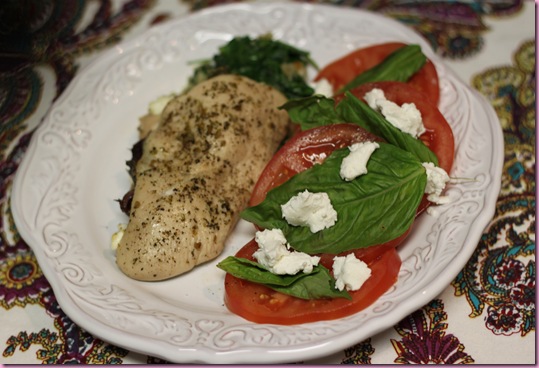 Yes, that happened last night.
It's the chicken that took me over a year building up to purchasing, seasoning, cooking, and then eating. I've been contemplating the above chicken breast for a year.
I know this is going to upset some people, some readers are going to love it, but before you form your opinion, please hear me out:
I've been lacking in the nutrient department. As a fitness professional, I'm very active, lift weights and workout often, and need a higher amount of protein (as well as the other macronutrients) to support my activity level. For the past two years +, I've done everything under the sun to try and make sure I was getting the nutrients I needed.
Ever since last summer, I've felt like my brain was in a fog. Some days I was dizzy (even though I was getting enough calories), other days I was so exhausted I spent the afternoon on the couch. I didn't feel *right*. I thought that the way I was feeling had to be something else, since I had researched so much about nutrition and was convinced that my high-raw, quasitarian style of eating was giving me everything I needed.
Every year that my jeans got tighter, I brushed it off, even though I knew that it had nothing to do with my gym habits. I was helping the earth and feeding myself what I thought was the best food possible – if that meant gaining a few el bees, or my body fat % going up, I was cool with that.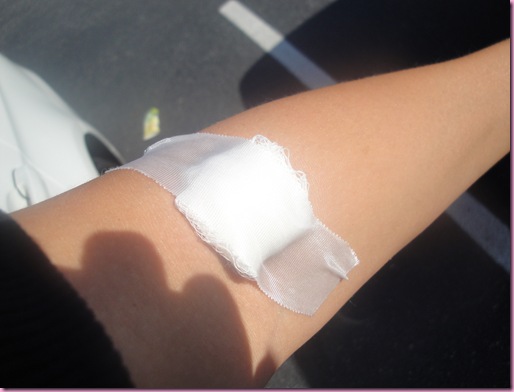 Starting last winter, I had a series of blood tests to see what the dealio was and why I felt so wonky.  All of my tests came back in the normal range, but my vitamin levels were low, even though I was a juicing and salad fanatic. My doctor was surprised when I told him my eating style (shocker) and suggested that I start taking a multi-vitamin and a B-complex immediately, which I did.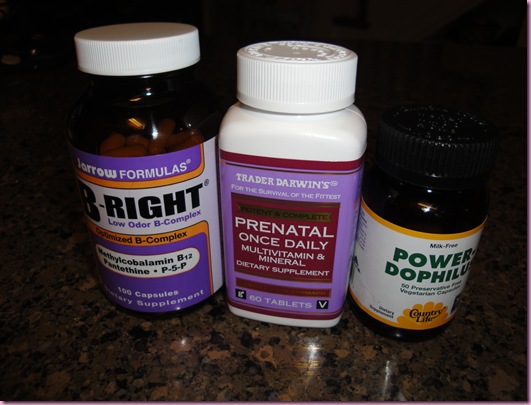 The thing is, our body isn't intended to process chemicals. It's more beneficial to get nutrients through actual food than through vitamins, which are only insurance to fill the gaps. Many people are excellent at getting the nutrients they need and feeling fulfilled from a vegetarian or vegan diet, but I'm not one of those people. After turning my meals into a science experiment (B12? Check. Protein? Check. Iron? Check), I've come to a realization that I need to have white meat back in my life. I've been eating fish, eggs and goat cheese this entire time, but it's not possible (or healthy) to eat fish everyday (mercury levels, toxins) and eggs can only be tolerated so often. Protein powder is an excellent supplement, but I've been dependent on it for the bulk of my daily source of protein. By eating poultry, this will be a good way for me to get some variety in my life and get the vitamins I've been missing out on.
I've also realized that I WANT to eat chicken again. Even though I was thrilled with the way I was eating and the meals I was creating, I always felt like something was missing.
This was an extremely hard decision to make. I talked about this numerous times with the Pilot, with my homeopathic doc (who also urged me to eat more animal protein) and even had dreams about chicken.. I've been in a huge ethical dilemma with myself, but realized this is what needs to happen.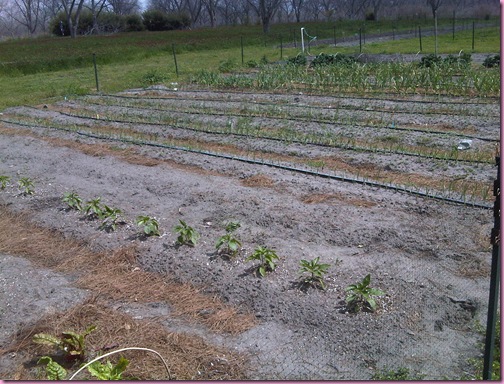 I love animals, I love the earth, but I also love myself, my body and need to take care of it.
I always tell you guys to follow your heart and do what you think is best for you. I'm not going to say it's going to be like this forever (when I stopped eating meat, I had no idea how long it would last), and like before, I'm not labeling myself. I'm rolling with what feels right for me, and right now this feels right. I encourage all of you to do what you need to do, adapt your eating styles as you see *fit*, and now it's time for me to do the same. I don't ever want to influence you guys, and like I've said many times before, just because some silly blogger is doing something doesn't mean you need to follow suit. The eating plan that's best for you most likely isn't one that you'll find in a diet/nutrition/healthy living book or research article- it's one that you create and discover for yourself.
So last night, I bought a pack of certified-organic free range chicken from Trader Joes. Just like I was making dinner for the Pilot, I prepared it with some of my favorite things: stuffed with goat cheese from the farmer's market, sundried tomatoes, arugula and kalamata olives. I thought it might taste disgusting, I'd get sick and that would be the end of it. It was amazing. With the first bite, I felt a sense of relief wash over my body, and I knew that was what I had been needing all along. After eating, I felt pleasantly full and satisfied- my stomach didn't hurt in the least bit.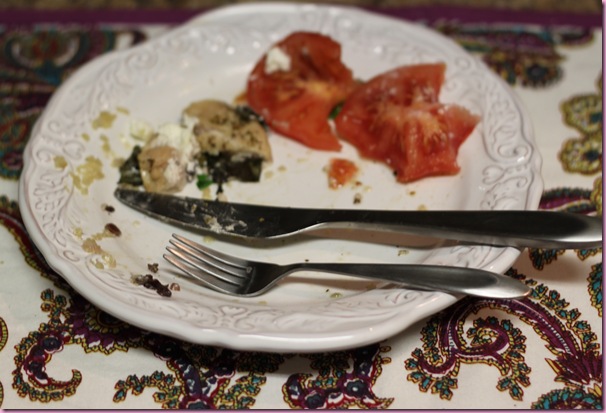 A couple of notes:
–This isn't going to turn into the chicken blog, especially since I don't blog all of my eats. I'll still be providing vegan, raw, gluten-free, vegetarian and occasional poultry-friendly recipes. Something for everyone 🙂 I like to think that the little blog is more fitness, recipe and shenanigan-focused than "here's what I ate today", so I don't think that much will change.
-Family members, please don't get too excited. I'm not going to eat just any ol' chicken- unless it's USDA certified organic free range, I'll stick to my usual fish and veggie-ish eats 😉
–We're lucky to be in the position where we can freely choose how to nourish our bodies. Many people around the world are not as fortunate and must eat the food that's available to them, without questioning what it is—they're just happy to eat. I'm so thankful to have the ability to fuel myself the way I'd like to. My eating habits are still a work in progress, but through this journey, here's what' I've learned:
With the right education, tools and planning, it can be easily to eat healthfully. It can be easy to be a vegetarian, be raw, be a vegan, be *insert label here*. Finding out what works best for you is the hardest part. Every body is different and how we choose to eat is a highly personal decision. It's up to us to respect our nutrition preferences and take what we can learn from each other.
I know that a lot of you won't agree with my choice, but it's my educated, heart-driven decision and I would never be anything but upfront and real with you guys. I totally expect some mean-spirited comments, but this is who I am, and I'm going to be true to myself.
Hope you guys have a great day <3
Gina
Ps. Congrats to Annie, the macaroon and goodie package winner!

Please send me your info to fitnessista at gmail dot com 🙂 Thank you so much to all of you for entering- I LOVE reading about your goals 🙂