After what-if-ing and maybe-ing, I finally just gave the cloth diapers to a friend to see if she wants them. She has a little boy and has been really wanting to try it out, so when they came over to play on Friday, I asked her to take the diapers and detergent with her.
I really wanted to love cloth diapers.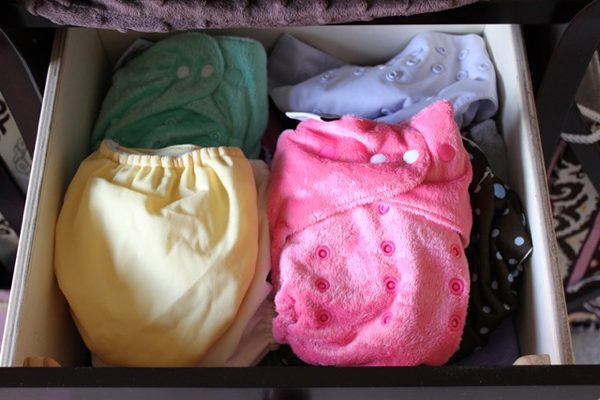 When it came down to it, it just wasn't for us. The actual act of using the diapers ended up being much easier than I anticipated -the wet bag is a genius invention-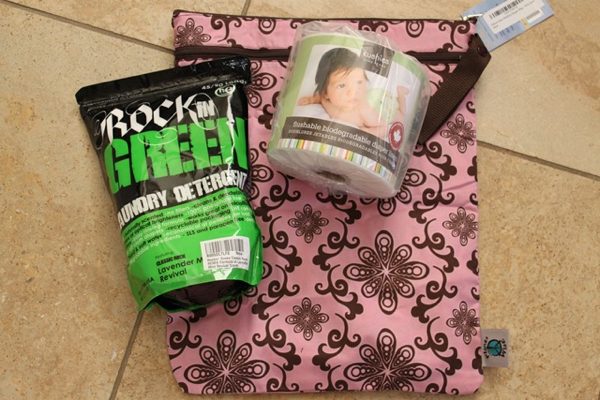 however, I don't like them for a pretty lame reason: they make Liv's clothes fit her strangely. They're extremely bulky (even the streamlined all-in-one pocket diapers I had) and it just seemed silly to have to go out and buy all new pants for her, when she has plenty that fit her. We're also very fortunate to have been given a lot of adorable hand-me-downs from a friend who found out she's pregnant with a boy, and they all fit Liv right now. 
Like I said, using the diapers was pretty easy. We didn't have any leaks, and when I changed Liv, I'd flush the diaper liner and then take the insert out, put both into the wet bag and zip. There was no smell at all, which was a pleasant surprise. I ended up washing the diapers on the day we used them (rinse, hot wash, 2 rinses, line dry), since I didn't have a ton of diapers, and we used disposables for naps and when we left the house.
Then, there was the great stink incident of 2012. 
Of course, the only time very recently I decided to use a cloth diaper on Liv, was the one time I didn't put in a liner.
It needed to have a liner.
I went to change her and was like, "oh god, what do I do with this?!"
Tom was DYING laughing and said, "Just throw it away!"
"I'm not throwing this away- it was $25!"
"Well I probably wouldn't put it in the washer like that…"
So after changing Livi into a disposable diap, there I was, outside, hosing the diaper off into the gravel on the side yard (I know, totally gross but I didn't know what else to do). Tom and I were laughing so hard, we were crying, and Liv was looking at both of us like we were crazy. 
That was the last time I used a cloth diaper.
Since then, I've been wondering if I'll want to use them when she's a little older, or maybe for our next baby, and then I decided to just call it good. It's funny because everyone I've talked to who cloth diapers is absolutely in love with it, or not using it at all, and I was kind of in the middle of the spectrum. I liked it, but not enough to keep doing it. That's definitely one of the tricky things about raising a baby- you want to plan and prepare as much as possible, but you don't really know what will work best for your family until the baby is here.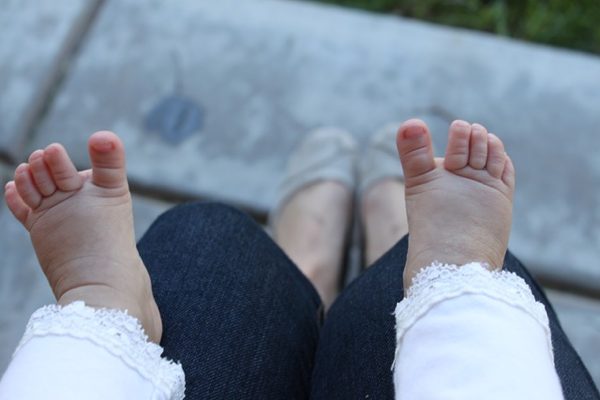 So, since I've bid adieu to cloth, I wanted to ask if there were other suggestions to be more "green" in our household. We do little things, like shower instead of take baths, use all-natural cleaning products and recycle (one of the major things I love about our house: recycling! In Valdosta, we didn't have neighborhood recycling, so Tom had to fill his Jeep with paper bags full of recyclables and drop them off at the base recycling center every week. It was a PITA to say the least), but I'd love any of your ideas!
Previous cloth diaper posts: