Hi friends! Hope you've had an amazing weekend <3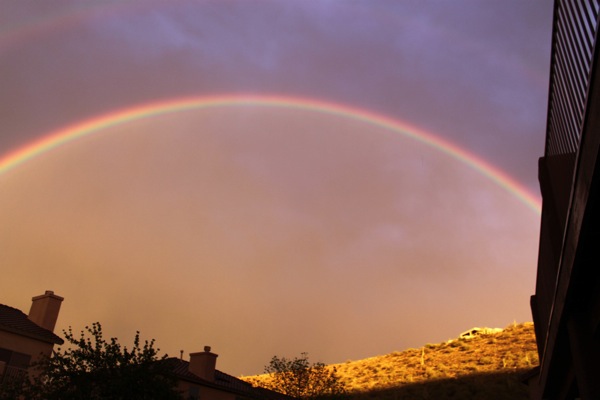 Arizona has been hit with a crazy (and much-needed) rainstorm. I have to say, it's a little more enjoyable indoors than it is running in the pouring rain 😉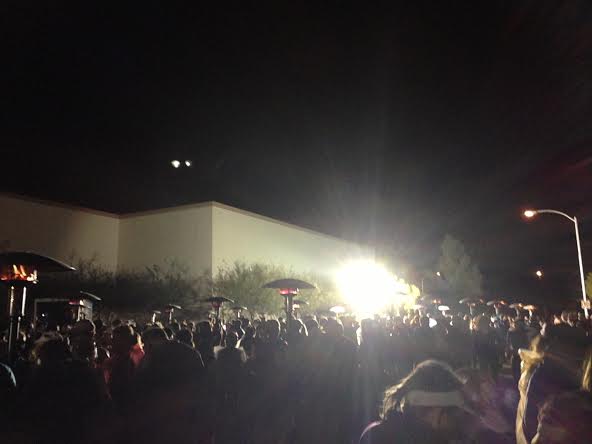 (Thank goodness for heaters!)
The Pilot and I ventured up to Phoenix to do the Phoenix half marathon together: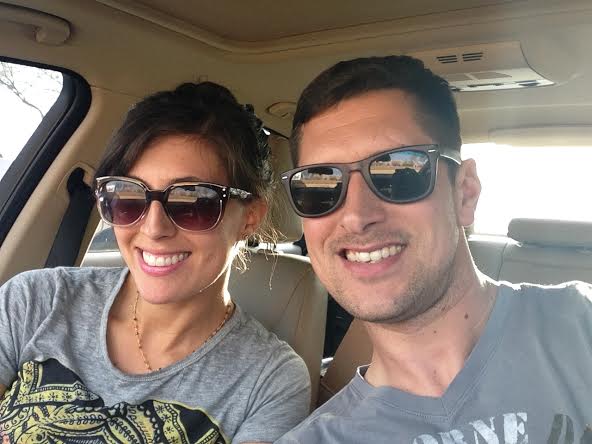 We thought it would be a nice getaway and a good "get back in the game" run for my post-injury knee situation. Even though we faced little bit of adversity (said rainstorm blowing sideways at our faces, the angry drunk man yelling outside our hotel in the middle of the night which kept us awake, and soggy socks and shoes for the entire 13.1 miles, just to name a few), we had a blast together. I have to thank the Pilot for motivating me to finish the course, especially around mile 5 when it was really pouring and I saw a Dunkin Donuts in the distance. The thought of hot coffee was very tempting, and I was 100% over running in the rain. I reminded myself of the hot shower I'd get back at the hotel when it was all over, and kept going.
Even though I'd made a killer playlist,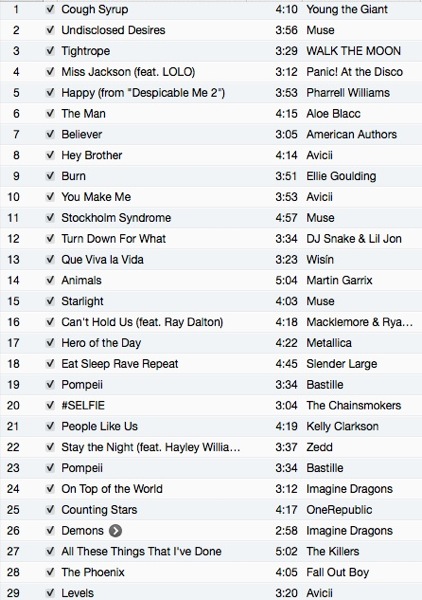 I didn't end up listening to music. The Pilot and I chatted and joked around together. It was a reassuring post-knee injury, tester run (with some walking mixed in) which is good because I'm hoping run the Tucson half at the end of the month. My knee was sore, but it's ok.
Post-run stretch in the Physical Therapy tent: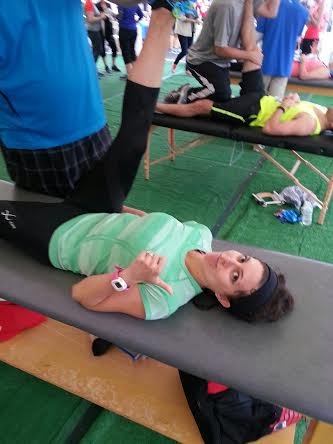 I'm definitely taking today off to rest, but I'm excited to get back in to my routine this week.
Here's what the tentative plan looks like:
Sunday: OFF
Monday: Upper body + easy steady state
Tuesday: Lower body and HIIT
Wednesday: Teach Zumba
Thursday: Yoga
Friday: Total body + cardio blitzes
Saturday: Yoga
Some meals we'll be enjoying:
-Chop veggies for salads
-Make smoothie packs
-Make pancakes for Livi
-Make Paleo bread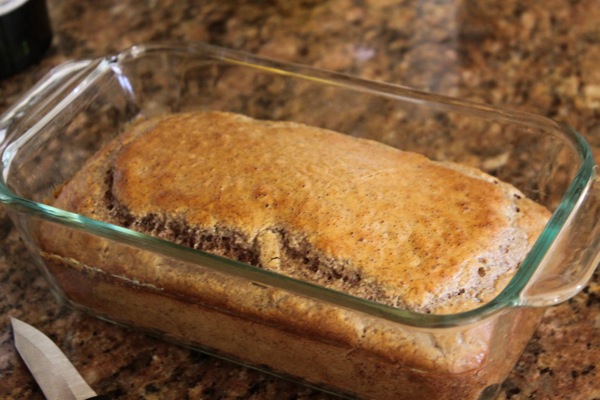 -Grill chicken breasts for salads and wraps
As far as dinner goes, I'm going to wait and see what inspires me at the grocery store today. I'm excited to check out some new recipes, especially since last week was recipe testing extravaganza 🙂
Are you planning and prepping this week? 
Any interesting run or fitness stories lately?
Have a very happy Sunday!
xoxo
Gina
Looking to plan and prep today? Check out your March calendar! The password is "muscles"