Hey hey hey 🙂 How was your day? Hope it was fabulous <3
Thank you so much for this morning's discussion on interview tips and for all of your good vibes! I thinkhope it went pretty well 🙂 I had to teach a Zumba song and a weights training song for some of the other instructors and it was a lot of fun. I was a little rusty with my Zumba –it's been a while!- but think I got back in the groove ok, and had no prob with the weights portion. Should hear for sure by tomorrow…. *fingers crossed!*
The Pilot greeted me with flowers after the interview: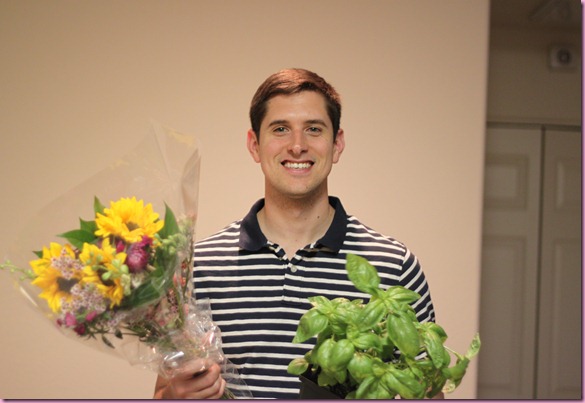 + a basil plant!! (He knows me so well)
Today was crazy productive, from the interview until my late afternoon acupuncture nap. Side note: when I was first falling asleep in acupuncture, I had a dream that I was falling off a cliff and JERKED AWAKE. (Probably scared the people around me) Doesn't it mean something when you dream that? Any dream analysts out there? 😉
Lunch was legendary.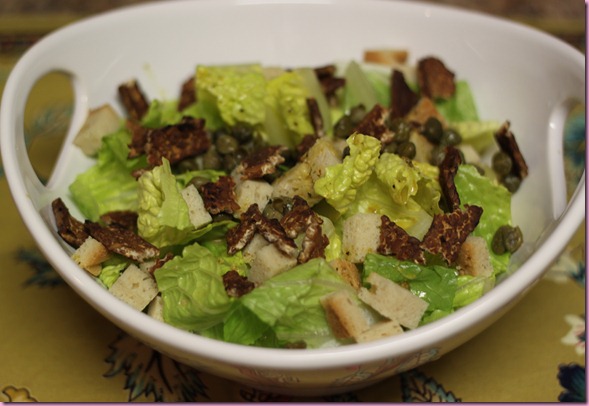 My raw Caesar salad with capers, brown rice toast croutons and some of this…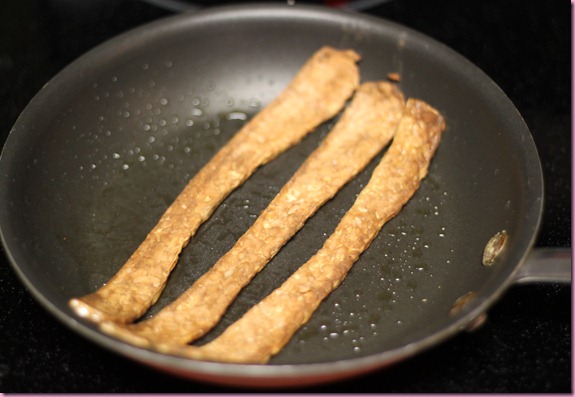 Fakin' bacon!!
I have pretty much hated on faux meat products for the past couple of years. The ingredient lists are scary and I think if someone wants to move towards a plant-based diet, it's advisable to go with whole foods rather than stuff that was created in a science lab.
And then, I had tempeh bacon in LA at Real Food Daily. I blame them for this. (It wasn't even my meal, it was the Pilot's and I stole so many tempeh bacon bites from his fettuccini)
This morning, I had to race to Sunflower Market just to get some tempeh bacon! I read the ingredient list (which was pretty stanky), still bought it, and relished every tasty bite.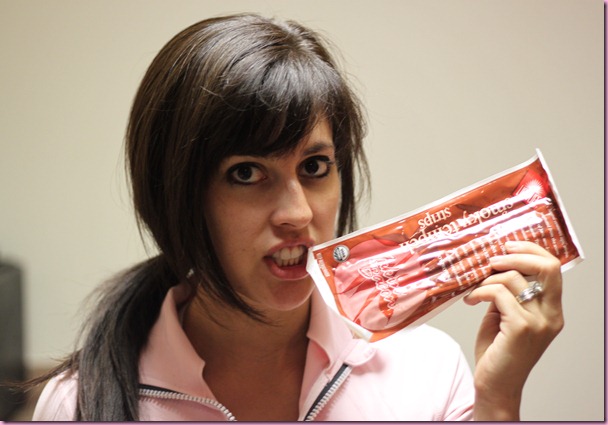 After the feast of feasts, it was macaroon-making time!!
Two flavors:
Mocha-roons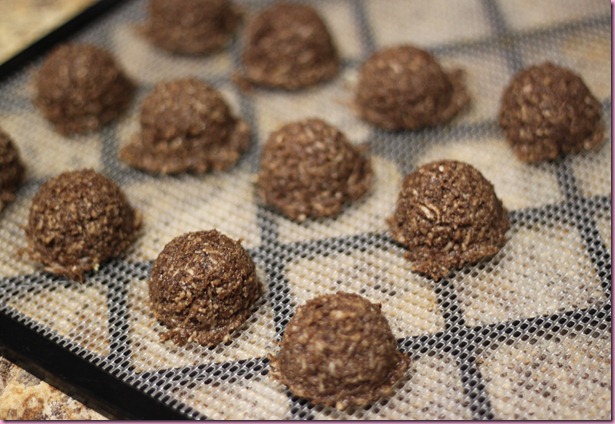 and Meyer Lemon Lavender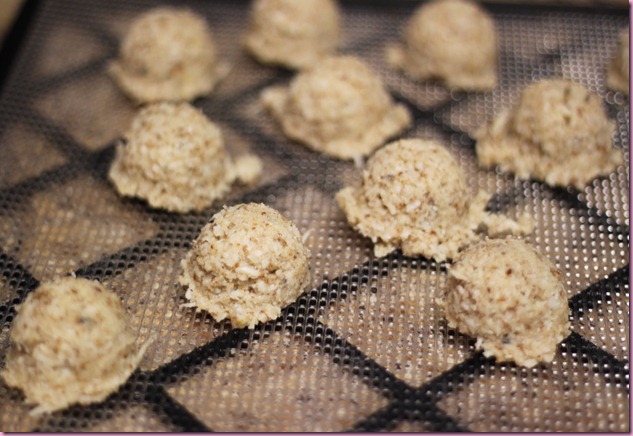 (I gave the Pilot a bite of dough, to which he said "That is f-king delicious") 😀
Post-acupuncture snackage: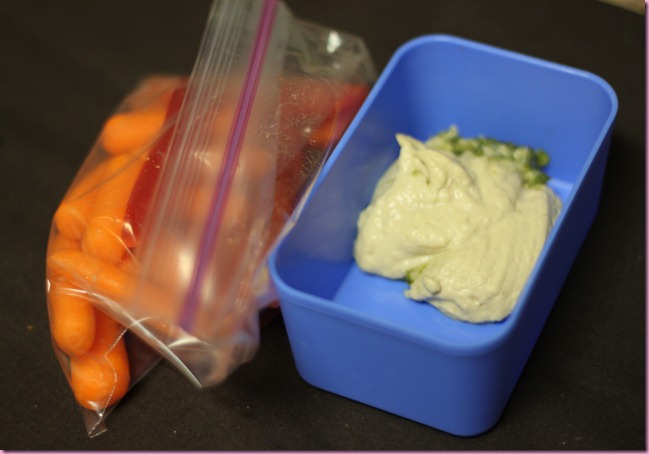 Jalapeno-cilantro hummus + carrots and bell pepper
It's gym time over here, but have a wonderful night! See ya in the morning with "Show Me Your Fit" 🙂
xoxo
Gina
Something to do: OpenSky followers, check out today's promo in your email if you've been looking for a nighttime moisturizer and eye cream. I've been using the Madara products for the past month and have felt a mayjah difference in my skin. They're organic, smell heavenly and are usually very expensive, so hit up the deal if you would like 🙂
Something to read:
Want to live to 100? Try to bounce back from stress
Easter Desserts (They all look amazing but that black and white angel food cake is calling my name)