Before I start this post, I have to say that Livi crawled FORWARD today. I'm such a proud mama <3
The best part about having a beautiful meal cooked by others?
Leftovers.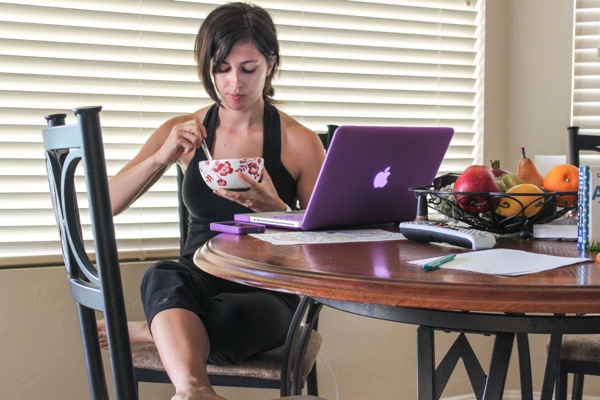 (Please to excuse the crazy hair)
I came home from work on my lunch break and was so stoked to see some pasta and salad leftover from the night before. I LOVE leftovers. Mostly because I love any food that's ready to grab and eat, but I think that food always tastes better the next day (except for fish). The Pilot isn't the biggest leftover fan. He'll eat them, but if given the choice he'll make a sandwich or something else instead, so I try to plan our meals out so that we have enough for dinner and for me to have for lunch the next day. As far as leftovers in our family go, I always think "more for me." Muahaha. 
Took some more with me for after Zumba: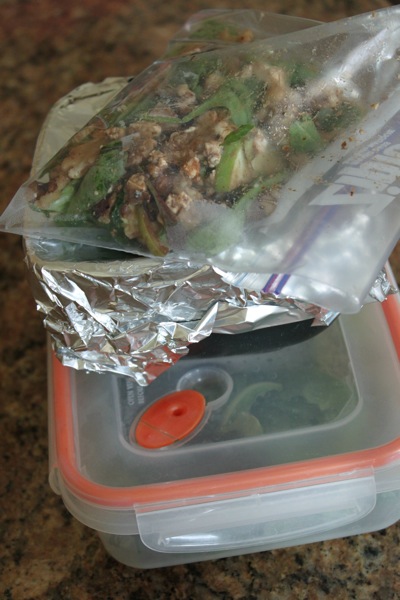 When I got home for lunch, the boys were about to leave with Livi to shop downtown, so it was just me. It was kind of lonely, so I just wrote a blog post (my favorite things to do with Livi), painted my nails and toes (!)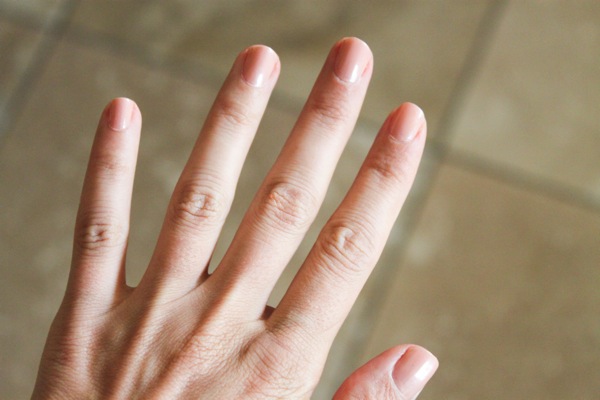 (I don't wear my rings to teach or to the gym)
and headed back for Zumba. It was great, and I taught with one of my favorite girls, but we had a little mic snafu and the stereo cut out a few times. We kept dancing through, and while power issues can sometimes squash our mojo a little, it was an awesome class. I think of all the things that can go wrong in a fitness class, music probs are the WORST. I remember when I taught a step class in Valdosta with no mic and a boom box. Good times.
Got home, Meg, Kyle, the Pilot and Liv were chillin', and the family brought back cake from Chuck E Cheese.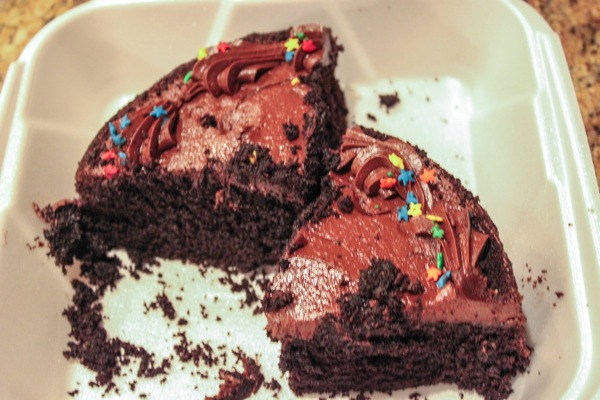 (for the record, they have glorious cake)
and shared that as an appetizer before decided on Renee's for dinner.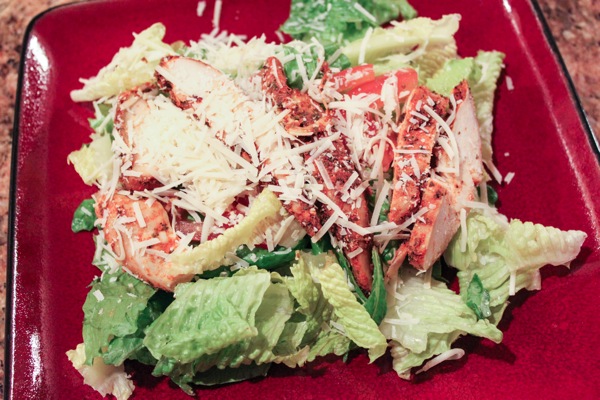 I was in the mood for chicken caesar, and shared it with Meggie (they forgot to include her salad with her slice and salad).
Chefs in the kitchen once again, making the marinade for tonight's feast.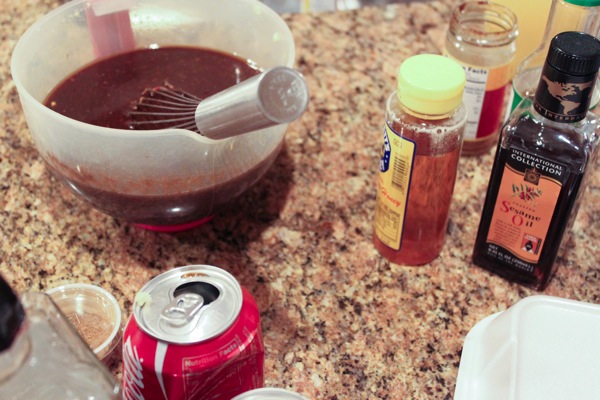 (I think they put like 8 different spices in there? It smells ridiculous)
Today was my day to sleep in (the Pilot and I take turns getting up with Liv on the weekends) so I feel refreshed and ready to tackle 4 miles! Wish me luck 🙂
Have a very happy Sunday! See ya later with a Family post and pics from the day.
xoxo
Gina
Something to talk about: What is your biggest pet peeve in a group fitness class? Mine is horrible music. If I dislike the music and it's a music-driven class, it's hard for me to get into it. Are you a leftovers fan, or notsomuch?